Science
You can purchase beautiful crafts while supporting artisans in Africa—save $7 with code IMPACT7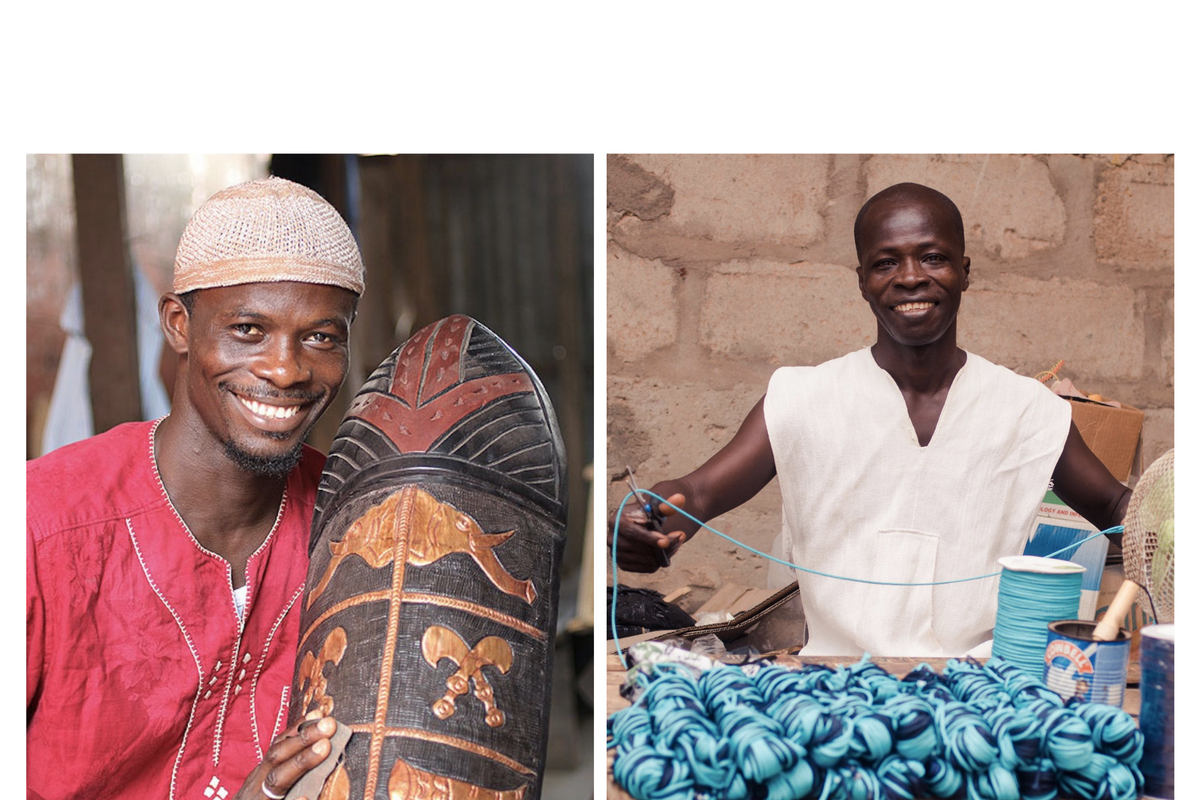 Supporting artisans directly not only helps them financially but can helps foster economic equality in general. At our very own Upworthy Market, you can be assured that your purchases directly support artisans who craft their own products. To this aim, we want to highlight some artisans in various African countries while celebrating their work and culture. Read personal stories by the creators and view their collections below.
---
"I am a designer by profession. I do my designing with African concepts in mind. Growing up, I loved to sketch things on paper. It was a natural talent, I guess. The carvers who collaborate with me use traditional tools. As the demand grows, I'm able to give work to more carvers, which generates more income for them and their families. It is possible one or two carvers who show a keen interest can make a career out of this. The workshop also provides local women with a constant supply of wood scraps for cooking. With the sale of my jewelry, women in the neighborhood who enjoy stringing beads also get to earn some money when there is an increase in demand. We use mainly wood, recycled aluminum sheets and recycled plastic beads." – Rita Addo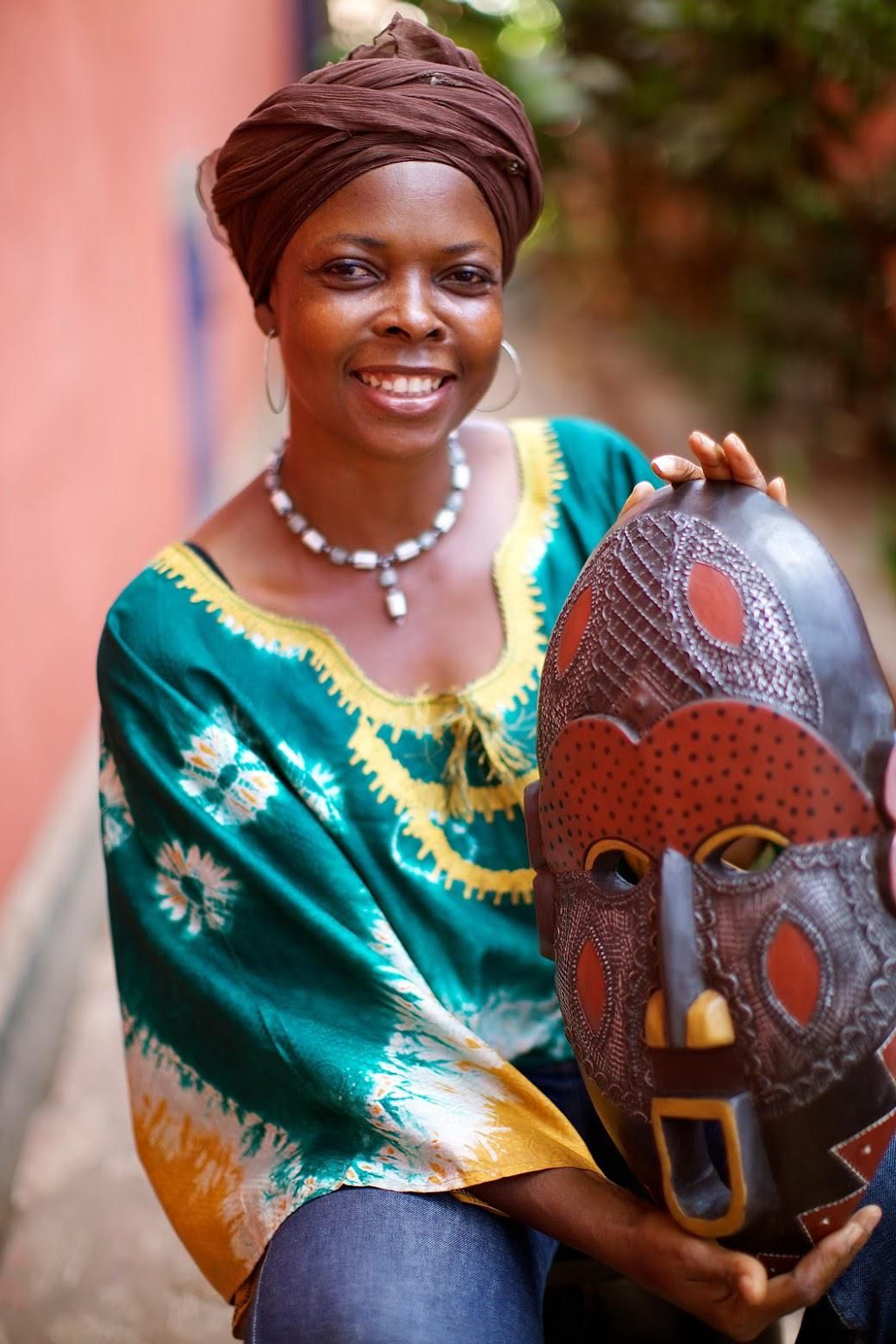 market.upworthy.com
"I was born into a family of artists who have carved and crafted wood and leather products for several family generations. I have been told the crafts that we do date back to more than a century ago, but it was my great-grandfather who took on the craft and made a real venture out of it. I have since introduced new materials in my collection by exploring the use of other natural materials such as wood and some recycled materials. These are designed and crafted by me with assistance from my childhood friend Deri, who has become my partner in the workshop, along with a staff of five." – Ila Suleyman
Ila's West African jewelry traces its roots deep into the past. Exquisite beadwork harkens back to an ancient form of currency. Cowrie shells carry with them symbolic value. Religious, spiritual and nature-inspired motifs are featured in the handiwork of West African jewelry artisans, who now infuse new techniques and materials into their creations.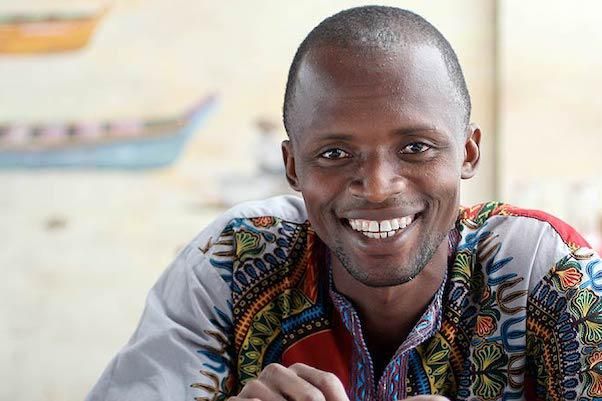 market.upworthy.com
Akwele Suma Glory is a multi-award-winning and dynamic mixed media artist. She developed her trademark style, which includes her choice of materials, concept and techniques that allow her audience to see beyond her physical works. Akwele has also distinguished herself in ethnic jewelry design for more than a decade. Her work with mixed media has made art lovers admire her flair and profound perception, which are rooted in her strong faith in God. Akwele's work is a continuous process of experimentation, research and development, and this has earned her a number of awards nationally and internationally for both her paintings and jewelry collections.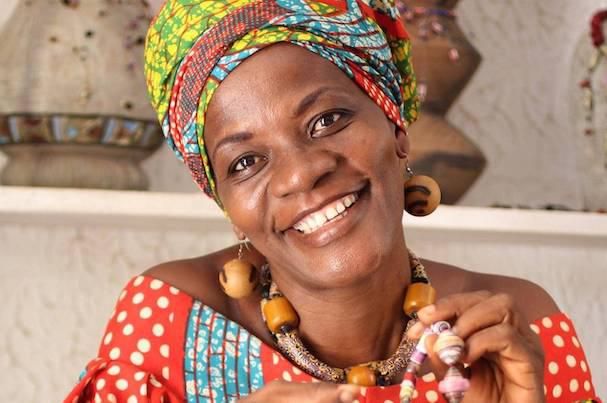 market.upworthy.com
4. Abdul Aziz Mohamadu's Story
"In 2000, I went into carving and since then I have never regretted it. I am now self-employed and there are five assistants working with me. In addition, I have taught seven other people how to carve, and they are also on their own now and doing well. When I get large orders, I call on them for their assistance. I look forward to training more people in this craft and also to continuing with my paintings." – Abdul Aziz Mohamadu
Today, Abdul spreads love to the five assistants who work with him, as well as the seven other individuals he has trained in the craft of carving. Even as his work has attained incredible success—being featured in exhibits in Ghana, Nigeria, and Benin—his journey is far from over.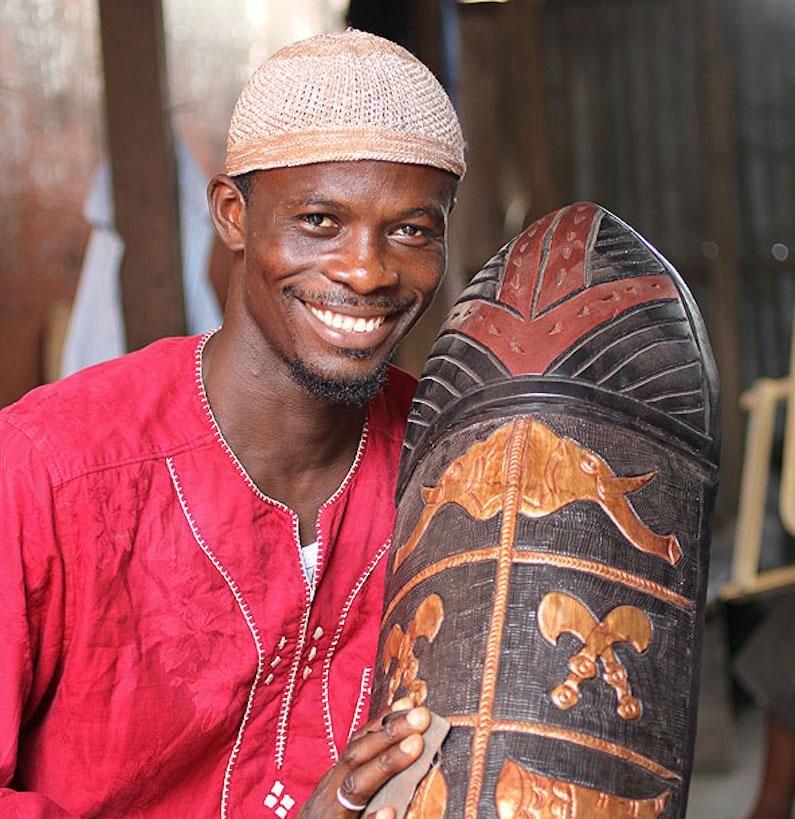 www.novica.com
5. Robert Aidoo-Taylor's Story
"I am a self-taught artist. I never took any classes or attended courses. I use manual tools to carve my pieces from wood and then I paint them myself. I enjoy working alone, and my inspiration comes from nature. In 2012, however, I started experimenting with various materials including wood, waxed linen and synthetic cords to add diversify to my products. From these and other media, I now make bangles, bracelets and necklaces." – Robert Aidoo-Taylor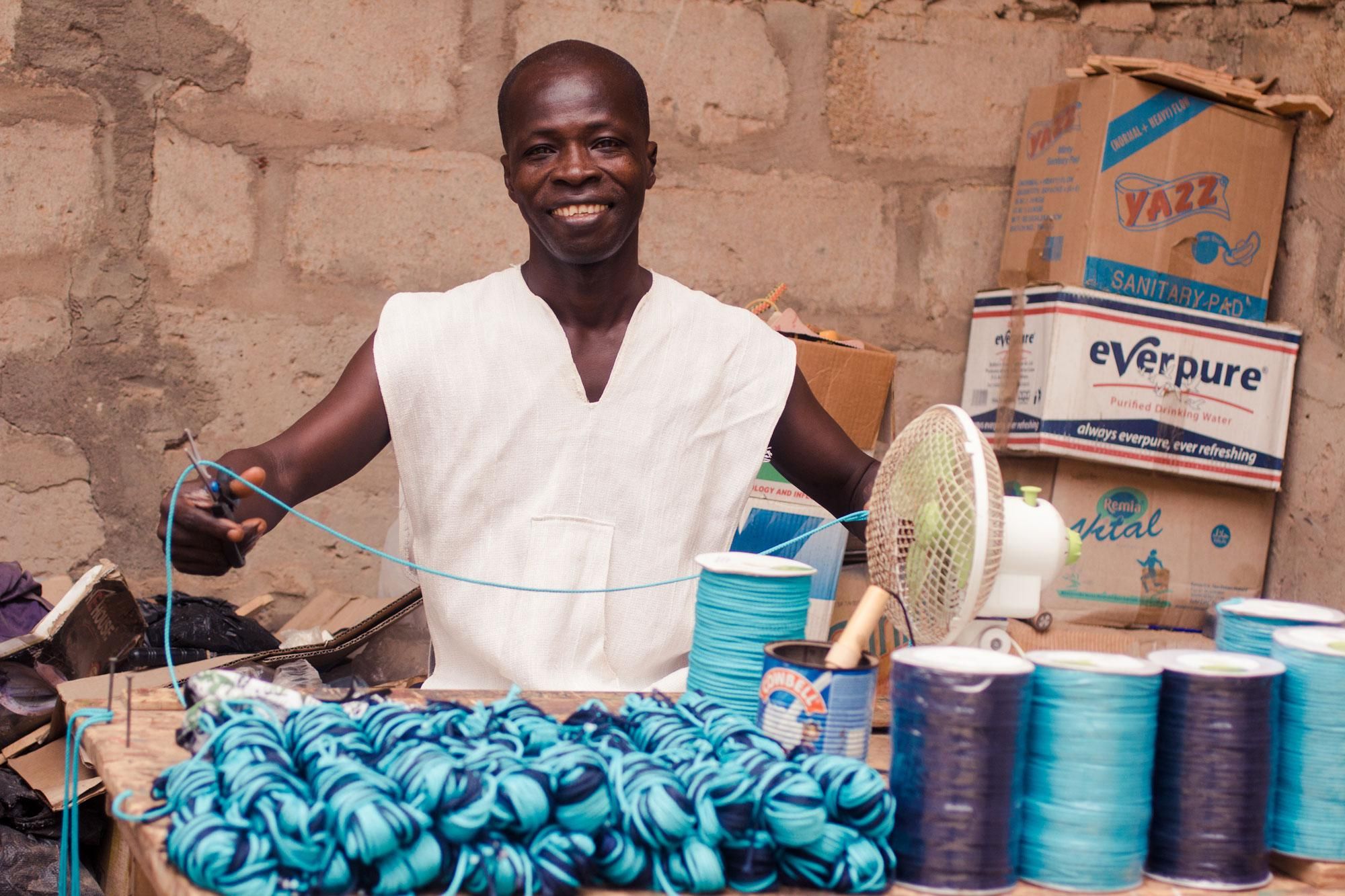 www.novica.com