Culture
The 'Best Undocumented Golfer in America' is living proof of how immigrants make America a better place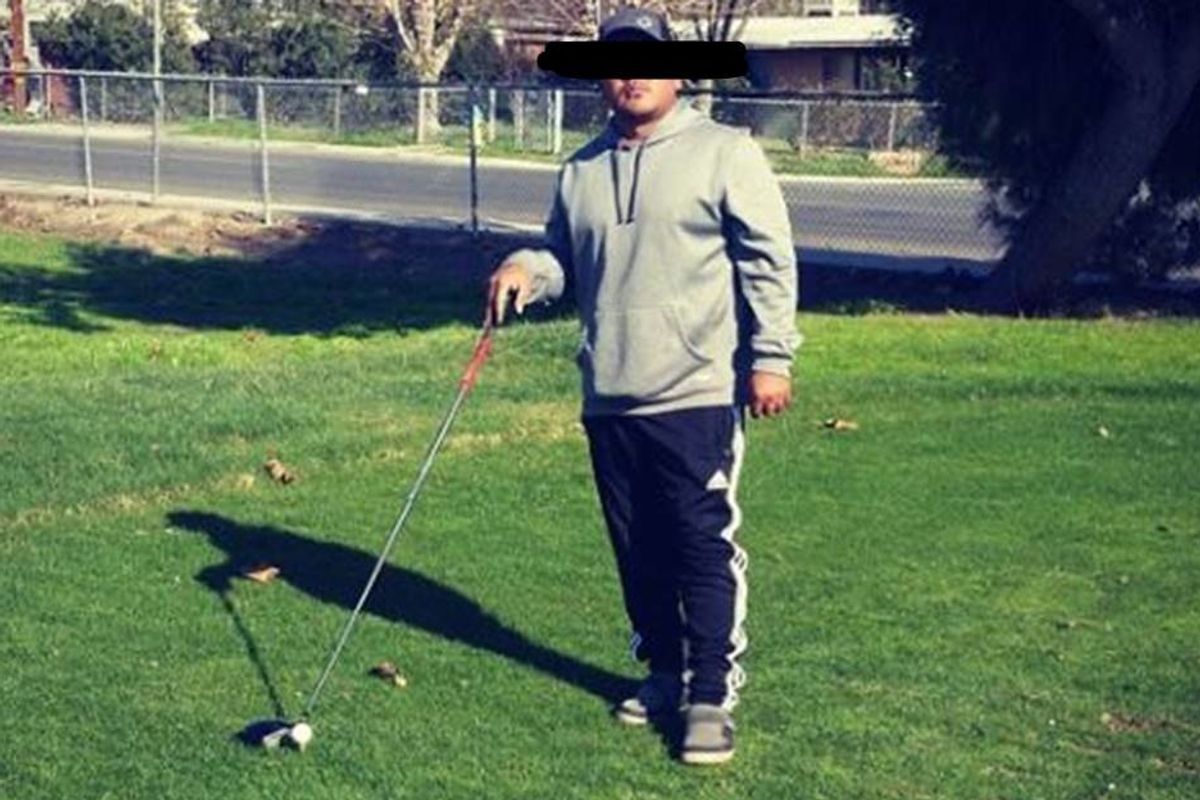 Standing behind a tree on the sixth hole at Meadowlark Golf Course in Huntington Beach, California, I was in a predicament.
I was about 70 yards from the hole, but there was a large eucalyptus in my way. I grabbed my five wood to take a punch shot to get around the tree and set myself up for a clear route to the green.
"Take your body out of the shot," my friend Eduardo called from the golf cart. "Use your hands."
The punch plunked the ball about 40 yards, stopping in the center of the fairway. I was nicely set up for an easy third shot and, hopefully, par.
This was just one of the easily digestible tips I received that day from my buddy Eduardo Flores, or as I half-jokingly call him, The Best Undocumented Golfer in America.
---
(I'm using a pseudonym to protect him due to his citizenship status and to prevent him from being inundated by requests for putting tips.)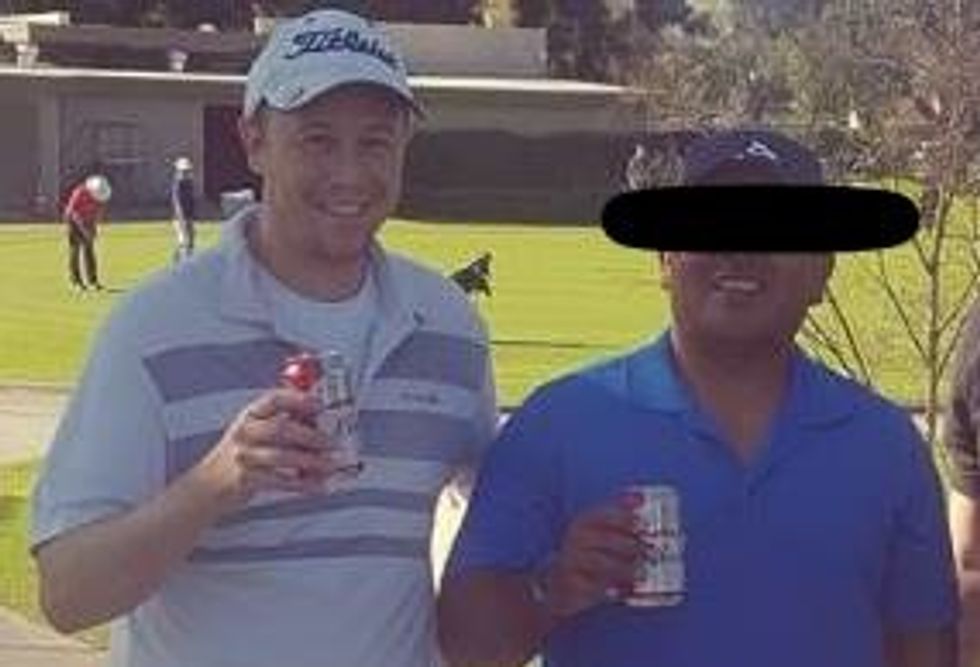 via Tod Perry
I first met Eduardo about ten years ago after he took in a friend of mine who was in an unhealthy relationship. We bonded quickly over our shared love of the Oakland Raiders.

He lives in the central valley of California, one of the most productive agricultural centers of the world, and home to many undocumented people who come from south of the border in search of work and a better quality of life.
But life for Eduardo hasn't always been chip shots and birdies.
In 1995, at the age of 17, the spindly teenager left his family in Michoacán, a state in south west Mexico, and began a journey with a friend to the United States to find work. He grabbed a backpack with two days' worth of clothing and a few dollars to pay the coyotes in Tijuana.
He spent eight days in the border town and endured three failed attempts at crossing the border. According to Eduardo, it was his "first taste of the American Dream."
During one attempt, he was lambasted by an irate border patrol agent, but had no idea what he was saying because he didn't speak English. This was all the encouragement he needed to learn the language. "First thing I'm going to do in America is learn English," he said. "I don't want people talking shit to me without knowing what they're saying."
Eduardo and his friend's fourth crossing was successful, and along with five other people, they were driven in a two-seater beat-up '80s Nissan to a tomato-packing plant about 50 miles north of the border in Oceanside, California.
Upon arriving at the plant, Eduardo's friend took off with relatives, stranding Eduardo in a new country where he had no contacts and couldn't speak the language.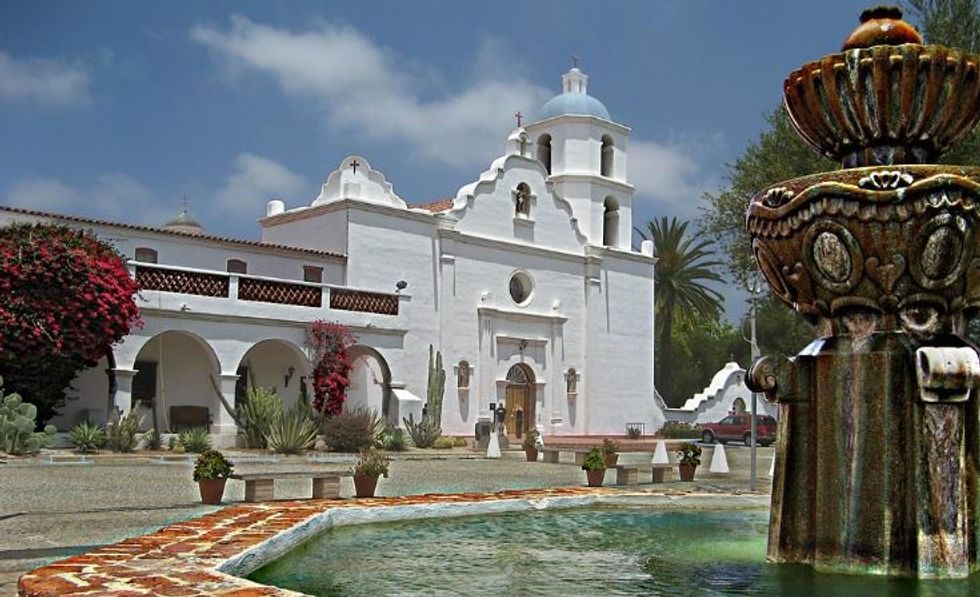 Oceanside, Californiavia Rick Miller / Flickr
The tomato plant had enough workers so Eduardo was shut out. Hungry and penniless, he did odd jobs for a man that ran a taco truck and was paid in burritos. At night, the plant owners allowed him to sleep in a corner of the factory floor in a makeshift dwelling he assembled out of wooden pallets.

But the owners soon wanted him gone, so he spent a few nights sleeping beneath a bridge near Mission Avenue. Hungry, he occasionally had to stomach rotten bananas and pick insects off of half-eaten sandwiches to survive.
Back in 1995, a cell phone was a rarity and international calls were costly. But the taco truck owner took Eduardo to his house so he could call his family back in Mexico. The entire town only had one phone, so his father had to be paged by a loud speaker system.
"My father told me it was a lost cause and to come back home," he said. "I had no opportunity back in Mexico, so I had to persevere in the states. That was my only option, really."
His parents put him in touch with his brothers in the central valley. Eduardo would have reached out to them himself, but the border agents stripped him of the sheet he carried with their information.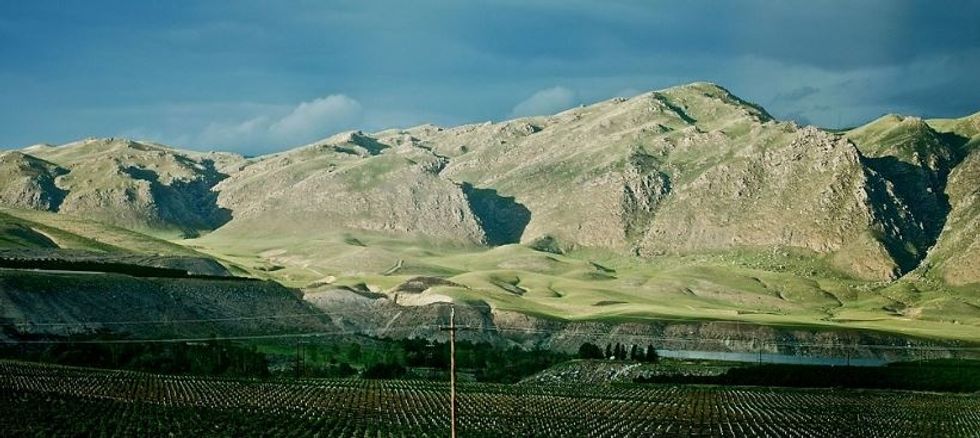 via Miguel Vava / Flickr
In the central valley, Eduardo found work on a grape farm but had to quit because he soon learned he was allergic to sulfur. "If you knew how much sulfur they put on your grapes, you'd never eat one," he joked.
Eventually, Eduardo would find steady work farming chili peppers, picking cotton and corn, and working at an industrial plant where he barely survived an ICE raid. "When ICE stormed the plant, all the workers were called out and got deported," he said. "But a man I will never forget, a Desert Storm veteran named Bobby, hid me in an office saying, 'I'll make sure they never get you.'"
In 2014, he got dragged by a friend down to Ventura where his friend wanted to play golf. "I had no interest, but to humor him I went along," he admits. "I didn't know my driver from my putter. Let's be honest, golf wasn't exactly a popular sport in Michoacán. We had about as many golfers as hockey players. Zero," he laughs.
"I don't remember my score, but I shot three pars that day. I caught the bug."
Eduardo grew up in a mountainous region of Mexico where there wasn't even enough flat land to play soccer. Volleyball was his sport of choice as a child. His family back home thought he was crazy for taking up the game. He later came to the realization that his upbringing may have laid the foundation for his smooth swing.
"We had to chop down a lot of trees with axes in the mountains," he said. "The natural swinging motion was beat into me as a child. The synchronized motion of your hands, arms and hips is very similar to hitting a pitching wedge. And, you want to keep your feet planted or you'll chop your leg off at the knee."
A few weeks later, he and his girlfriend came down to Long Beach to see my wife and I. Eduardo demanded we play an 18-hole par three called Heartwell. I had been playing golf for 21 years, and I believe I beat him by two strokes.
"We tied," Eduardo reminds me.
After just five years, Eduardo boasts a six handicap, has won nearly ten scramble tournaments, and routinely beats me by 25 strokes whenever we go out.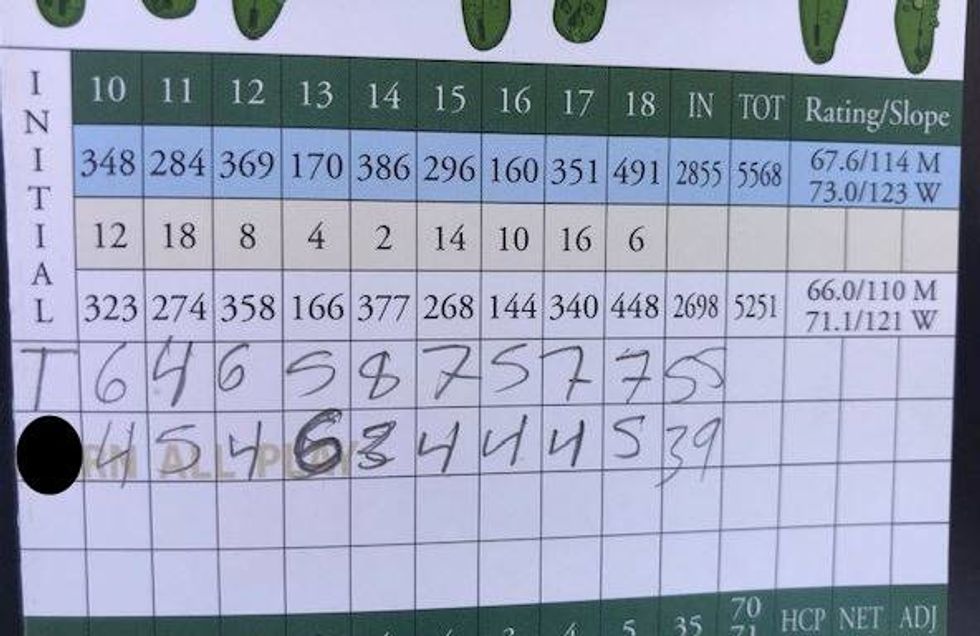 via Tod Perry
Politically, the agriculturally-driven central valley in California bears little resemblance to the progressive Bay Area to the north and Los Angeles to the south. The golf course where Eduardo regularly beats the regulars is a haven for Trump supporters.

Needless to say, there aren't a lot of golfers that look like Eduardo in the tee boxes and prejudice against undocumented people is palpable.
"They always tell me I'm one of 'the good ones.' They say all the other undocumented people are a bunch of free-loaders who take from the welfare system," he said.
Eduardo has a great response to the "freeloader" claims. "I tell 'em, 'you go to the welfare office, say you're Canadian and have no social security number and try to get food stamps. It's not gonna happen,'" he continued. "It's the same with us."
According to a report from the Cato institute, Eduardo is right. "Immigrants use 39 percent fewer welfare and entitlement benefits per person than native-born Americans," the study says. "Legal immigrants cannot get welfare for their first five years of residency, with few exceptions, mostly at the state level. Illegal immigrants are not eligible for welfare except for rare circumstances like emergency Medicaid."
In situations where undocumented people access the welfare system, it's usually due to a U.S.-born child that has legal access to benefits.
It wasn't until this year that undocumented immigrants in California can enroll in Medi Cal, a free or low-cost health insurance program. But that program only allows undocumented people under the age of 26 to enroll.
In 2017, undocumented immigrants contributed $11.74 billion a year in state and federal income taxes, state and local sales taxes and property taxes.
Undocumented people also commit fewer crimes per capita than native-born Americans.
"I tell these guys, I'm not 'one of the good ones'; ninety-nine percent of the undocumented people in this country are just like me," he added.
"It's crazy that all of these people want us deported because their livelihoods are completely tied to our labor. It makes absolutely no sense," he said. "If we all disappeared one day, these people would lose their livelihoods, too."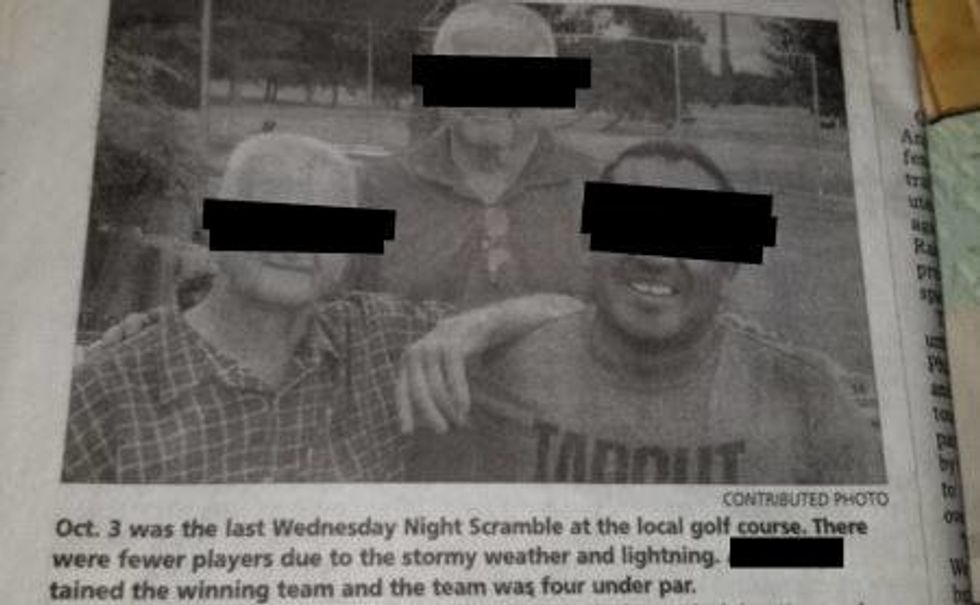 via "Eduardo Flores"
However, these same men routinely pay Eduardo for lessons and to play rounds of golf with them so they can improve their games. He rarely pays for a round at the local course. Plus, he's a good guy to crack a beer with.

"They need me on the farm and the green," he jokes.
Eduardo's disdain for Trump isn't just about his immigration policies. "He cheats at golf," he says. "I read in the book 'Commander in Cheat' that he takes gimmies on chip shots. That's un-American."
Eduardo's dedication to his golf game is borderline obsessive. After shooting a triple bogey on a hole a few weeks ago, he punished himself by taking 4,000 practice shots into a makeshift driving range he built with a tarp outside of his farm house.
Having survived a long, dangerous journey from Michoacán to the central valley, to a life with a loving fiancée, a newborn daughter, teenage son, and two soon-to-be step children, Eduardo feels compelled to give back to his community.
He routinely takes in children of migrant workers who have been affected by deportation. He also helps local migrant children – many who can't afford shoes – by buying them soccer cleats and uniforms to play in local leagues. All of this on a farm workers' wages.
It's tough to know if he's the best undocumented golfer in America, but it'd be hard to find a better person, on the course or off.
Eduardo is looking forward to getting married, becoming a citizen, and hopes to make it to the PGA Senior Tour in nine years when he turns 50.
As for us, we've got tickets to the Raiders versus the Lions on November 3 at the Oakland Coliseum.