Hello Humankindness
Helping the elderly doesn't have to be hard. Here are 5 ideas you may not have considered.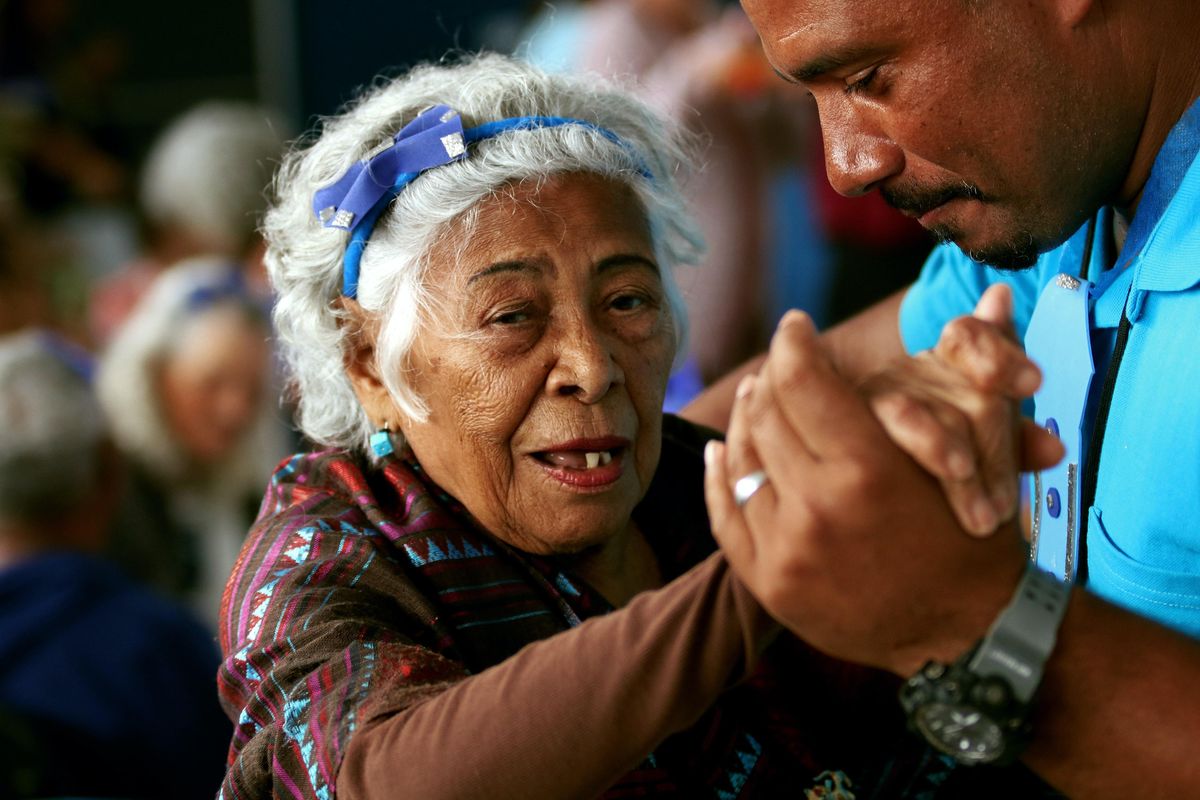 True
Dignity Health
Being a caretaker for an elderly loved one is a full-time job. It's tough. It's rewarding. It's life-changing.
So let's take a second to give it up for all the people who are taking care of their elderly loved ones and friends today.
The happiness and love these caregivers bring to the lives of the elderly can't be overstated. But it's not just transformative for the senior who's getting the help that they need — it impacts the caregiver's lives in a big way as well.
---
Unfortunately, however, there are many seniors who aren't lucky enough to have that compassion in their lives.
As life expectancy continues to rise, many of us can look forward to living well into our 80s, but that can also lead to new stresses, especially for those who don't have loved ones around to help when everyday tasks become difficult.
For example, what happens to the senior who doesn't have children to take care of them? Or perhaps their spouse who carried out most of the day-to-day chores suddenly passes away? That's why it's important for community members not to forget the senior citizens who might need a little help, kindness, compassion and emotional support.
You may have already thought about wanting to lend a hand to the aging population, but perhaps you don't know where to start. You might also be familiar with the hard work caregivers do, and feel like you're not exactly cut out for something like that.
Here's some good news though: despite what you might think, you do have what it takes to help. And you don't have to be a full-time caregiver in order to make a real change in a senior's life.
Here are just five ways that you can give back to your elders and enrich your own life as well.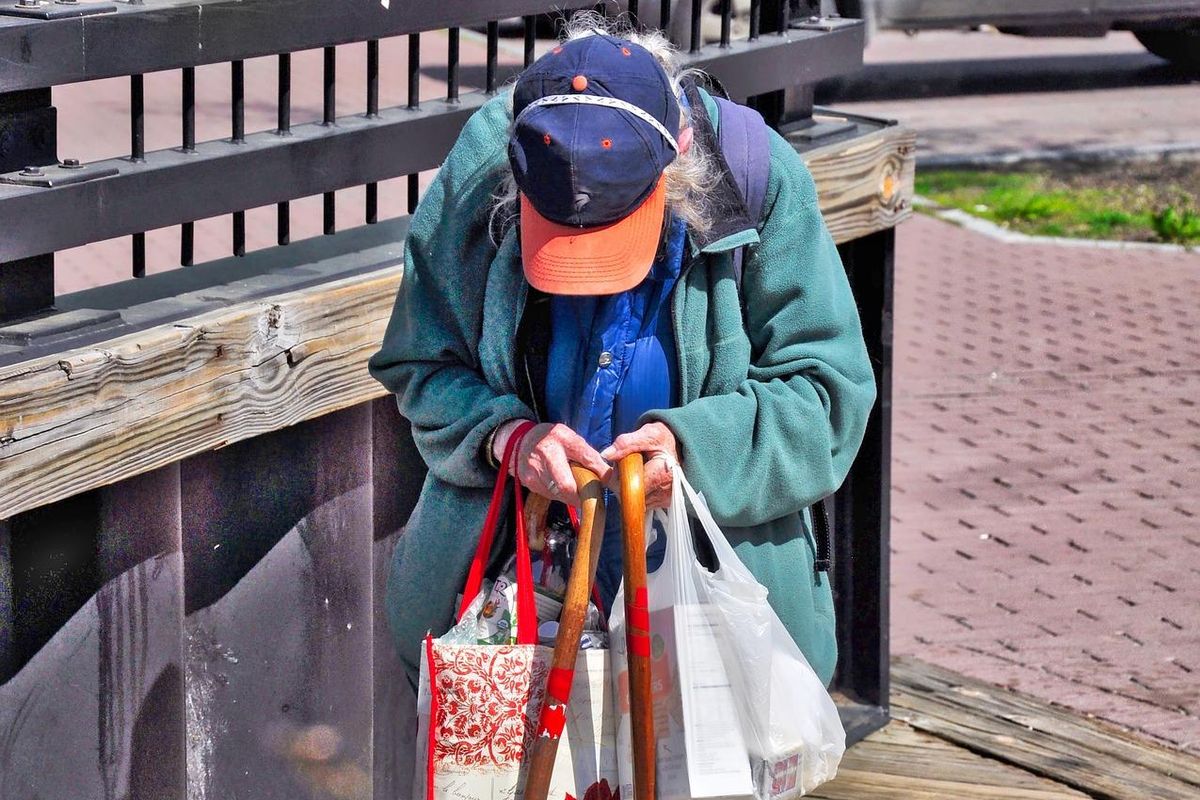 You can help the elderly with their groceries.
Photo from Pixabay
1. Volunteer in your community, even if it's unstructured.
No matter where you live, there are senior citizens who need your help. A great way to get started giving back is to simply be mindful of opportunities that appear in the moment. Do you see an elderly person struggling to get their groceries to the door? Ask if you can help. Is there someone in your building who may be delighted by a short visit or an invitation for a walk? Spend some time with them. Offer to mow their lawn or water their plants. See if they need some help washing the car. Make and share a meal with them.
It's often hard for older people to ask for help themselves. But if you just show up and say, "I'm here if you need me," it takes the onus off of them. Even something as small as giving an elderly person a ride to the store or bringing a them their mail makes an impact.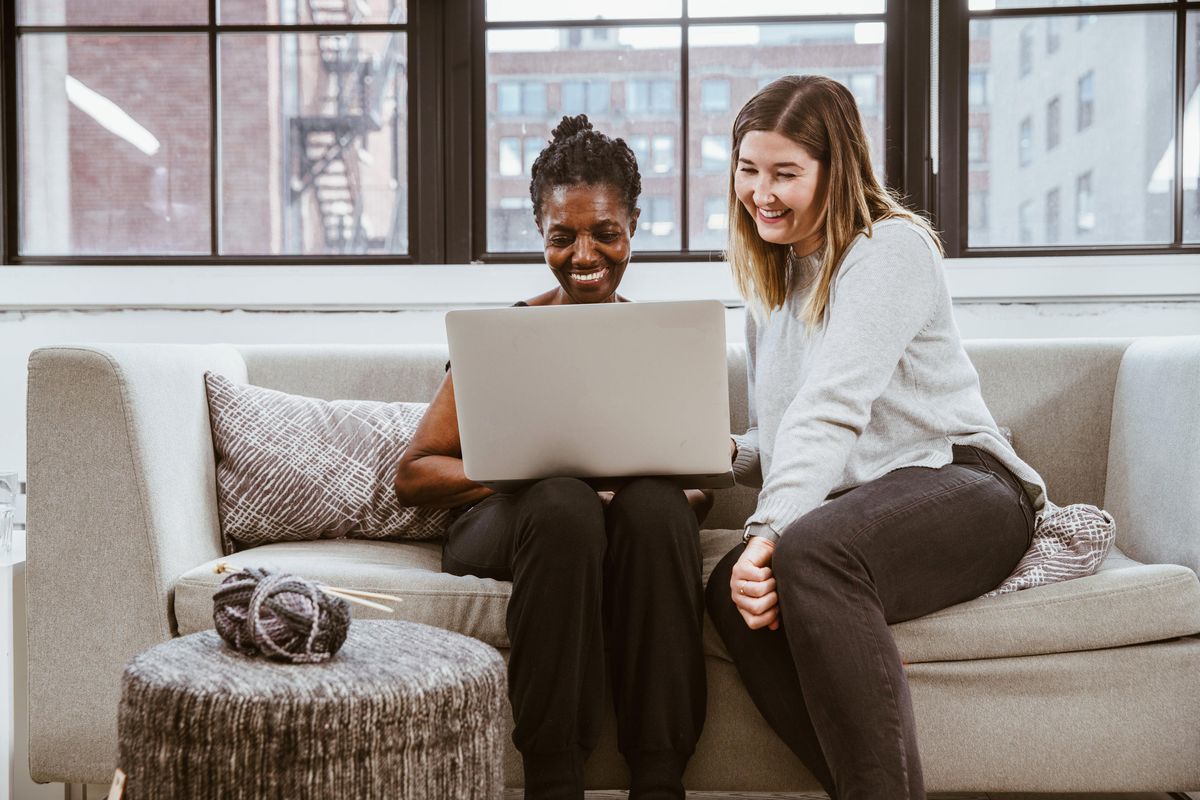 Volunteers share time and tutor how to use technology.
Photo from Burst taken by Nicole De Khors
2. Spend time at a senior center or a care home.
Did you know that many folks who live in senior care facilities have very few visitors? In fact, recent research suggests that approximately 6o percent of residents may have no visitors at all. The reasons why are far too many to enumerate here, but the reality is that the seniors who live in such residences may feel lonely or out of place, which can certainly take a toll on both their mental and physical health.
That's where you come in.
Most senior living facilities welcome volunteers. And there are so many things you can do, though just spending time with residents is an excellent first step.
Do you have a skill that you could teach or a service you could offer? You can turn a few hours a week into an experience that both you and the seniors you bond with will remember forever. In Raleigh, North Carolina, for example, a group called Senior TechEd teaches the elderly how to master the latest technology.
If you're frustrated by the fact that your own grandparents didn't get how to use a smartphone before you came along with a tutorial, consider reaching out to a care facility to see if you can provide the same service to other seniors in the area. Not only will they thank you for it, they'll probably stop using "lol" to mean "lots of love."
3. Support your elders by listening to them. You might learn a thing or two.
It may feel like people who are older don't have to worry about the same things you do. But once you hit retirement, life isn't just a pleasant existence of taking walks, watching TV, and getting the best deals at restaurants. Older folks worry about the same things anyone under the age of 65 do — money, friendships, the stress of day-to-day life. They just might not have anyone to discuss their concerns with.
One way to help is by looking for opportunities to be that obliging ear for them. Believe it or not, there are actually organizations, like The Friendship Line at The Institute on Aging in San Francisco, that help you do just that. The program connects volunteers with seniors who need someone to talk to. In some cases, these volunteers may be the senior's only point of social contact, so the service they provide is invaluable.
You don't have to live in San Francisco or even be a member of an organization like The Friendship Line to help, though. Consider doing your own outreach. There's likely a senior in your community who would love to hear from you. Pick up the phone, dial their number, and ask how they're really doing. You might be surprised by the bond that forms out of it.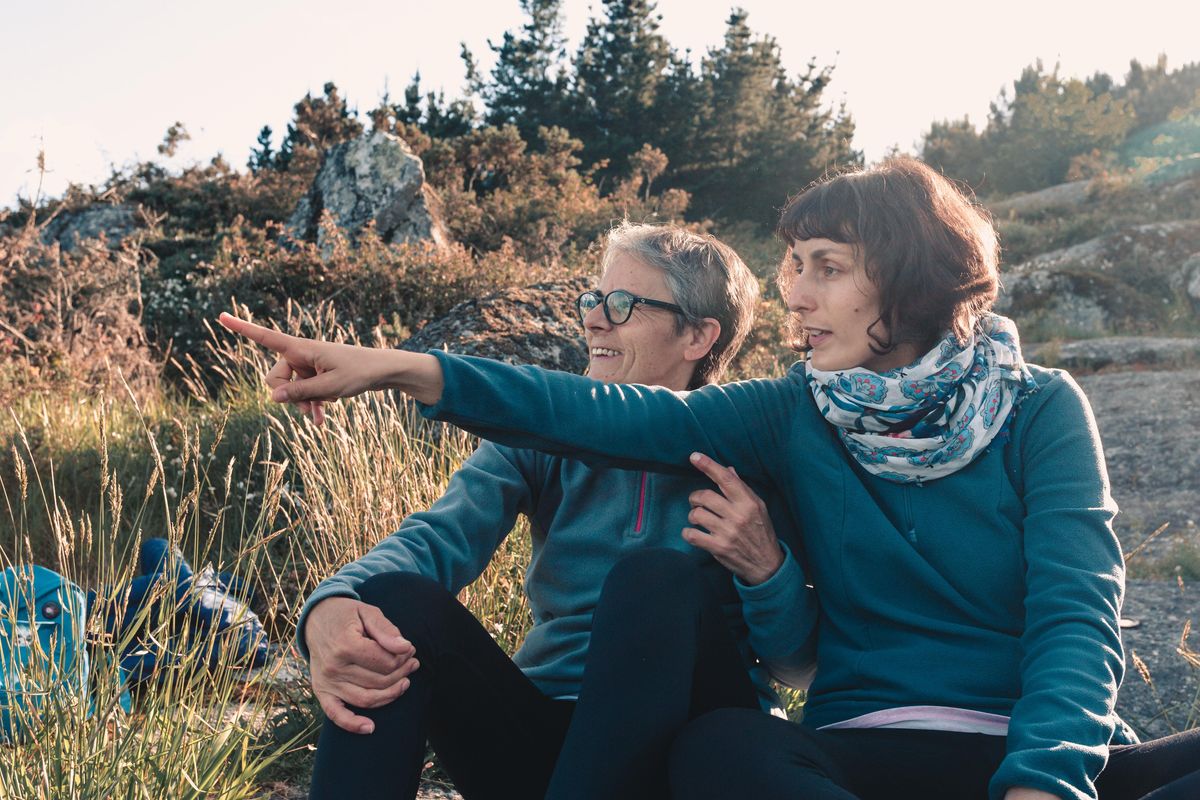 Taking a senior out for a nice nature walk.
Photo from Burst taken by Avelino Calvary Martinez
4. Seniors love having fun. Join them.
Kindness is important, but so is fun. Sometimes, we forget that older people like doing fun things just as much as anyone else. Sure, they may not be able to ride as many roller coasters (so maybe put the Six Flags excursion on hold), but if you're thinking of volunteering, don't mistake "helping" for "just sitting there quietly and doing nothing except drinking tea."
Here are some other, less traditional ideas: organize a nature walk for the seniors at a local center, lead a 45-minute-dance club for seniors once a week, teach a craft class, or start a drama group or book club. Whatever your passion is in life, why not see if you could turn it into an opportunity to brighten the lives of the seniors in your community? (Except if your passion is riding rollercoasters. The inner ear isn't what it used to be at 70!)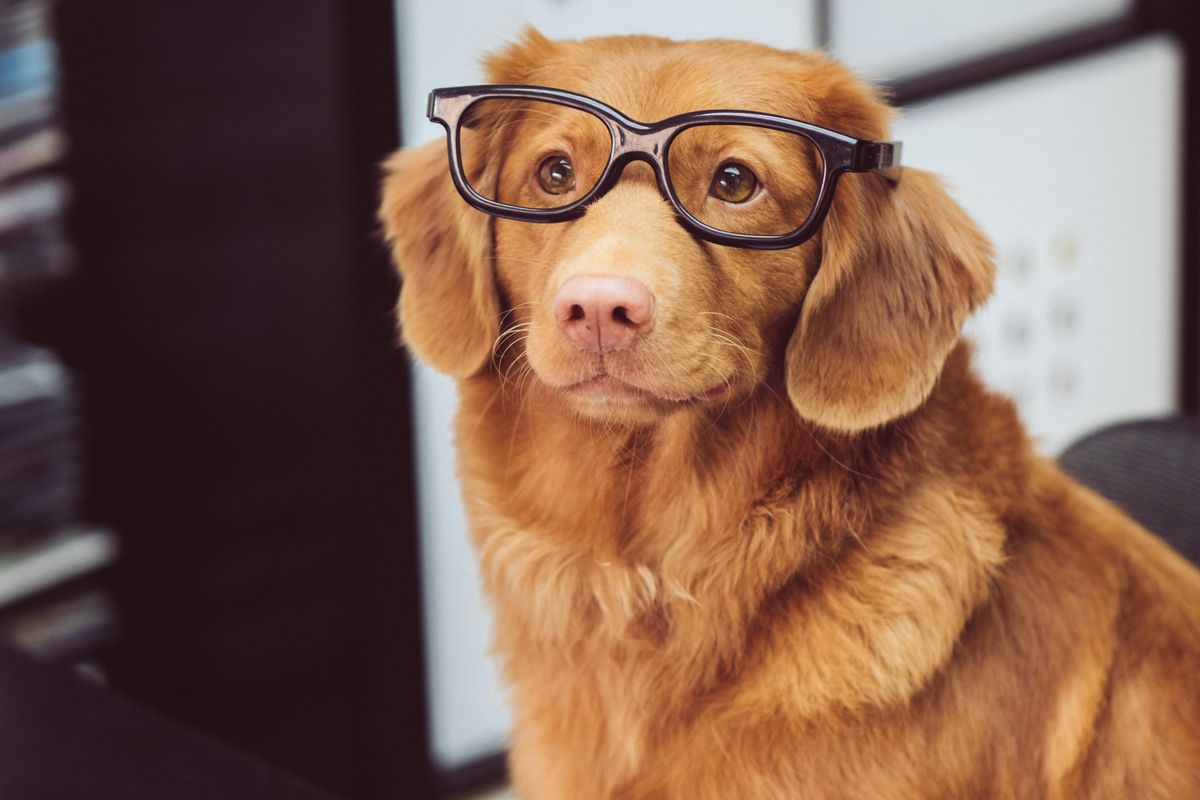 Opportunity to bring in the right kind of chill and safe pets.
Photo by
Jamie Street
on
Unsplash
5. Send in the animals (but only the chill, safe ones)!
Did you know that animals can help reduce stress? Just stroking the soft fur of a dog, cat or even guinea pig can make people feel a little bit better. Not every senior citizen can take care of a pet full-time, but that doesn't mean that they can't or shouldn't enjoy the benefits that being with one provides. In fact, some care facilities have joined forces with local animal organizations to connect seniors with valuable animal time. Not only can this help seniors feel more connected, it allows those who have a hard time interacting with people experience an important bond.
If this sounds up your ally, see if you can bring some animals to seniors who live in a local facility. Do you have an chill animal of your own? Call up one of the local organizations that help seniors and arrange for some time for your pet to visit (but make sure it's okay with the facility first).
Many of us believe that for kindness to be effective, it has to be all sacrifice and grand gestures.
But that's not true at all. Spend a few minutes a day or an hour a week helping the people around you. It can be as little a gesture as just say "hi," to your elderly neighbor when they go out to water their garden. The act may be small — the difference you'll be making won't be.