A barista was so sick of rude customers he found an ingenious way to make them more polite
09.06.19
If you've ever worked in customer service — especially as a server or barista — you know how rude people can be. Just because you're behind the counter or taking their order somehow makes you less of a human being.
It's often said that a great way to judge someone's character is how they treat their server. Some folks try to act superior by talking down to them while those who have empathy understand their jobs are stressful and treat them like real people.
---
Three years ago, Austin Simms, a barista at CUPS Coffee & Tea in Roanoke, Virginia, came up with a brilliant way to remind people to be polite by hitting them right where it hurts: their pocket book.

Simms put up a sign outside of the cafe that make it known that rude people will be charged more for their small coffee: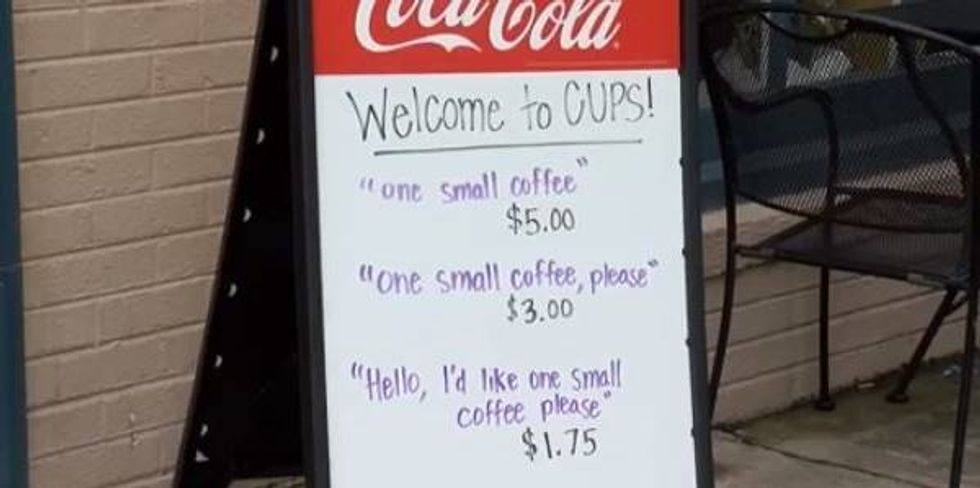 via WDBJ7
The shop's sandwich board reads:

"One small coffee" $5.00
"One small coffee, please" $3.00
"Hello, I'd like one small coffee please." $1.75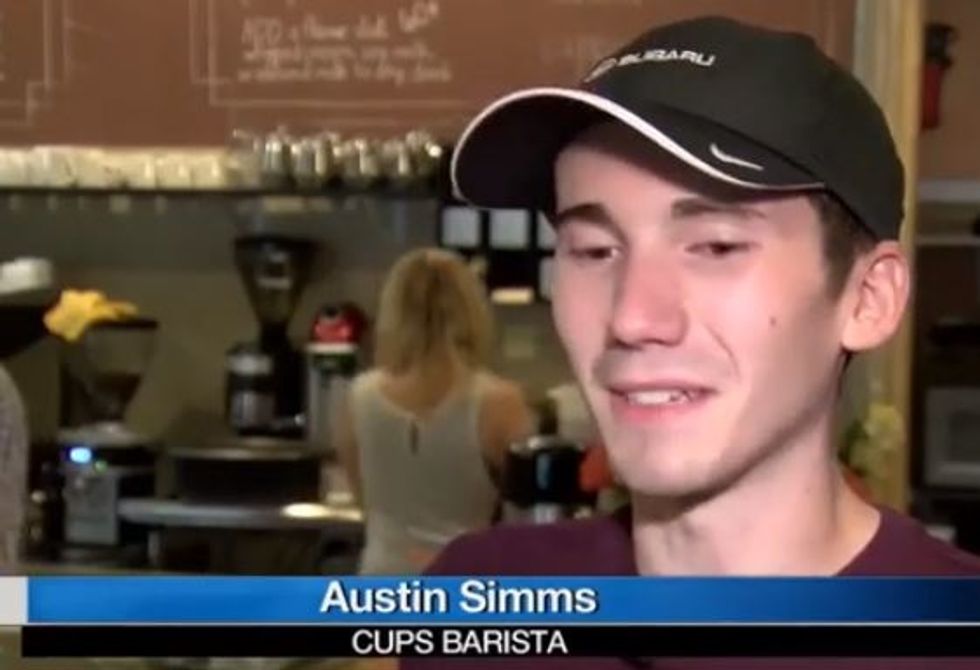 via WDBJ7
"I decided, because I need to solve all the injustices of the world, to start charging more for people who didn't take the time to say hello and connect and realize we're all people behind the counter," Austin told WDBJ7.

The sign went up on a Sunday, the next day, it appeared in a newspaper in England, and then went viral on Reddit.
The cafe's owner, Olivia Byrd said that the higher prices were definitely a joke, and no one has been forced to pay $5 for a small cup of coffee. But she added that the the sign did its job, and the customers are a lot less rude to the baristas.

popular