popular
Are you a people-pleaser? Here's some easy advice on how to say 'no.'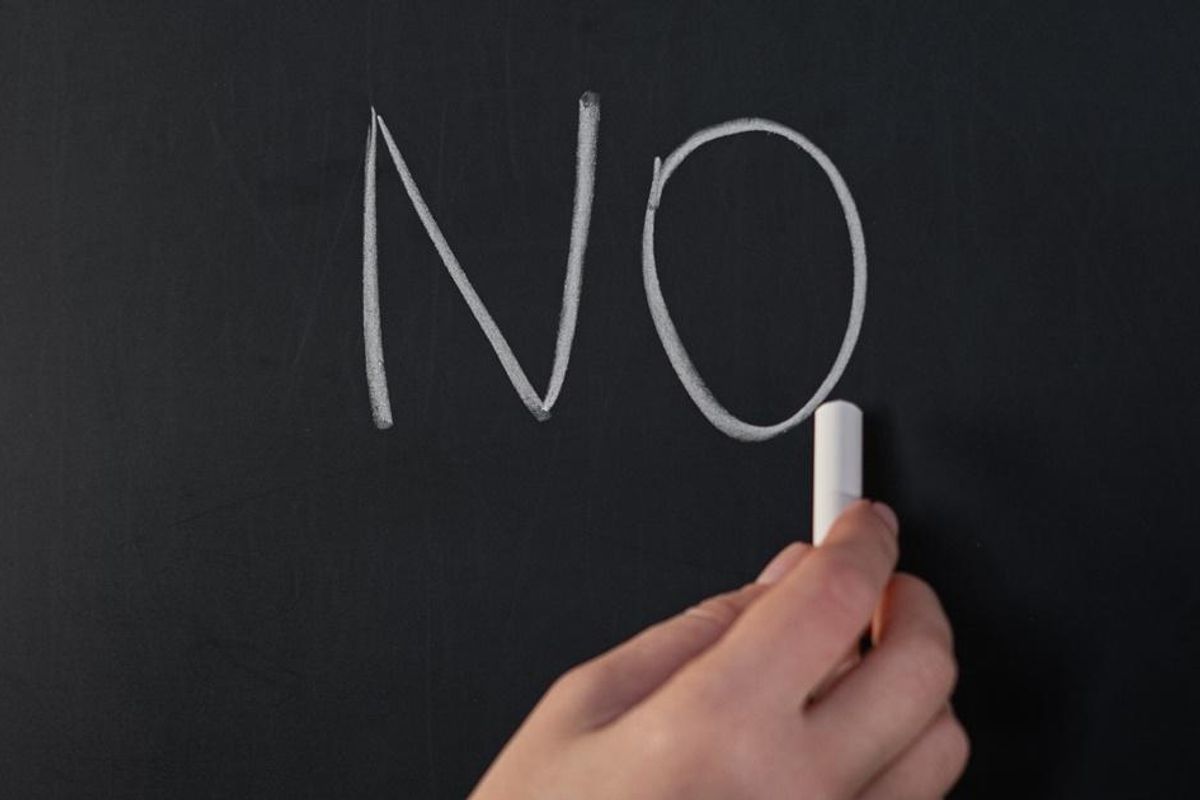 via Pexels
For some people, "no" is the hardest word they'll ever say. It's understandable, telling someone no can create a tense social situation and we all want to be seen as a nice person.

The problem is that never saying "no" to things we don't want to do can lead to a terrible build-up of resentment for our friends, family, or coworkers. It can also lead to feelings of low self-esteem because you can't manage to stand up for yourself.
Left unchecked, this problem can lead to a sense of despair because your life no longer feels like it's yours.
---
"There's a well-used term for people that say yes to everyone and everything. It's called being a people-pleaser," communications expert Mat Apodaca writes. "It's not bad, of course, to help out when asked to or pitch in when needed. The problem arises when you say yes to everything."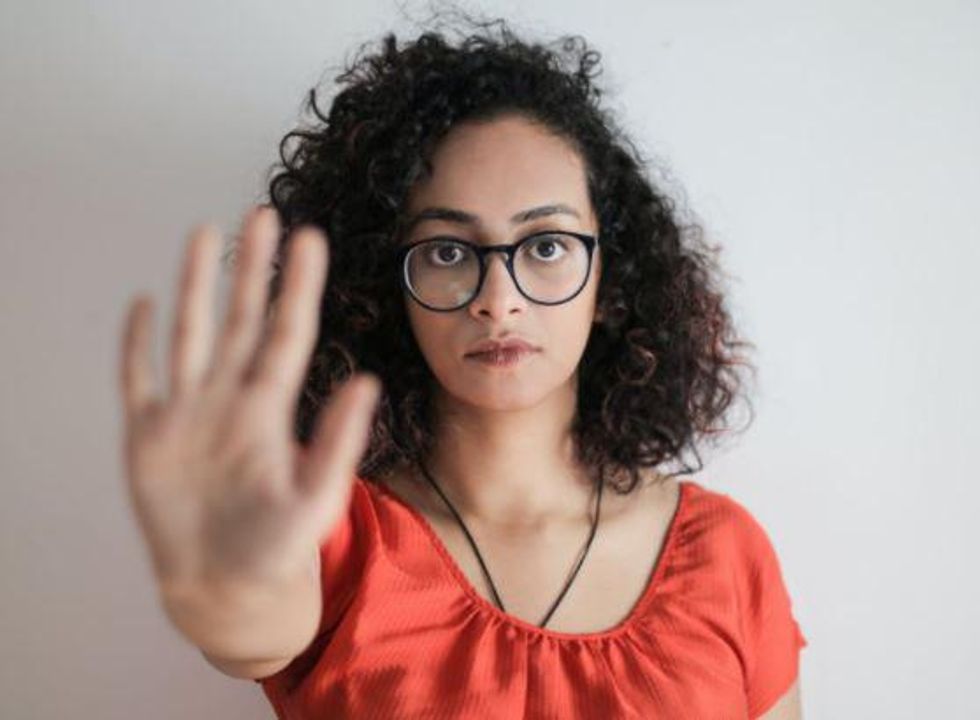 via Pexels
So the question becomes, how do you learn to say no?

Apodaca has some practical advice to help you learn to say "no" to your boss, colleagues, and people in your personal life.
To Your Boss
Saying "no" to your boss can be tricky because you don't want to lose your job. Plus, there are a lot of advantages to being known for going above and beyond the call of duty.
However, people respect those who have the confidence to say "no" and it can be seen as a positive trait by an employer. As Warren Buffet once said, "The difference between successful people and very successful people is that very successful people say no to almost everything."
Apodaca suggests the best way to say "no" is to reframe the boss's request in terms of workflow.
"I really appreciate you thinking of me for this project. Currently, I was planning on spending this week/month on projects X,Y, and Z. As I recall those were high priorities."

"Wow, thanks so much for bringing this to me. Right now I have a full load working on project X & Y. Would you prefer I set aside that work and spend my time on this new project instead?"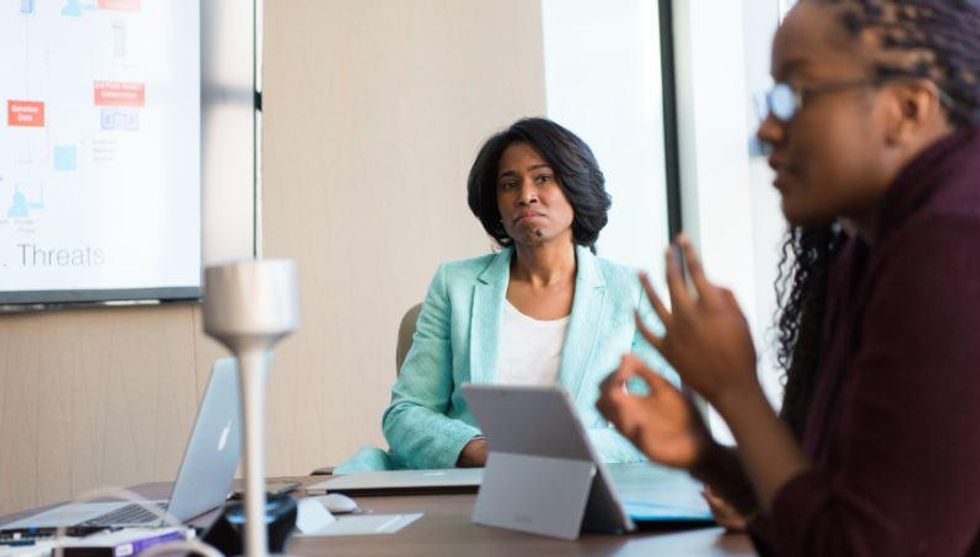 via Pexels
To Your Colleagues

If a colleague comes to you with a request that you don't want to do, Apodaca suggests that you be cordial and supportive, while letting them know that there isn't enough time for you to take on another project.
Try this:
"That's a very exciting initiative to be heading up Brian, you must be stoked! Thanks for asking for my help with the survey piece of it. Truth be told, this is not what I'd consider an area of strength for me, I'd probably slow things down. Lisa is pretty good at those, you might ask her."
Or …
"You know I normally love doing this type of work Beth and I really appreciate you asking for my help with the layout part of it. Unfortunately, the timing isn't good, our boss Mark has me working on a presentation to the ELT for next week."
In Your Personal Life
We've all had that favor for a friend or family member that we just didn't want to do. Whether it's helping them move, watching one of their kids for the weekend, or giving them a ride to the airport.
Apodaca has a rule that he's "always happy to help someone, providing they are doing the main work." For example, if your child is complaining about not having any money, make them a budget so they learn to take better care of the money they have.
Another rule is to do the favor on your time. If someone wants help moving or hanging their Christmas lights, you tell them when you're free. That way you have some control over the situation, and if your schedules don't align, then you get out of having to do something you didn't want to do in the first place.
In the end, having healthy relationships is all about setting appropriate boundaries. "Boundaries are essentially something you create in order to live the type of life you want to," Apodaca writes. "It's sort of like a set of guidelines that you have set in your life. From time to time, you share them with others depending on the situation."
The new year is right around the corner, why not make creating new, healthy boundaries part of your 2021 resolutions? If you don't want to, it's fine for you to say no. But you already knew that.