Health
Star neuroscientist Andrew Huberman breaks down two simple exercises to improve vision
The eyes are a muscle like any other and need both stimulation and relaxation.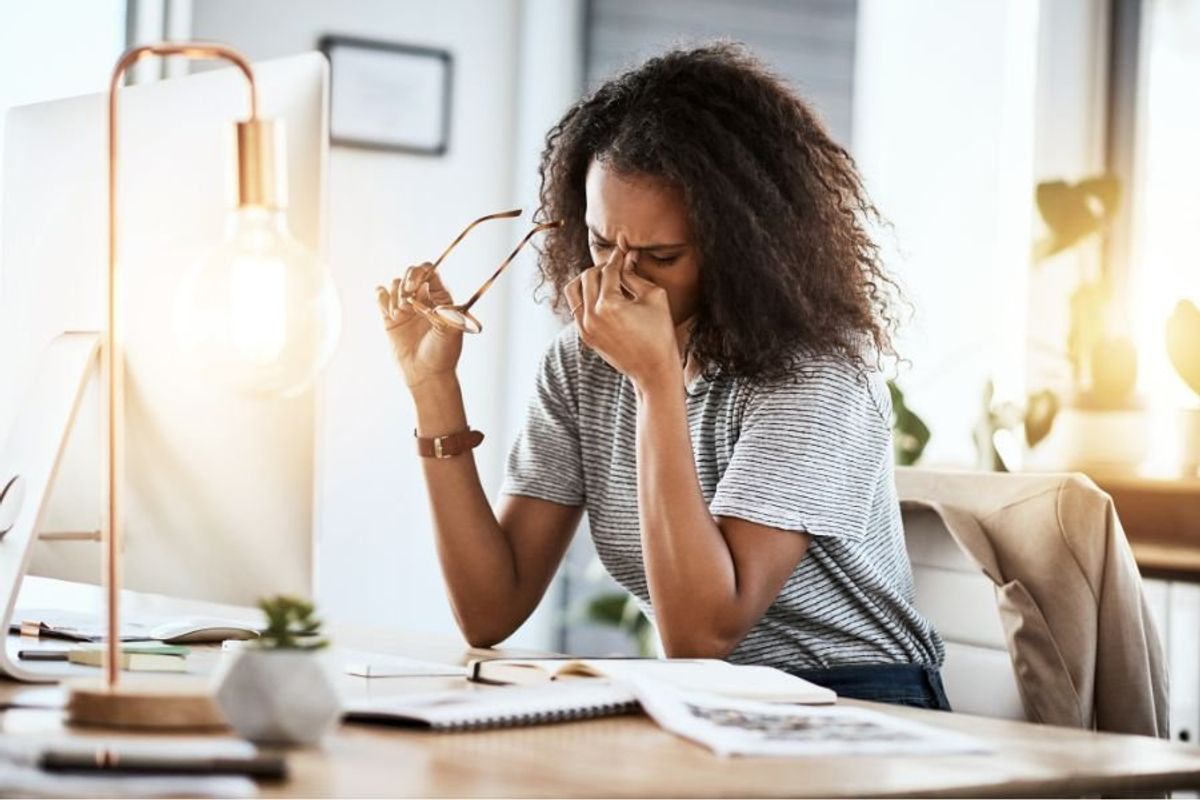 Canva
We spend a lot of time looking at things up close, particularly our screens. For many of us, it's the first thing we look at in the morning, the last thing we look at before going to sleep and the thing we look at most during all those hours in between. According to a study commissioned by Vision Direct, the average American will spend 44 years looking at a screen. You read that right. Over. Four. Decades.
Really, it's no wonder that eyesight has worsened. Experts have declared that myopia, aka nearsightedness, has grown to an epidemic level. In addition, we suffer more headaches and migraines, get poor sleep, and tend to feel more fatigued.
Luckily, there are a few things we can do to help, whether we boast 20/20 vision or are already constantly squinting.
---
Neuroscientist Andrew Huberman, well known for his podcast "Huberman Lab," breaks down all kinds of science-based life hacks for health, wellness and fitness.
In addition to studying the brain, one of Huberman's main research topics is vision. In a video shared by
Be Inspired
, Huberman shares two simple exercises that can dramatically help improve eyesight.
First and foremost, we need to allow our vision to relax.
You can't do this just by looking up from your computer screen. Instead, Huberman suggests going to a window and looking out at a distance. Ideally you would open the window, since windows filter out a lot of the blue light and sunlight that you want during the daytime. Better yet, go to a balcony, relax your eyes, and look out at the horizon. This allows the eyes to relax and go into panoramic vision, relieving stress and fatigue.
According to Huberman, you should be doing some kind of relaxation of the eyes, face and jaw for every 30 minutes of focused work—at least every 90 minutes.
Second, stimulate the eyes by focusing on motion.
Smooth pursuit is our natural ability to track individual objects moving through space. You can train or improve your vision simply by stimulating this mechanism. To do this, Huberman suggests taking a few minutes each day or every three days to visually track a ball. Or, getting outside to watch objects move around. Think swooping birds, falling leaves, etc. If you couldn't tell, Huberman is a big proponent of going outside.
Bottom line: The eyes are a muscle. Just like our biceps, they need stimulation and relaxation. And while we might not be able to get this kind of nourishment from our tiny screens, our natural environment provides.
Check out the full video below: