Pop Culture
Adele once went undercover in disguise to compete in an Adele impersonation contest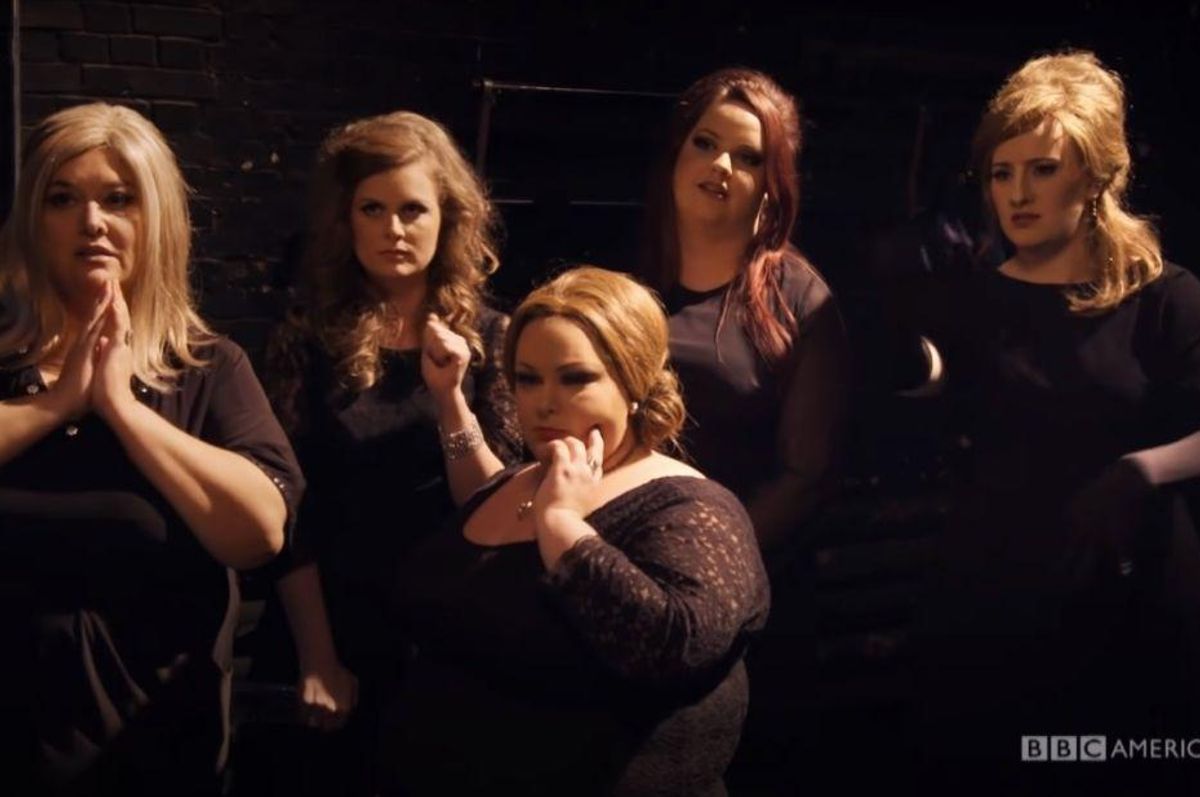 Adele is one of the most beloved singers in the world, both for her rich, resonant singing voice and for her genuine, down-to-earth personality. Her first album, "19," launched her into stardom, but her second album, "21" rocketed her into the superstar realm in 2011.
Since then, fans haven't been able to get enough of her. And in 2015, Adele gave a small group of fans the hugest surprise—by becoming one of them.
The surprise was orchestrated by BBC show host Graham Norton, who had gathered a group of Adele impersonators and tribute performers to film a (fake) contest show called "My Adele." What they didn't know was that Adele herself would be among the contestants, wearing a prosthetic nose and chin and a wig. She gave herself a fake name—Jenny—and lowered her voice so as not to give away her identity. She even gave herself a fake backstory as a woman who worked as a nanny and who had been doing Adele gigs for four years (though gigs had been few and far between lately).
Her commitment to the gag was impressive, as was her ability to keep a straight face as the contestants talked to her. She pretended to be incredibly nervous, and her fellow contestants were just so sweet and supportive—which just made the moments of realization and stunned expressions on each of their faces when she actually began to sing all the more delightful. You can dress up her face and hair, but you can't disguise that iconic voice.
The whole thing is just sheer joy all around. Watch: