Culture
A new auditory illusion has people seriously split over what the crowd is chanting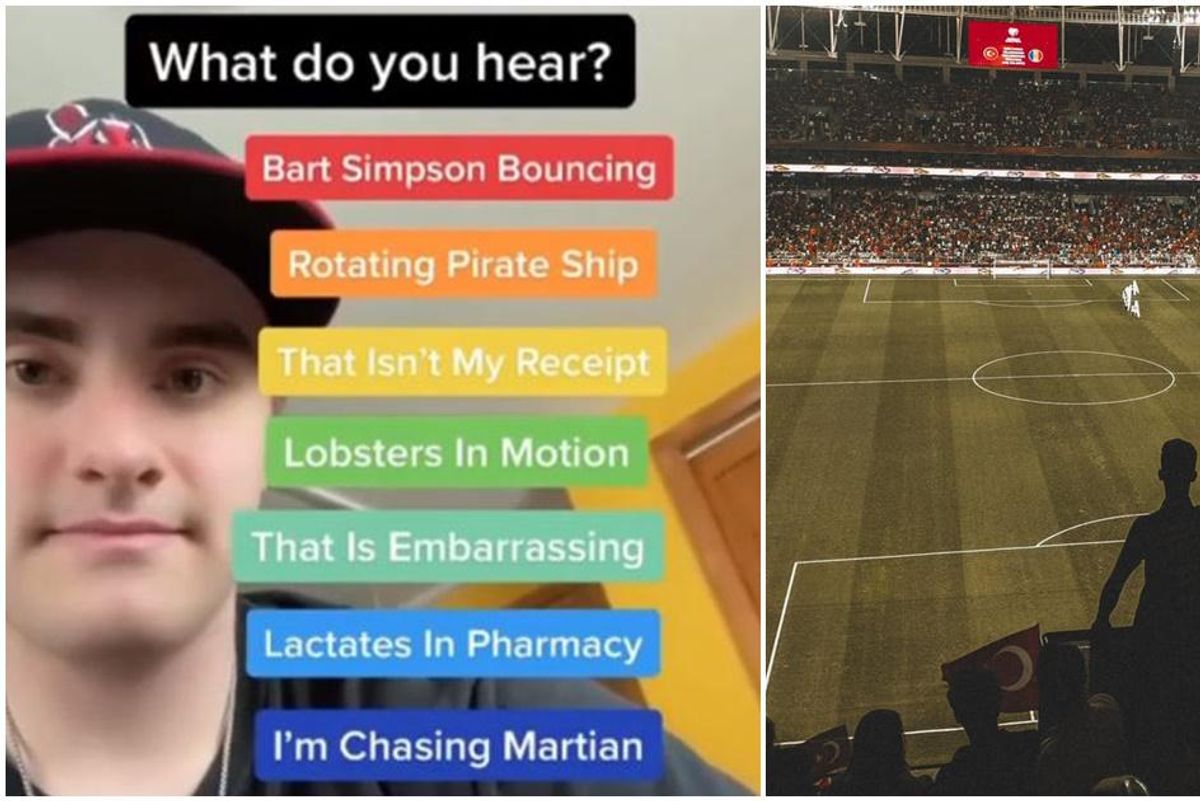 via Pexels
A 20-year-old TikTokker with the username @kegan_stiles shared an audio illusion that reminds a lot of people of the "laurel" and "yanny" debate from three years ago. The clip features a crowd chanting a phrase in what sounds like an English accent, and provides nine different choices for what they may be saying.

The crazy thing is that all of the phrases are very different, but when you read them while listening to the chanting they all appear to be the correct answer.
Are they chanting "Bart Simpson bouncing," "rotating pirate ship," "that isn't my receipt," "lobsters in motion," "that is embarrassing," "lactates In pharmacy," "I'm chasing Martian," "baptism piracy," or "that isn't mercy"?
---
"What do you hear?" @kegan_stiles asks. If you're like most people on the planet you'll agree with TikTokker Impishfont713 who replied: "Actually, whenever I look at a different piece of text, that's what I hear."
(For the answer, scroll down to the bottom of the page.)
@ksstiles1116

#BestSeatInTheHouse #PerfectAsWeAre #foryou #fyp #trend #kegan Here's another one!
Jessamyn Schertz, an assistant professor at the University of Toronto's Department of Linguistics, says that the clip is an auditory illusion and that what we see often affects what we hear.

"Humans are so used to listening to speech that it seems easy and effortless, but actually, reconstructing someone's message from the sounds we hear is an extremely complex task," she told CTV. "Just by looking at a word — or even by closing your eyes and imagining a word — that influences the way we hear the exact same sound."
The answer:
The crowd is chanting "That is embarrassing."
That Is Embarrassingwww.youtube.com
The recording is a soccer chant from Derby County F.C. in Derbyshire, England. Although it would be much cooler if they were chanting "Bart Simpson bouncing."