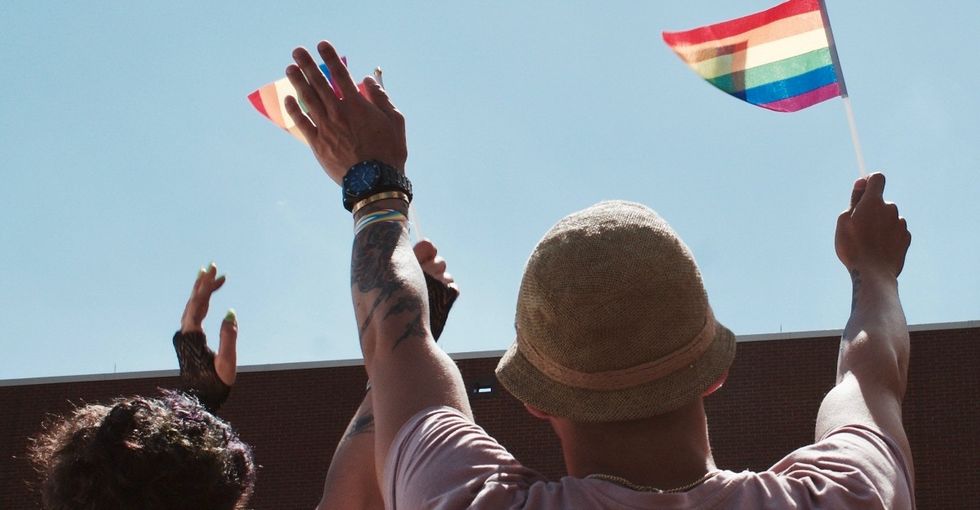 Matt Hershberger grew up in conservative, suburban Cincinnati, but since he never knew anything else, the effects of that more conventional mindset didn't phase him, at least not at first.
For example, the community's approach to educating kids about sex came down to abstinence only. "It was just 'exercise self control' preached to masses of horny kids," Matt writes in an email.
So unsurprisingly, he and his friends went to less reliable, oftentimes super misogynistic outlets — like the internet — to learn about sex. As a result, a strong undercurrent of toxic masculinity began to build up in them.
---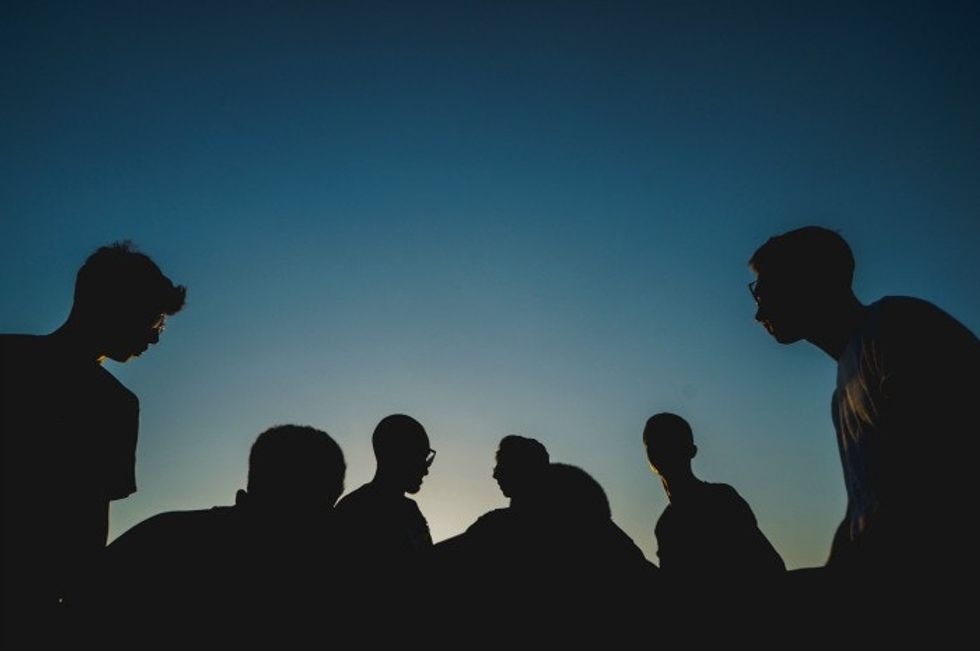 Matt giving a speech at his wedding. Photo via Matt Hershberger.
In one of his articles, he explains that we should make an effort to talk to and learn about people who are different from us so that we can understand that being different is not a bad thing. What's more, being compassionate and accepting those differences makes the world a much better place to live.
Of course, he knows how challenging that can be.
"Acceptance can be hard, because it often means rejecting old things you used to think were true. It's no small thing to lose a religion or a worldview, which is why the sea of change on this issue over the past few decades has been so tremendous."
Now that he's a father, Matt's also hyper aware of making sure that his daughter feels accepted, no matter what her gender or sexual proclivity ends up being. It's not the easiest line to walk because many outdated gender stereotypes are still alive and well in our culture, but he's doing the best he can to shield her from them.
There's still lots of work to be done, but people like Matt are proof that changing your views is possible. All you have to do is open your eyes.