Pop Culture
Barefoot pianist creatively uses every part of the piano in epic version of Toto's 'Africa'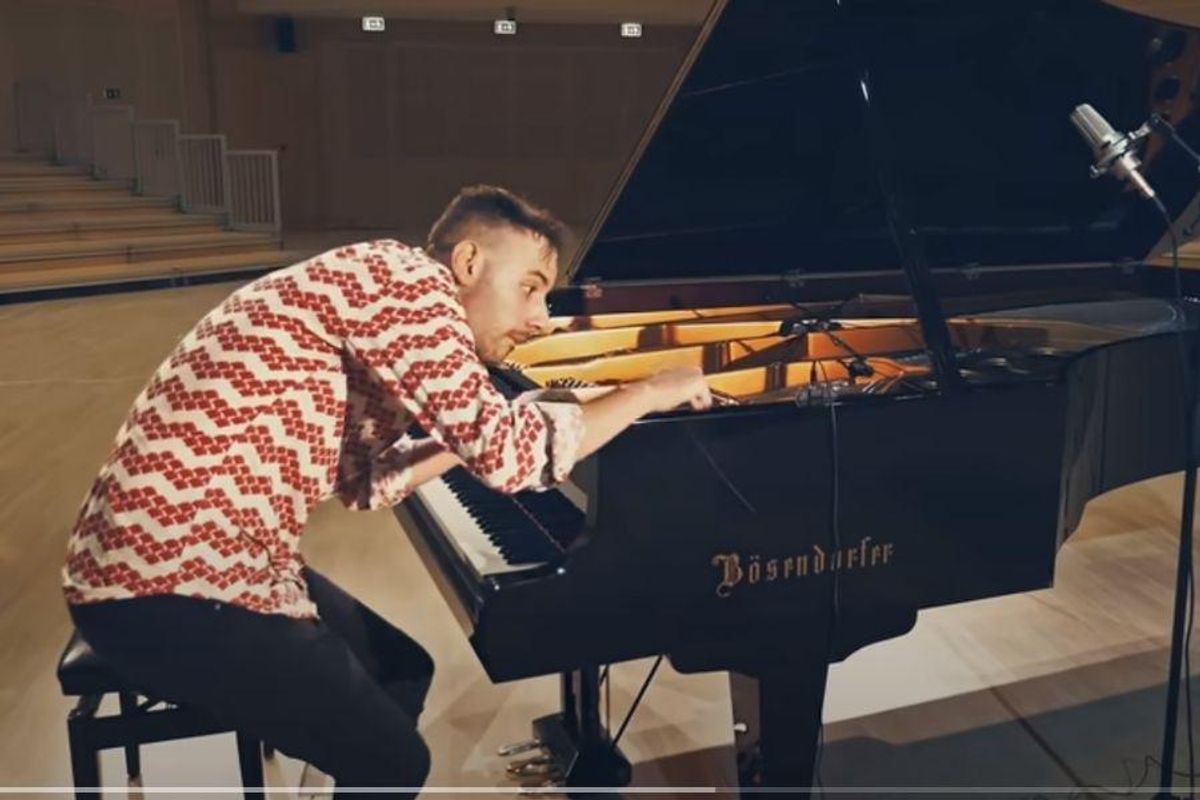 Toto's "Africa" is one of the most beloved pop songs of all time. In fact, it's been touted by at least one neural scientist and by countless music fans as the No. 1 song ever written.
For a song released in the early 1980s, it has stood the test of time consistently, never feeling dated or constrained by its decade. "Africa" is practically in a genre of its own, which is probably why it's been covered so many times in so many styles by so many artists.
One rendition that's getting viral attention—not for the first time—may be unlike any you've ever seen.
Peter Bence is a Hungarian pianist and composer who performs "Africa" as a solo piece on the piano—only it's not a piano solo piece in the traditional sense, as he uses the piano in totally different ways than what we're used to seeing.
---
Bence first shared a video of his live "Africa" performance on YouTube in 2018 and it's been viewed 15 million times since then. A share of the video on his Facebook page from May 15 already has 5.3 million views and more than 9,000 comments.
The video begins with a barefoot Bence creating a sound with the strings of the piano, which becomes looped. Then he adds percussion with his hands on the surface of the piano, which also get looped. Then he finally sits down to play the piano, and from there we're taken on a blessed, rainy ride above the Serengeti.
The energy Bence brings to the performance is as entertaining as his musicality, as one wonders what creative way he's going to use the piano next. From plucking piano strings to opening and closing the lid to the keyboard, Bence makes and loops sounds to help build out the track. While we wouldn't expect a solo piano version of "Africa" to sound just like the original, part of what makes the song great is how rich and full it feels, and Bence manages to keep some of that with his piano plucking, scratching and pounding.
Watch:
A sampling of comments reflect the general sentiment in how the video has been received:
"I'm so glad to watch and see a fellow musician, that enjoys the music deep down. Excellent playing man!"
"So fluid. The piano is an extension of your whole body. Amazing."
"I don't think I've ever seen anyone has so much fun playing the piano. You're not just terrifically talented, I love the creativity."
"Brilliant! Loved it. It made me think what would J S Bach have done with looping on a piano/harpsichord?"
"Mesmerizing! He became the music and the music became him."
In short, it's gonna take a lot to drag us away from this video.
Peter Bence is touring in 2022. Check out his website for more info.