Culture
5 things Facebook can do to reduce hateful content on its platform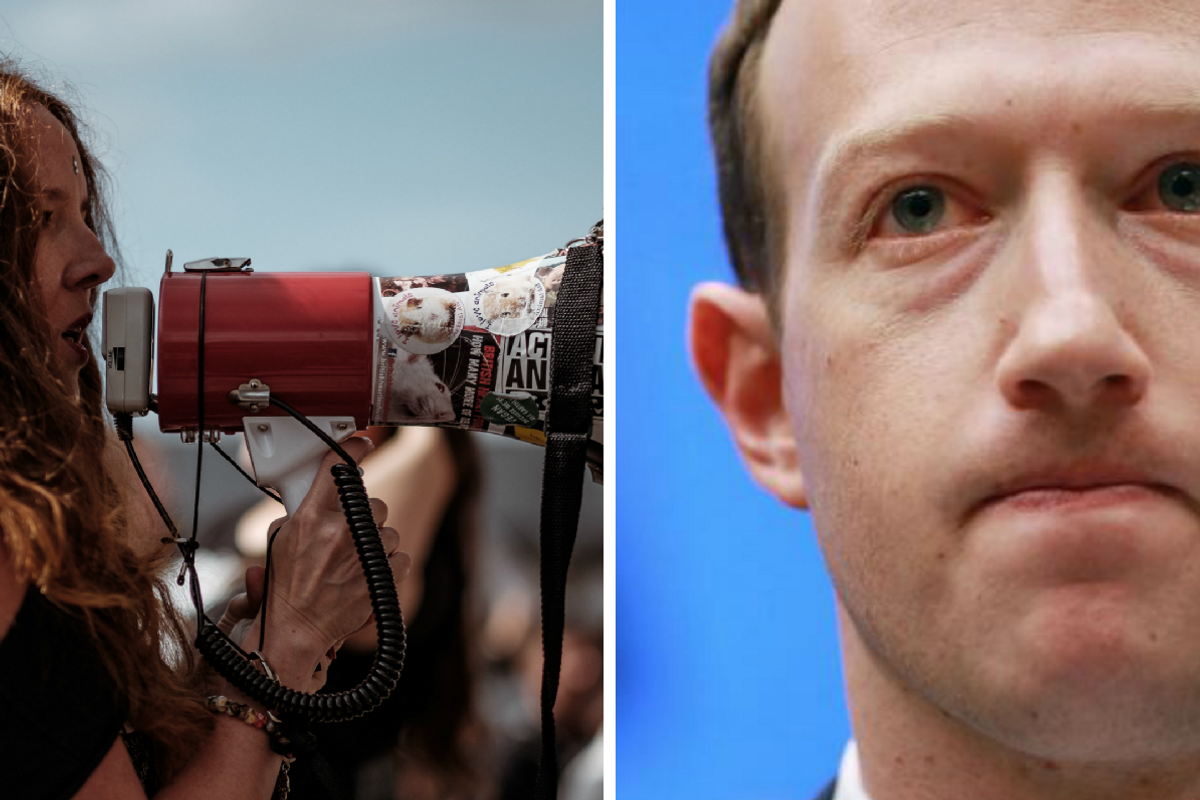 Facebook is in the midst of a subtle reckoning.
As the culture at large experiences deep structural changes, many are left questioning whether the social media giant has earned any place in the current conversation of racial justice, free speech, and the fight against hate groups.
While many at the leadership level of Facebook make a point of being seen as progressive and sympathetic to the movements they profess to support, it can be hard for any of that to ring true when their platform is a haven for white supremacist groups, conspiracy theorists and death threat factories.
Recently Facebook released the results of its independent audit, a report two years in the making that outlines clearly how Facebook has failed on civil rights. The report found that the companies reaction to hate speech, bias, polarization, and diversity was grievously lacking. According to the report, the company has categorically failed to remove a deluge of hate groups and abusers on the platform.
---
Rashad Robinson, the president of Color of Change, had some blunt words regarding the company, "Ridding the platform of hate and misinformation against Black people only became a priority when there was a PR crisis to endure"
Concerning the report, Facebook COO Sheryl Sandberg said that the company "won't make every change they call for," but that Facebook leadership "will put more of their proposals into practice."
As the company scrambles to steer their enormity back into the good graces of a rapidly suspicious public, the question remains - what can Facebook do to be better?
Here are 5 things.
One - Commit to preventing data breaches
Starting with Cambridge Analytica, a UK-based consultancy with sinister ties to the 2016 election, Facebook has a dismal track record of policing bad actors on the platform - this particular one collected and used the data of tens of thousands of Facebook's more than 2 billion users for various nefarious outcomes. This was followed by a breach that affected 50 million people on the site, and after that another breach that compromised the data of 29 million people, including phone numbers, names, email addresses and for many, dates of birth.
Facebook must put in place a more formidable security apparatus instead of simply apologizing when a litany of breaches take place.
Two - Honestly communicate with its biggest critics
From the beginning Facebook has taken a dim view of those who do not share the view that they are the greatest social fabric weaver of the modern world. For many who have taken issue with their countless gaffes and failures, Facebook is woefully lacking in humility and the desire to listen to their members. From enabling ethnic cleansing in Myanmar to allowing Nazis to organize and sell merchandise on their platform, Facebook has systematically demonstrated an utter lack of self awareness.
By bringing together the voices of those calling for changes in their company, and simply listening to their grievances, much could be achieved if only Facebook leadership would lend an ear without being dragged into the process unwillingly for PR.
Three - Listen.
In order to understand the deeper issues inherent in the companies approach to their practices, a good person to listen to is Rashad Robinson. Robinson is the executive director of Color of Change, the country's largest racial-justice organization, and one of the people who organized the high-profile advertising boycott that shook Facebook in July.
As described on a recent podcast, "he was part of a meeting with Facebook executives about the July ad boycott of Facebook, to discuss the demands he and those companies have made to the social-media platform. Mark Zuckerberg and Sheryl Sandberg were on the call, and he was not impressed by Zuckerberg's performance."
He relays how in the meeting, Facebook executives were repeatedly praising themselves saying how "They're so much better. They're working so much harder. They have done things that other folks won't do."
He says, "This is the kind of constant line. At some point, someone in the meeting said, "So, I guess what you're saying is that you're doing everything right and that we're just crazy." They're like, "No, no, that's not what we're saying." I'm like, "Well, what are you saying?"
A corporate culture of viewing outsiders as assailants instead of welcome and constructive voices has hindered the companies growth, and has harmed the level of trust they can be given.
Four - Take a stand.
Corporate cowardice and a strategy of aiming to please all users has paralyzed Facebook and left it in a quagmire of its own vague indecision. By attempting to be utterly impartial, the company has ensured that the platform has become a safe haven for dangerous misinformation, political influence, hateful rhetoric, abuse, death threats, medical malpractice and more.
In order for Facebook to enjoy the privileges of a company welcomed by the culture and accepted by users as trustworthy, it is vital that they cobble together some semblance of a value system.
At this point in the life cycle of the platform, it's almost impossible to see what, if anything, the company believes in other than being an open playing field for false information, conspiracy theories and racist memes.
Facebook must clearly delineate what they do and do not stand for.
Five - Empower new voices.
While Facebook has made great strides in ensuring their new hires are reflective of the changes so desperately needed at the company - it's vital that these are not merely symbolic positions.
Those who have a new vision for how the company can be better must be empowered to implement those plans. Too often a company will ride the praise escalator when hiring a newly created position that promises change, yet relegate that person to a headline in an email to a PR agency.
Facebook must be prepared to utilize their new talent, and be bold when deciding just how much they're willing to change in order to be the company they profess to actually be.