Family
Five heroic stories of people who rescued a kidnapped child just in the nick of time
These are so frightening and so inspiring.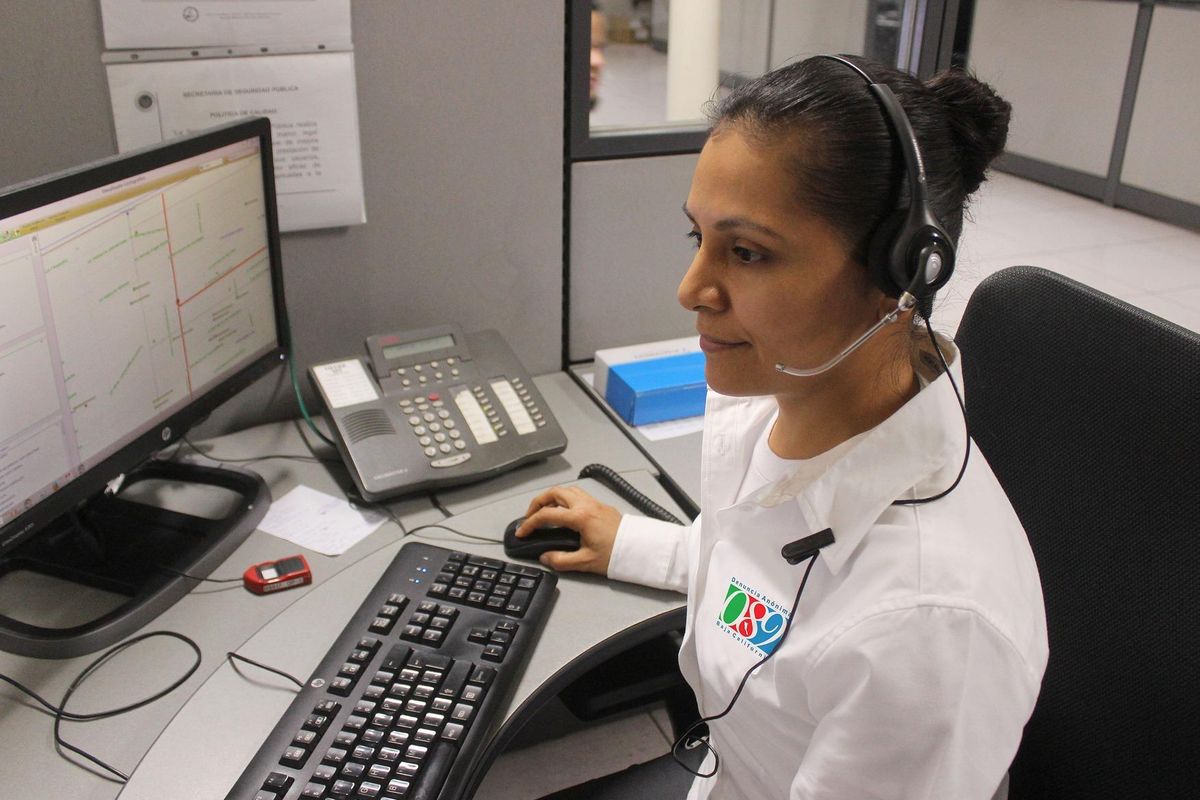 Photo from Pixaba7
When you see or hear an Amber Alert, what do you usually do?

Sometimes it's the middle of the night, and the buzz of your cell phone stirs you out of a deep sleep before you can silence it. Other times, the alert interrupts your favorite song on the radio. Maybe you wait patiently for it to end. Maybe you change the station.
---
After all, who hasn't wondered, "What are the odds?"

Sure, the alerts are heartbreaking, but what are the odds you'll bump into the missing kid? What are the odds you'll see the getaway car? What are the odds you'll be able to do anything about it? Turns out, better than you think.

Here are five stories of people who suddenly found themselves face to face with a kidnapped child ... and rose to the occasion.
High intensity situations require calm nerves and quick thinking. Kudos to these people for noticing the Amber Alerts at the right time and, in some cases, for having the courage to act right then and there.
1) 2-year-old Ronnie Tran was found when his baby sitter, John Tuong, saw an Amber Alert ... for Ronnie.
John Tuong had no idea he was baby-sitting a missing kid.
Ronnie was kidnapped by his 65-year-old maternal grandmother, who, along with an accomplice, had attacked and restrained his mother. She left Ronnie with a family friend, John Tuong, who merely thought he was baby-sitting his sister's boyfriend's son.
Tuong saw an Amber Alert on his phone the next morning and realized the kid in the alert was actually asleep in the next room. John called the police immediately and Ronnie made it home safe.
2) 6-year-old Kloe was taken from her bed on February 21, 2015. Thanks to a gas station employee, she was back home on February 22.
Kloe was abducted in the middle of the night by a family friend. After she was reported missing, an Amber Alert went out, which, luckily, was seen by a clerk at a local gas station. The clerk recognized Kloe from the alert and tipped off police that he had seen the girl, the man who had taken her, and the van he was driving.
The clerk's account helped police narrow their search, and Carlin was eventually stopped on the interstate by a trooper, some 300 miles from Kloe's home, and taken into custody.
Kloe made it home to her family safe and sound the next day.
3) Leah and Jordan's kidnappers' RV broke down. The cops that pulled over to help had just seen the Amber Alert.
Amber Alerts aren't just for bystanders, they're for law enforcement too.
After 3-year-old Leah and 4-year-old Jordan were taken by relatives of their mother, the kidnapper's RV broke down on the side of the highway. Two deputies stopped by the vehicle to try to help them get back on the road. Luckily, the deputies had seen the Amber Alert and recognized the kids inside the vehicle.
Both made it back home safely the next day, but who knows what might have happened had the RV not broken down or if the cops weren't on the lookout for the missing kids.
4) A stranger stole a car with 3-year-old Bella inside. Later, a quick-thinking bystander physically pulled her to safety.
Leslie and Bella pose inside her bakery, Mini Cupcakes. Photo courtesy of Leslie Fiet, used with permission.
A strange woman asked to bum a cigarette from Bella's father as he walked into the 7-Eleven convenience store. He gave it to her. Then, the woman jumped in the car, with Bella still inside, and drove off.
Later on, the owner of a local cupcake bakery, Leslie Fiet, spotted the car after seeing the Amber Alert and she heroically pulled Bella from the backseat.
"My initial thought was to call 911 (when I discovered the car) but then I looked closer and saw Bella was in a tremendous amount of stress, hyperventilating and crying," Fiet told ABC News. "I just dropped my phone and ran out the door."

She locked Bella, and herself, inside the bakery until Bella's parents and police could arrive.
5) A pizza shop employee on her break spotted 7-year-old Nicolas and followed his kidnapper until police could arrive.
Courtney was brave to follow the kidnapper; and it paid off. Photo courtesy of KRIS TV.
Courtney Best, who was working at a small pizza shop in Corpus Christi, Texas, saw an Amber Alert on her phone while on her smoke break. She looked up and just happened to see the vehicle in question, a white Dodge Avenger, sitting in the parking lot in front of her with a child inside.
She followed the car, while on the phone with police, as it drove away.
"Cause, what are the odds? What are the odds of me looking at my phone?" Courtney told KrisTV. "And I usually don't even look at Amber Alerts, as bad as that sounds. I look at them and I don't really pay attention."

Thanks to her quick thinking, the police were able to recover Nicolas and return him safely to his family.
Robert, who is Director of Special Programs at the NCEMC, told Upworthy, "You can definitely see a huge change in how fast children are recovered today. The technology out there today helps."
In addition to wireless alerts, his organization also partners to issue alerts via Internet service providers, search engines, Internet ad exchanges, and even digital billboards.

And, Robert adds, if you ever find yourself in a situation like this, with any sort of information about a missing child, call 911 before you do anything. Emergency personnel will be able to help you navigate the situation.
We see a lot of Amber Alerts go viral, which is great, but we don't often get to see the happy endings.
Sadly, not every Amber Alert ends with a reunion. But the more we share these alerts with our networks, the more people they reach and the more likely they are to be seen by the right people.
In the meantime, it's comforting to know that most of these kids eventually make it home safely.
This article originally appeared on 08.10.15