3 Simple Posters Expose 3 Simple Truths All Women Understand. That's ... Not A Good Thing.
The May 2014 shooting in Santa Barbara, California, left seven dead and 13 injured. Shortly after, the killer's video diaries leading up to the shooting were found, where he blamed women for never dating him despite the fact that he's a "nice guy." When people argued "Not all men are like that!" Twitter user @gildedspine responded by creating the #YesAllWomen hashtag to start a bigger conversation about violence against women. The hashtag quickly went viral, with women around the world chiming in and sharing their personal stories. No, not all men are violent toward women, but let's all agree no one should put up with this. These posters cleverly illustrate troubling truths shared using #YesAllWomen that highlight just how deep the issue goes.
09.11.14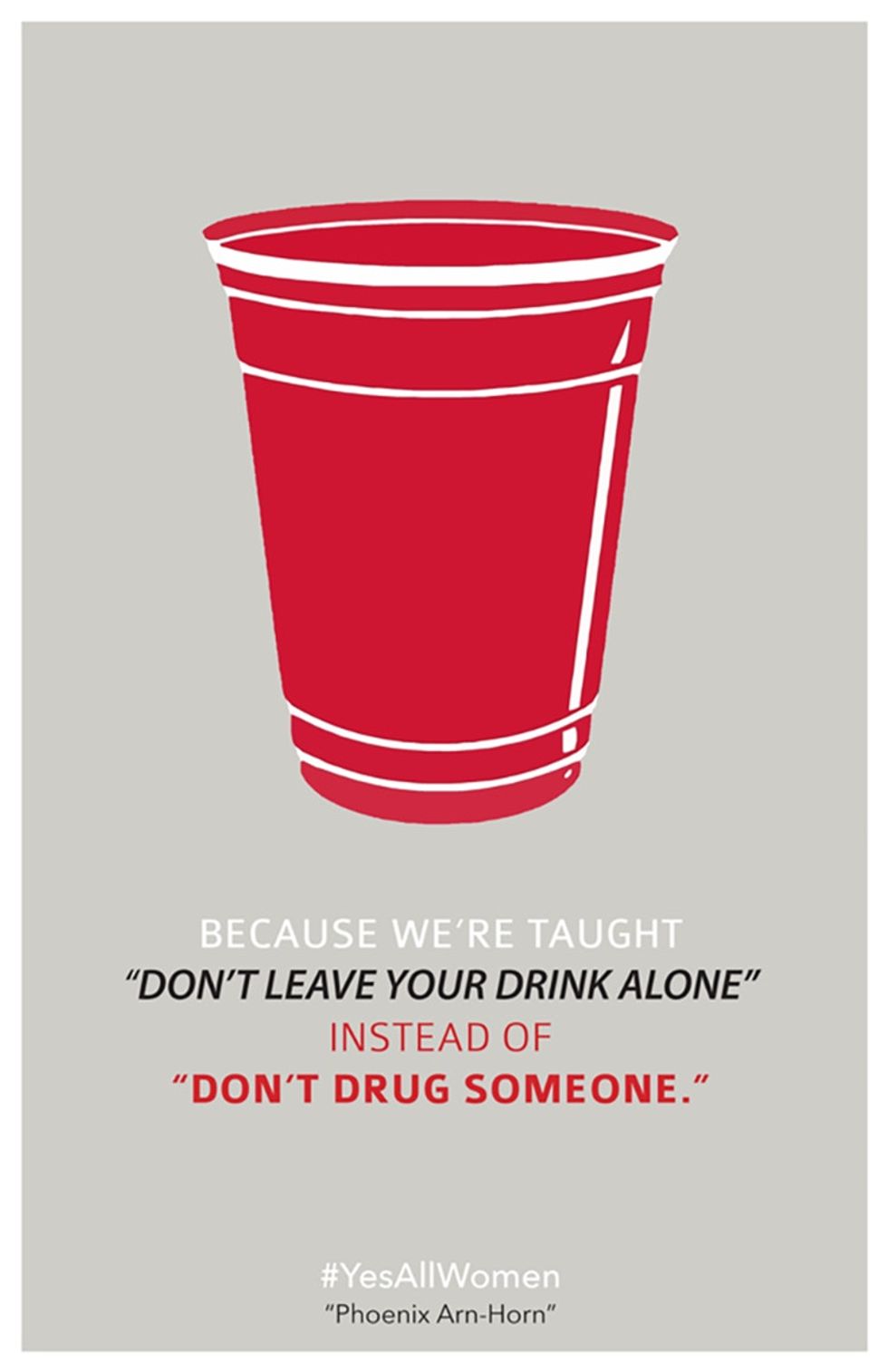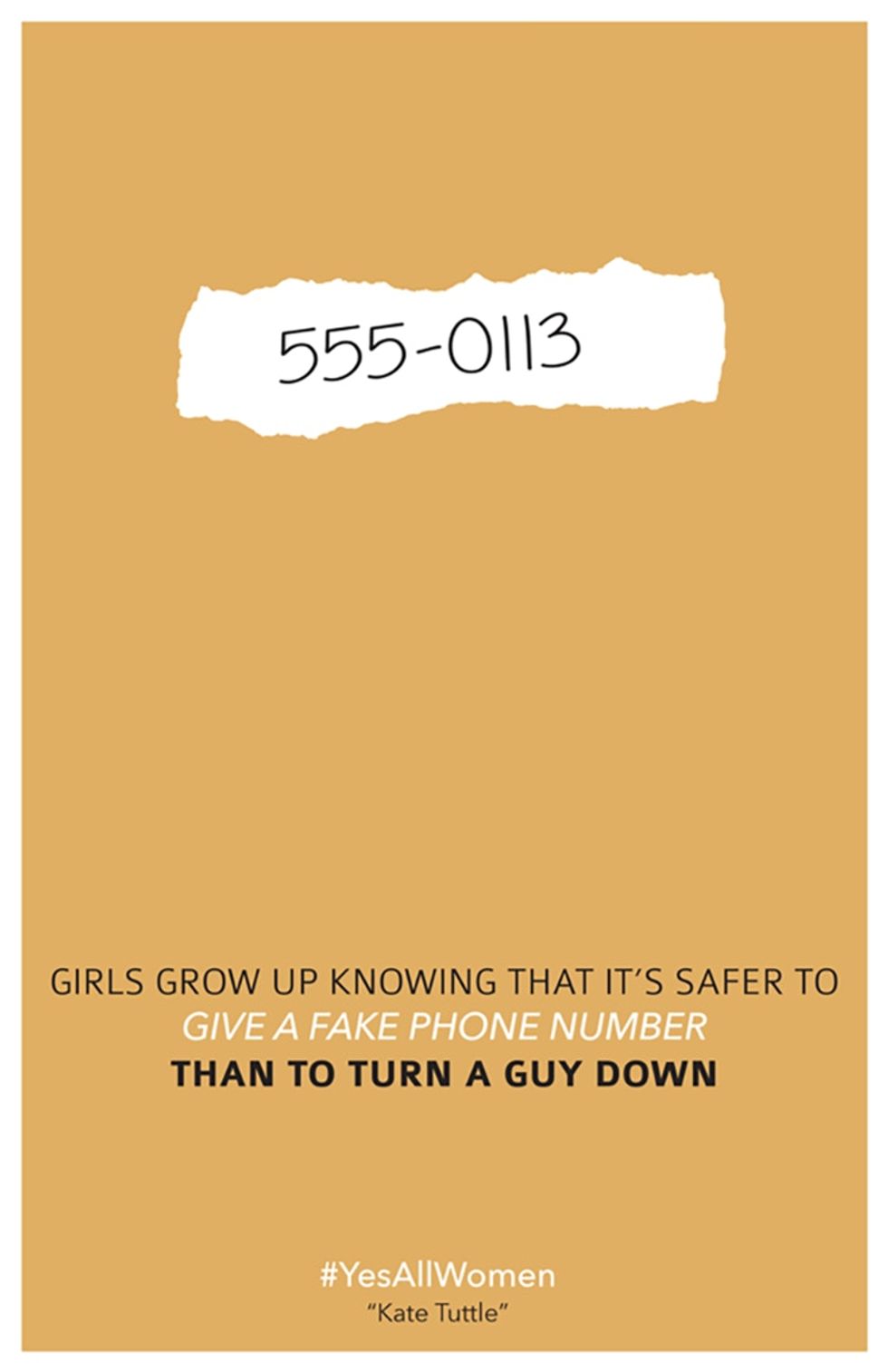 ---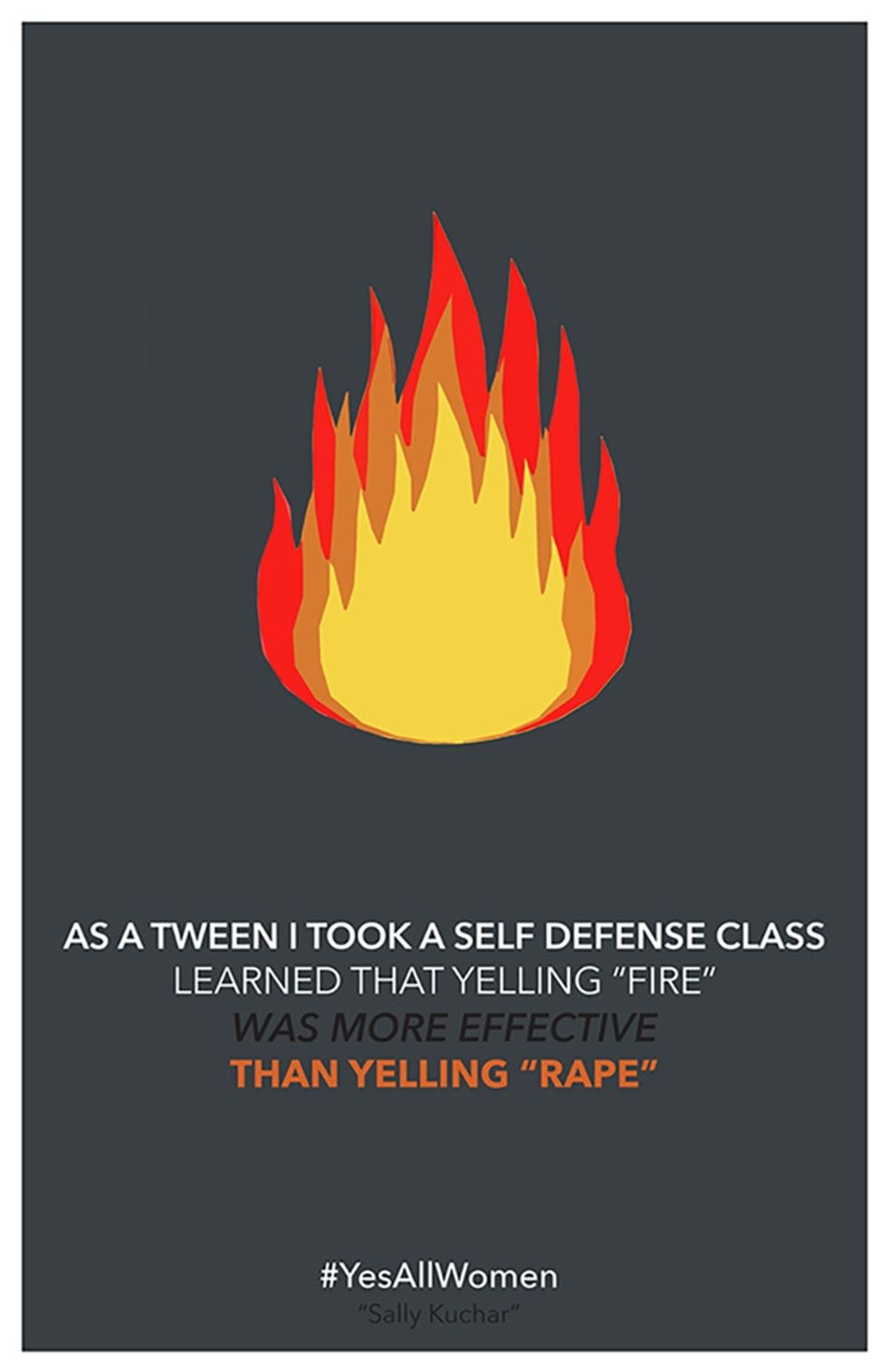 News One did a really great story, "Why everyone should read #YesAllWomen on Twitter after Elliot Rodger's rampage in Santa Barbara" that delves into the importance of the hashtag and the women who contributed to it. Use #YesAllWomen on Twitter to read along, and don't hesitate to chime in when you're ready.
More