Where Will Your Energy Come From In 2020? You're Swimming In It.
In the effort toconsistently deliver cutting-edge science, we bring you Scottish power plantsthat generate energy from the sea.
10.23.12
I don't know if this thing will turn on our lights or fly us to Glasgow.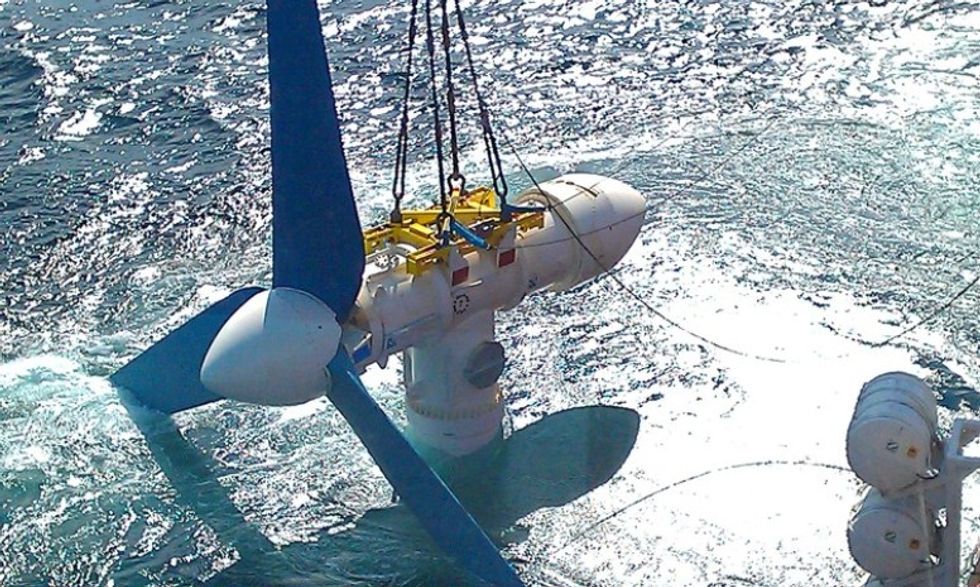 ---
Cool jungle gym. Just don't get yourself electrocuted.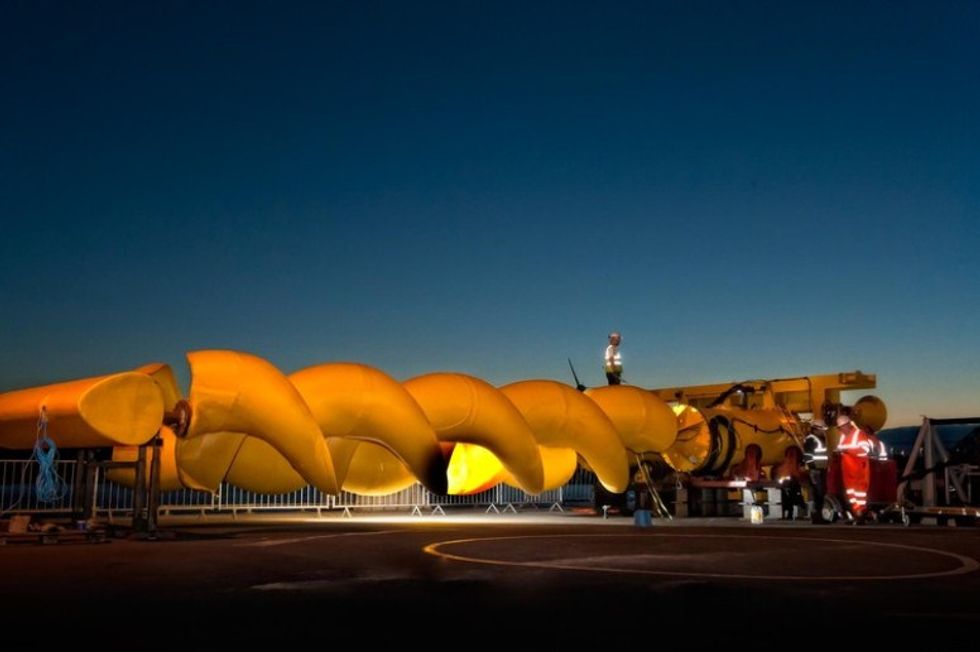 These aluminum pretzels are actually buoy-style pumps. Oh, thosecrazy Scots!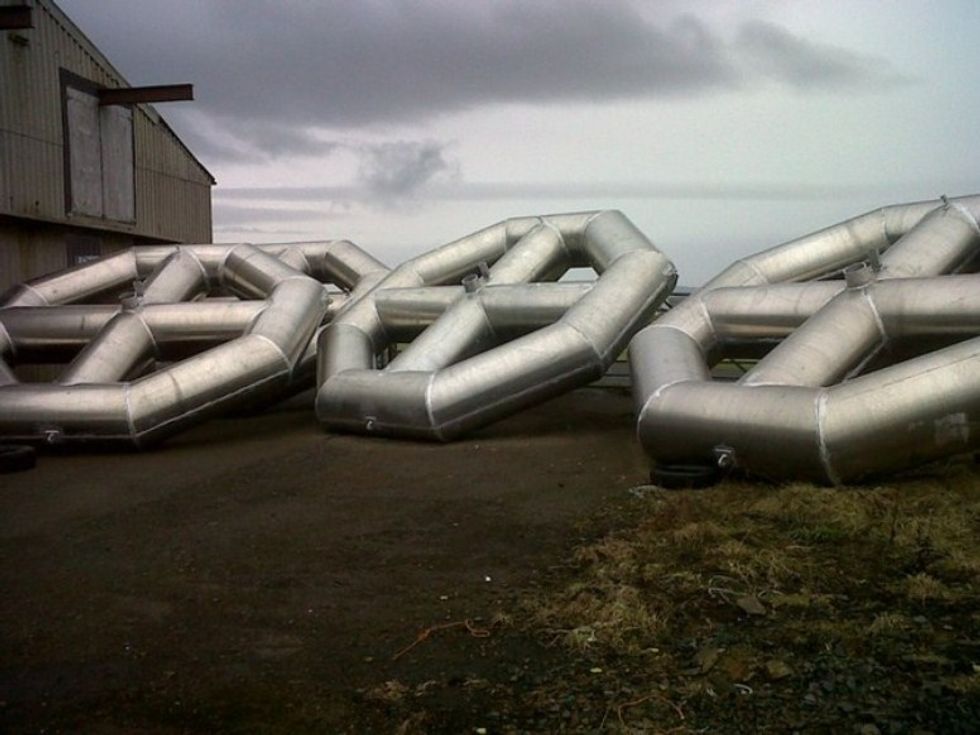 Heroes