When They Called Him A Terrorist And Broke His Jaw, I Bet They Didn't Expect This Response
While taking an evening walk in his New York neighborhood in September, Dr. Singh was attacked by a mob of twenty men who mistakenly believed he was Muslim and disgustingly felt that that was a justification for violence. One sad irony here is that Dr. Singh has spoken out in the past about how Sikhs like himself have been the targets of hate crimes because of their beards and turbans. I hope that wherever they are, his attackers hear these words.
10.11.13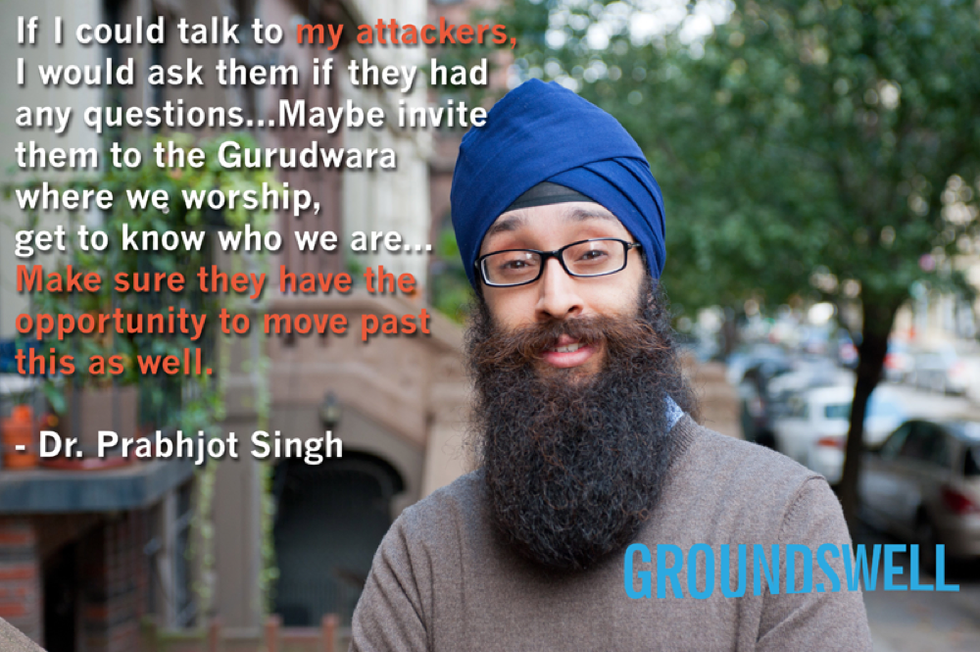 ---
It's absolutely worth another minute of your time to read his full response to his attackers and to refresh your own memory about who Sikhs are.
More