What's The Worst Thing You Can Imagine Having To Go Through While Pregnant? You Forgot One.
The rest of the world looks to us as an example – and they shouldn't.
06.14.12
America's prisons are the only ones in the Western world that continue to shackle pregnant women, despite the majority of those women being nonviolent offenders. Only 16 of 50 states in the US have any regulations or laws against the shackling of female prisoners during childbirth.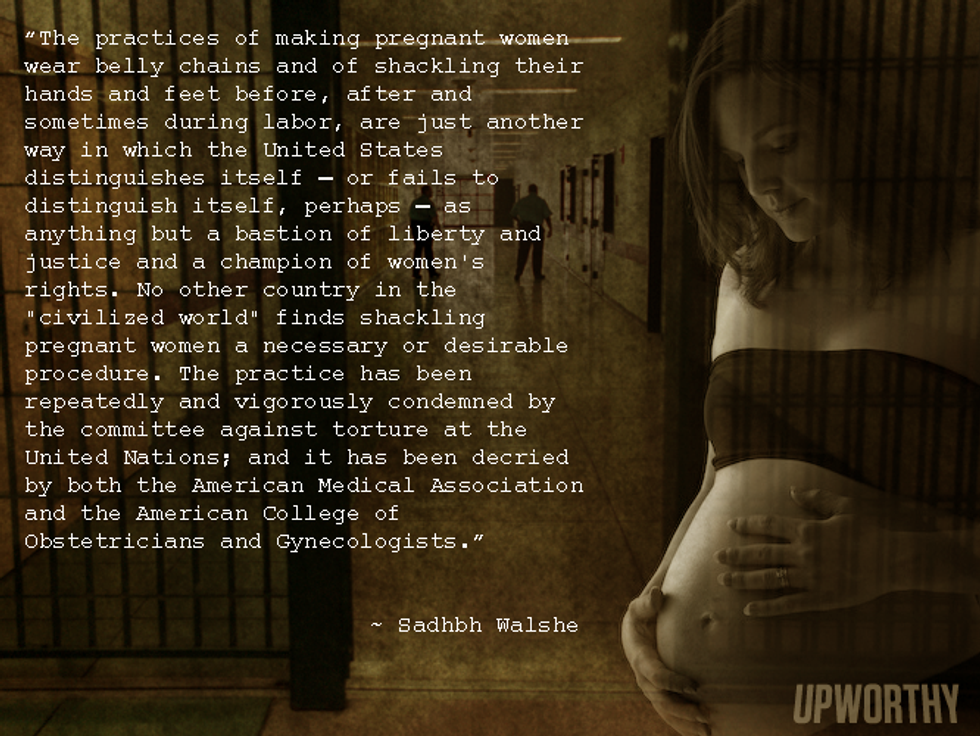 More