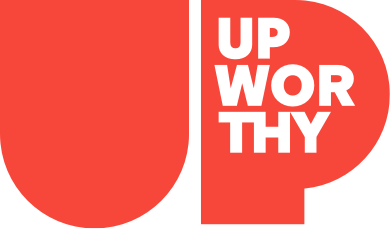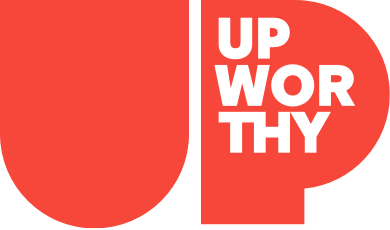 Stories Worth Sharing.

For People Who Give a Damn.
Sign up for the Upworthy newsletter:
(c) GOOD Inc. All Rights Reserved.
PS. You are doing great. Keep it up :<)
This website uses cookies in order to enhance your experience. Please review our Privacy Policy to learn how we may use cookies and how you can change your browser settings to disable cookies. By continuing to use this website without changing your settings, you consent to our use of cookies.
I'm staring at my screen watching the President of the United States speak before a stadium full of people in North Carolina. He launches into a lie-laced attack on Congresswoman Ilhan Omar, and the crowd boos. Soon they start chanting, "Send her back! Send her back! Send her back!"
The President does nothing. Says nothing. He just stands there and waits for the crowd to finish their outburst.
WATCH: Trump rally crowd chants 'send her back' after he criticizes Rep. Ilhan Omar www.youtube.com
My mind flashes to another President of the United States speaking to a stadium full of people in North Carolina in 2016. A heckler in the crowd—an old man in uniform holding up a TRUMP sign—starts shouting, disrupting the speech. The crowd boos. Soon they start chanting, "Hillary! Hillary! Hillary!"
Recommended
Get stories worth sharing delivered to your inbox
What will future generations never believe that we tolerated in 2019?
Dolphin and orca captivity, for sure. They'll probably shake their heads at how people died because they couldn't afford healthcare. And, they'll be completely mystified at the amount of food some people waste while others go starving.
According to Biological Diversity, "An estimated 40 percent of the food produced in the United States is wasted every year, costing households, businesses and farms about $218 billion annually."
There are so many things wrong with this.
First of all it's a waste of money for the households who throw out good food. Second, it's a waste of all of the resources that went into growing the food, including the animals who gave their lives for the meal. Third, there's something very wrong with throwing out food when one in eight Americans struggle with hunger.
Supermarkets are just as guilty of this unnecessary waste as consumers. About 10% of all food waste are supermarket products thrown out before they've reached their expiration date.
Un jeune étudiant travaille dans une épicerie à Anjou. S'occupe des poubelles à la fermeture. Voici ce qu'il y trouve chaque fois. Tellement bouleversé, a pris cette photo. RÉVOLTANT ! Ça devrait être illégal de jeter de la nourriture saine. Faire don aux banques alimentaires pic.twitter.com/v2JJL6Dx9t
— francine cayer (@CayerFrancine) July 17, 2019
Three years ago, France took big steps to combat food waste by making a law that bans grocery stores from throwing away edible food.According to the new ordinance, stores can be fined for up to $4,500 for each infraction.

Previously, the French threw out 7.1 million tons of food. Sixty-seven percent of which was tossed by consumers, 15% by restaurants, and 11% by grocery stores.
This has created a network of over 5,000 charities that accept the food from supermarkets and donate them to charity. The law also struck down agreements between supermarkets and manufacturers that prohibited the stores from donating food to charities.
"There was one food manufacturer that was not authorized to donate the sandwiches it made for a particular supermarket brand. But now, we get 30,000 sandwiches a month from them — sandwiches that used to be thrown away," Jacques Bailet, head of the French network of food banks known as Banques Alimentaires, told NPR.

It's expected that similar laws may spread through Europe, but people are a lot less confident at it happening in the United States. The USDA believes that the biggest barrier to such a program would be cost to the charities and or supermarkets.
"The logistics of getting safe, wholesome, edible food from anywhere to people that can use it is really difficult," the organization said according to Gizmodo. "If you're having to set up a really expensive system to recover marginal amounts of food, that's not good for anybody."
Plus, the idea may seem a little too "socialist" for the average American's appetite.
"The French version is quite socialist, but I would say in a great way because you're providing a way where they [supermarkets] have to do the beneficial things not only for the environment, but from an ethical standpoint of getting healthy food to those who need it and minimizing some of the harmful greenhouse gas emissions that come when food ends up in a landfill," Jonathan Bloom, the author of American Wasteland, told NPR.
However, just because something may be socialist doesn't mean it's wrong. The greater wrong is the insane waste of money, damage to the environment, and devastation caused by hunger that can easily be avoided.

Planet
Policing women's bodies — and by consequence their clothes — is nothing new to women across the globe. But this mother's "legging problem" is particularly ridiculous.
What someone wears, regardless of gender, is a personal choice. Sadly, many folks like Maryann White, mother of four sons, think women's attire — particularly women's leggings are a threat to men.
While sitting in mass at the University of Notre Dame, White was aghast by the spandex attire the young women in front of her were sporting.
More
Men are sharing examples of how they step up and step in when they see problematic behaviors in their peers, and people are here for it.
Twitter user "feminist next door" posed an inquiry to her followers, asking "good guys" to share times they saw misogyny or predatory behavior and did something about it. "What did you say," she asked. "What are your suggestions for the other other men in this situation?" She added a perfectly fitting hashtag: #NotCoolMan.
Not only did the good guys show up for the thread, but their stories show how men can interrupt situations when they see women being mistreated and help put a stop to it.
Culture
Get stories worth sharing delivered to your inbox