Curvy and Confident: These stylish retro swimsuits empower every body type
Unleash your inner pinup with swimwear from Unique Vintage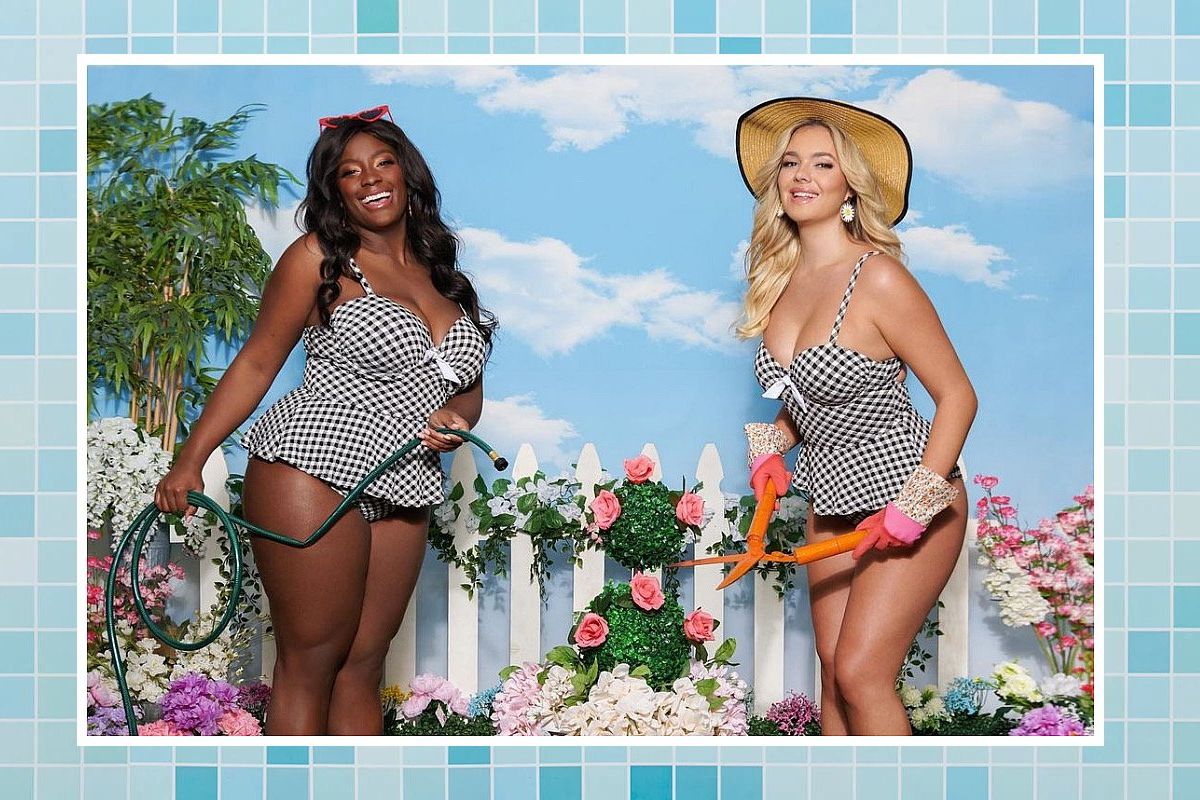 Editor's Note: Upworthy earns revenue from the items shared in this story

Body positivity and empowerment have become essential aspects of the fashion world, and swimwear is no exception. Embracing your curves and feeling confident in your own skin should be a universal experience. Luckily, finding that confidence is easier than ever, thanks to Unique Vintage. With their stylish, retro-inspired swimsuits, everyone can unleash their inner pinup and feel fabulous at the beach or by the pool.

---
Unique Vintage is a one-of-a-kind brand that marries the charm of the past with contemporary designs for every person and every body type. This vintage-loving company aims to create inclusive, diverse, and fashionable swimwear that makes everyone feel like they belong, regardless of their size or shape. With sizes ranging from XS to 5X, Unique Vintage is committed to celebrating body diversity and promoting self-love.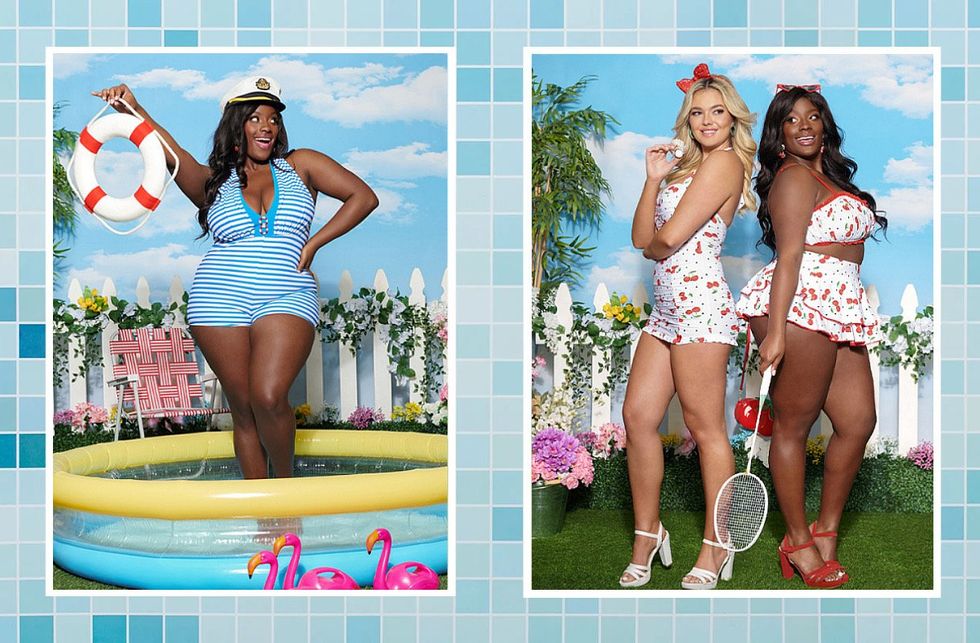 The story of Unique Vintage began in 2000, when CEO and Founder Katie Echeverry would spend her weekends scouring local vintage shops in Burbank, CA. Realizing that many shared her passion for vintage fashion, she started selling her finds online. Eventually, she began designing her own vintage-inspired dresses. Today, Unique Vintage is a thriving, female-owned and operated brand that stays true to Katie's original vision – a company that believes in inclusivity and the power of fashion to empower every individual.
At the heart of Unique Vintage's ethos is its unwavering commitment to size inclusivity. The brand understands that beauty comes in all shapes and sizes and aims to create swimwear that caters to everyone. By offering diverse vintage-inspired designs, Unique Vintage ensures everyone can find a swimsuit that makes them feel confident and stylish.
With an impressive size range from XS to 5X, Unique Vintage is dedicated to providing fashionable swimwear for all body types. This extensive selection allows individuals to find the perfect swimsuit that highlights their unique beauty and embraces their curves. No matter your size, Unique Vintage has a swimsuit to make you feel fabulous and empowered.
Representation in fashion and swimwear is essential for promoting body positivity and self-confidence. By offering a wide variety of sizes and styles, Unique Vintage is actively working to create a more inclusive and diverse fashion industry. When everyone can see themselves represented in the swimwear they wear, it fosters a sense of belonging and encourages individuals to embrace their bodies, no matter their shape or size. Unique Vintage is proud to participate in this movement, celebrating body diversity and empowering people to feel confident in their skin.
Unique Vintage's swimwear collection is a treasure trove of vintage styles, capturing the essence of iconic fashion from the past and reimagining it for today's modern world. From playful polka dots to sultry animal prints, and retro sailor themes to solid colors, there's a swimsuit for every taste. By infusing their designs with a touch of nostalgia, Unique Vintage allows everyone to express their personality and make a statement at the beach or pool.
Flattering cuts and designs are the foundation of Unique Vintage's swimwear collection. High-waisted bottoms provide a classic silhouette that accentuates curves, while tummy control panels in sleek one-pieces offer a smooth and slimming effect. Skirt bottoms add a playful and feminine touch, and sheath one-pieces combine elegance with comfort. Each design enhances the wearer's natural beauty, ensuring a perfect fit for every body type.
The vintage-inspired styles offered by Unique Vintage not only pay homage to the fashion of the past but also celebrate and enhance the curves of the modern woman. These swimsuits provide support and flattery in all the right places by incorporating design elements such as high-waisted bottoms and tummy control panels. Whether you're a fan of skirted swimwear or prefer the sleek simplicity of a sheath one-piece, Unique Vintage's collection embraces and highlights your curves, allowing you to feel confident and empowered in your swimwear.
Achieving that coveted pinup look is a breeze with Unique Vintage's swimwear collection and a few simple fashion tips. Pair your skirted bottoms with an off-the-shoulder ruffle top for a playful and feminine vibe. Waist-cinching belts can accentuate your curves, while large bows and chic keyholes add an extra touch of glamour to your ensemble. With these styling tricks, you'll effortlessly channel your inner pinup icon.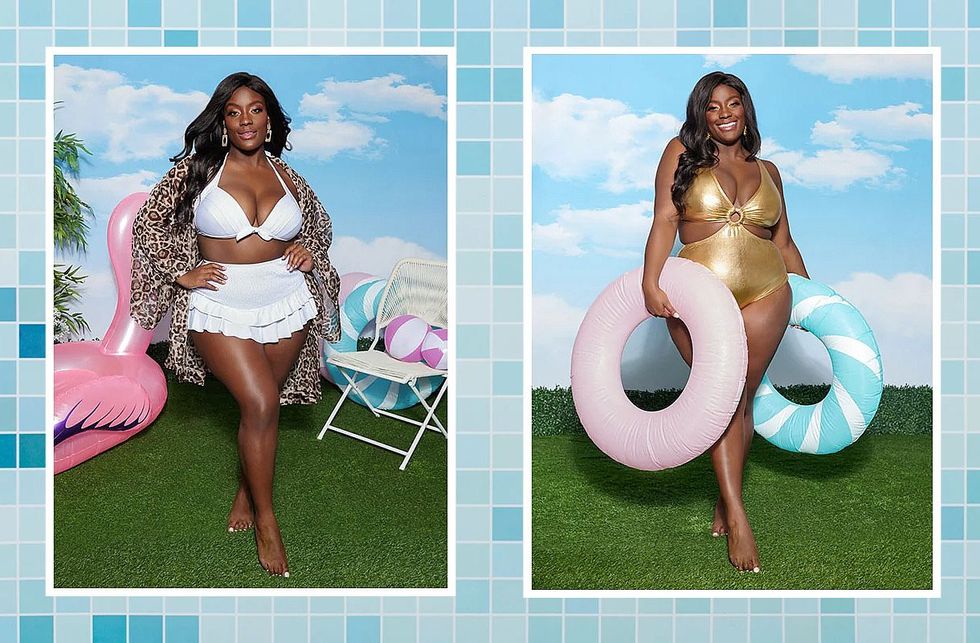 Unique Vintage's swimwear comes in a variety of popular prints and solid colors, allowing you to find the perfect look for your style. Embrace your inner fierceness with an animal print one-piece, or achieve a classic sailor-inspired look with retro navy and white polka dots. For a timeless and elegant option, solid black and sultry red swimsuits never go out of style.
Another exciting aspect of Unique Vintage's swimwear collection is the ability to mix and match different styles, prints, and colors to create a truly unique look. Combine a polka dot top with solid high-waisted bottoms, or pair a vibrant animal print with a contrasting solid color. The possibilities are endless, allowing you to unleash your creativity and express your individuality through your swimwear choices.

Unique Vintage also offers an impressive variety of black swimsuits to suit every preference, from form-fitting one-pieces to chic two-piece sets. Black swimwear options include all-black designs as well as pieces featuring prints, ensuring that every customer can find the perfect combination of style and sophistication to match their taste.
Unique Vintage is not only dedicated to providing stylish and inclusive swimwear but also committed to making a positive impact on the world. The company actively supports charitable organizations focused on women's, animal, and LGBTQ+ causes, demonstrating its dedication to empowering individuals and fostering a more inclusive and compassionate society.
The foundation of Unique Vintage's brand philosophy is founded on inclusivity, diversity, and collaboration. The company believes everyone deserves to feel beautiful and confident, regardless of their size or background. This philosophy is evident in their marketing campaigns, product offerings, and the values they promote. By staying true to this vision, Unique Vintage inspires and empowers people from all walks of life, encouraging everyone to embrace their unique beauty and express their individuality through fashion.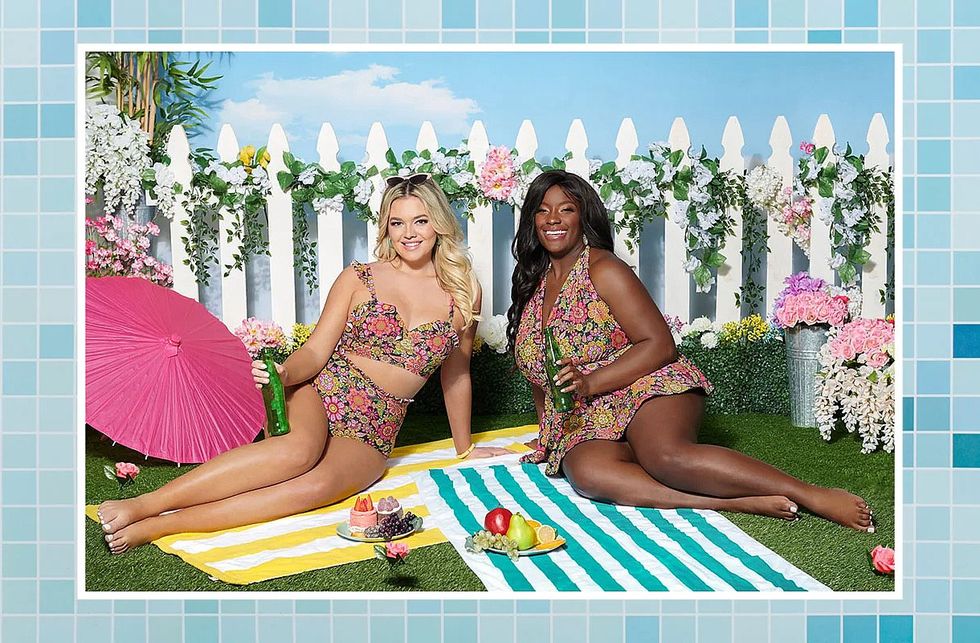 Embracing your curves and feeling confident at the beach or pool is easier than ever with Unique Vintage's swimwear collection. With a multitude of styles, prints, and solid colors to choose from, there's something for everyone, regardless of personal preferences or body type. Remember, confidence comes from within, and feeling great in your swimwear is the first step to enjoying those sun-soaked summer days.
With their vast selection of retro-inspired designs and body-positive philosophy, you're sure to find the perfect piece to make a splash this summer. So don't wait to find your perfect swimsuit – explore Unique Vintage's swimwear collection today and unleash your inner pinup!