More
Kids showing affection to people they're unfamiliar with is not just about manners.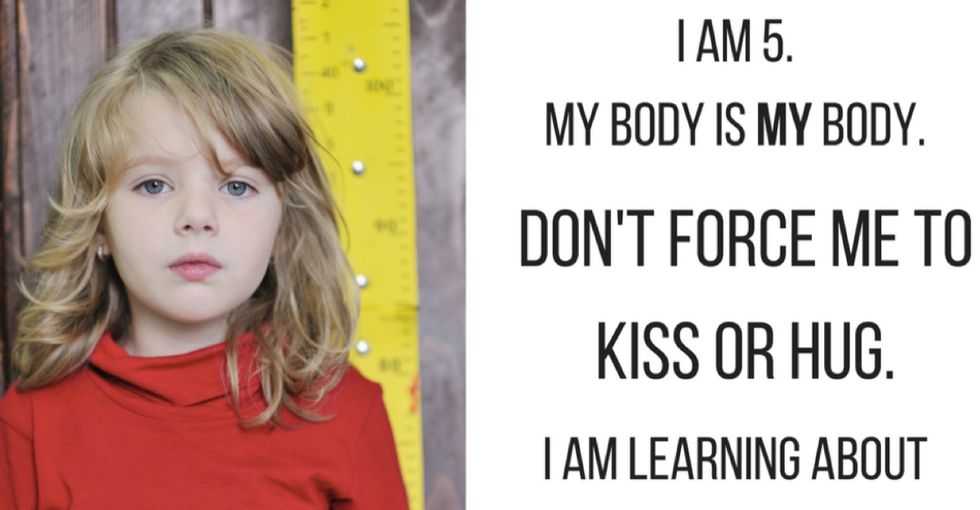 In July 2015, CNN writer Katia Hetter updated an article she first wrote in 2012 about not forcing her now-7-year-old daughter to hug or kiss anyone, even relatives.
In the article, she candidly explained how she communicated the idea to her then-4-year-old daughter: "I would like you to hug Grandma, but I won't make you do it."
Hetter wanted her daughter to learn consent, to know that her body belonged to her and her alone. If she didn't want to give a person she hardly knew or had just met a hug, she didn't need to.
---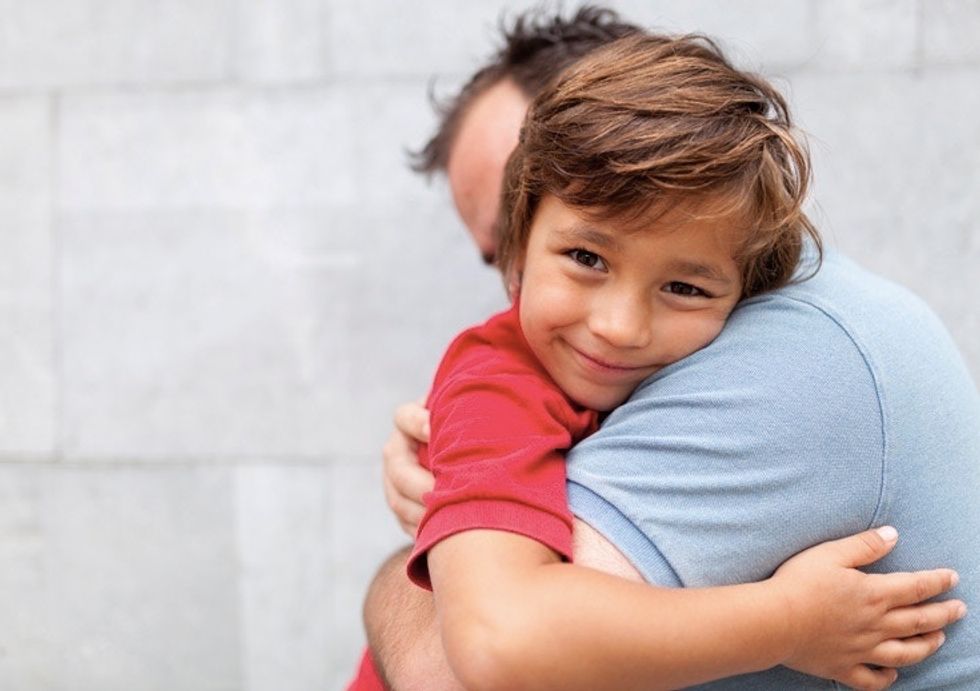 The article also included important commentary by Irene van der Zande, the co-founder of Kidpower, an organization that offers tons of resources for youth about personal safety and violence prevention.
"When we force children to submit to unwanted affection in order not to offend a relative or hurt a friend's feelings, we teach them that their bodies do not really belong to them because they have to push aside their own feelings about what feels right to them," van der Zande said.
Hetter's article quickly went viral, sparking an important discussion from parents everywhere.
On Oct. 6, 2016, the Facebook page Safe kids, thriving families reminded everyone of this article by sharing this meme. It was shared over 51,000 times. Later, A Mighty Girl shared the story, too, and over 165,000 people shared it there.
It features a photo of a little girl with a message that reads:
"I Am 5.
My body is my body.
Don't force me to kiss or hug.
I am learning about consent and your support on this will help me keep myself safe for the rest of my life."



The reactions to the post were both surprising and incredibly insightful.
People talked about why it may be crucial that we stop and think before making our child kiss or hug someone who's unfamiliar to them.
Some were able to relate:
Others thought this cautious approach was perhaps unnecessary:
But overall, they agreed on one thing: The topic was surprising and something we should all think about.
Many of us were likely conditioned to show physical affection to people we hardly knew (including relatives) by either planting an innocent kiss on their cheek or hugging them tightly with false enthusiasm. But should we be teaching our kids to do that, too?
Hetter brings up an important point with her story: Kids need to understand what consent means, and the earlier they grasp that concept the better.
It's imperative children learn to trust their instincts and say "no" when something doesn't feel right to them.