Joy
This is the best oops ever! Virginia man's $600 lottery win turned out to be $1 million.
Well that was a pleasant surprise!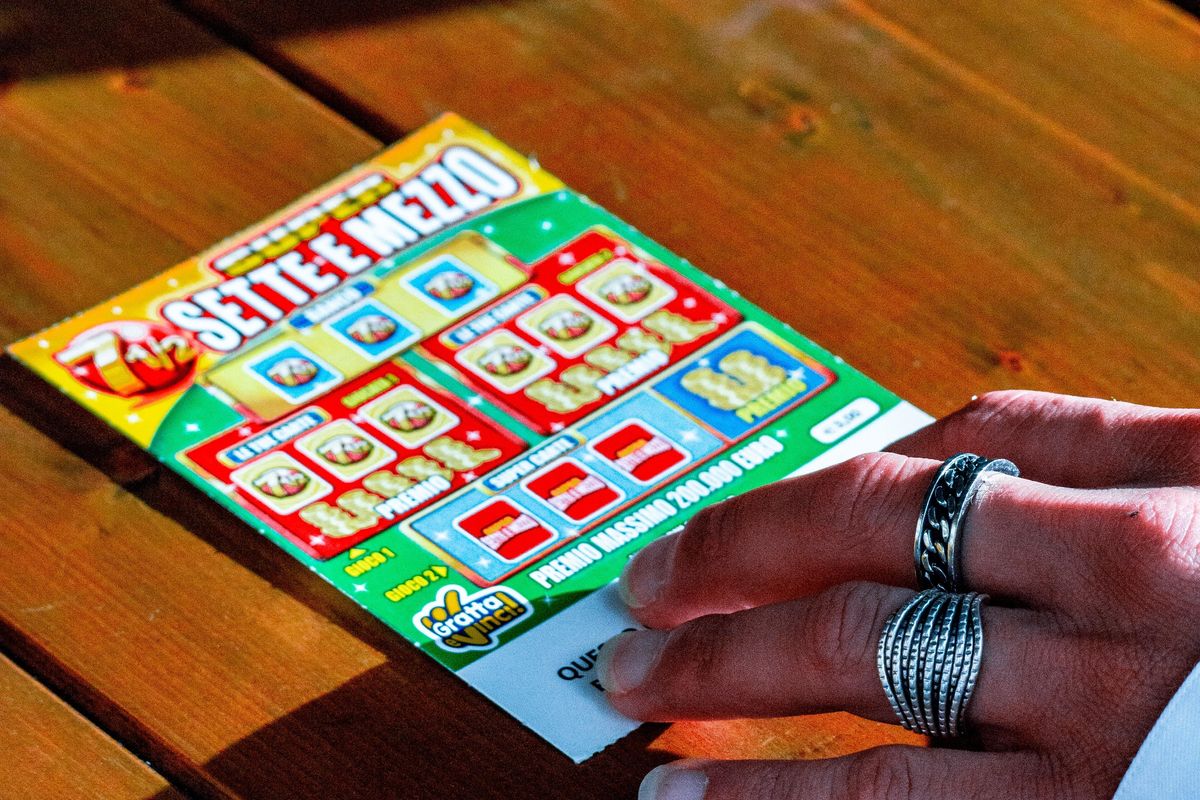 There's something about playing the lottery that makes you feel like "this time I'm going to win," though most people who play regularly rarely win more than a few dollars. It's that hope for more that keeps people coming back. One man in Virginia was thrilled that he won $600 on a scratch-off lottery ticket, but he turned out to be even luckier than he thought. Jose Flores Velasquez went to collect his winnings only to be told there had been a misunderstanding. The lottery winner had actually won $1 million, not the $600 he came to collect.
---
Velasquez went to the Virginia Lottery customer service center in Prince William County where he was informed of his actual payout amount, according to NBC News. The chances of winning a top prize in 20X the Money's lottery draw is 1 in 1,754,400 and Velasquez happened to be the second top prize winner. The prizes for that particular scratch-off can range from $10 to $1 million. Winning the lottery is already exciting, even when it's just an extra $20, but imagine finding out you won hundreds of thousands more than you originally thought. That discovery might be grounds for tears of joy, especially in this economy.
People who win large sums of money in the lottery usually have an option to take a lump sum, one-time payment or have it disbursed over a certain number of years. Velasquez opted for the one-time payment, which totaled $759,878 before taxes, which is still above and beyond the $600 he thought he won. You must be wondering what someone would do with that much extra money and his answer won't disappoint. Velasquez told NBC News he plans "to take care of his family and possibly start his own business."
\u201cImagine thinking you've won $600. How nice! What a treat! ... And then discovering you actually won $1 MILLION!!! \ud83d\ude31\nhttps://t.co/8TlofjLt1s\u201d

— Virginia Lottery (@Virginia Lottery) 1662583774
How the situation played out is like an episode from a sitcom. Man goes to grocery store to grab a few drinks and picks up a $10 scratch-off making him an instant winner … and then there's more. To be in the room when he was given the life-changing news would've have been a wonderful thing to witness.
Had Velasquez taken payments on the money, he would've received it over a 30-year period, which would have totaled a little more than $30,000 a year without taxes. What average American couldn't use an extra $30,000 a year? Weighed against the lump sum alternative, it's safe to say that many would've made the same choice.
Hopefully Velasquez will be able to build a wildly successful business with the money he has won.
As a bonus, the store that sold the winning ticket got a little financial boost from the Virginia Lottery, too. Safeway, the supermarket where the lucky scratch-off player bought his ticket, received a $10,000 bonus from the lottery organization.