Joy
Woman heroically saves her husband's life and gives birth—all in the span of 4 days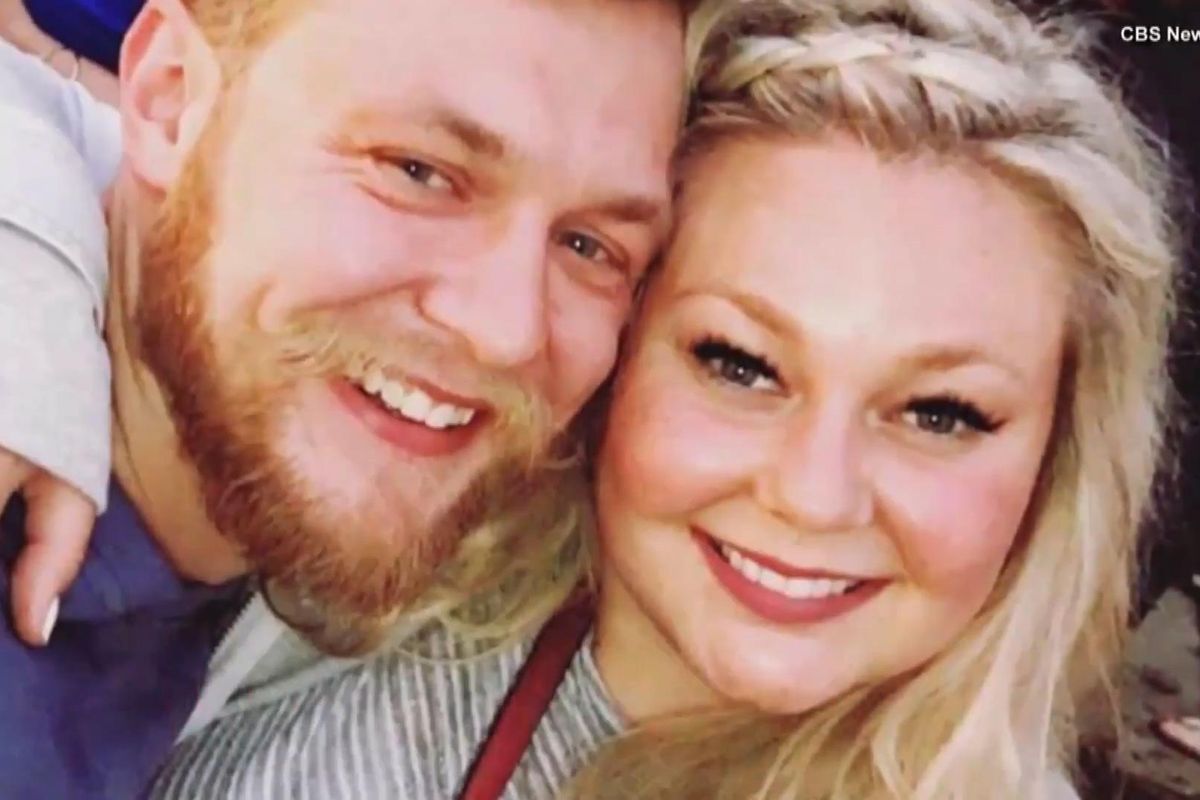 Image pulled from YouTube video.
28-year-old Ashley Goette was just days away from the birth of her first child.
She was at that stage of her pregnancy where everything can seem like a headache. So, when she heard what she thought was her husband Andrew snoring in the early morning hours, it all made sense.
Instead, she realized Andrew wasn't snoring but was actually gasping for breath and wouldn't wake up. In a panic, Goette called 911 and told them what was happening. Time was of the essence and to help give her husband a fighting chance at surviving, the operator talked Goette through performing CPR on her husband while she waited for an ambulance to arrive.
---
Doctors were forced to place Goette's husband in a medically-induced coma while she and her family prepared for the worst on the eve of what was supposed to be the happiest day in their lives.
Thankfully, doctors were able to successfully revive Andrew, who awoke in the hospital confused and scared. But after being brought up to speed, he realized he was also back in the mix in time for one more miracle.
It's nothing short of a miracle,'' he said. "I went from the brink of death to being able to watch the birth of my son. It will be one heck of a story to tell him when he's older."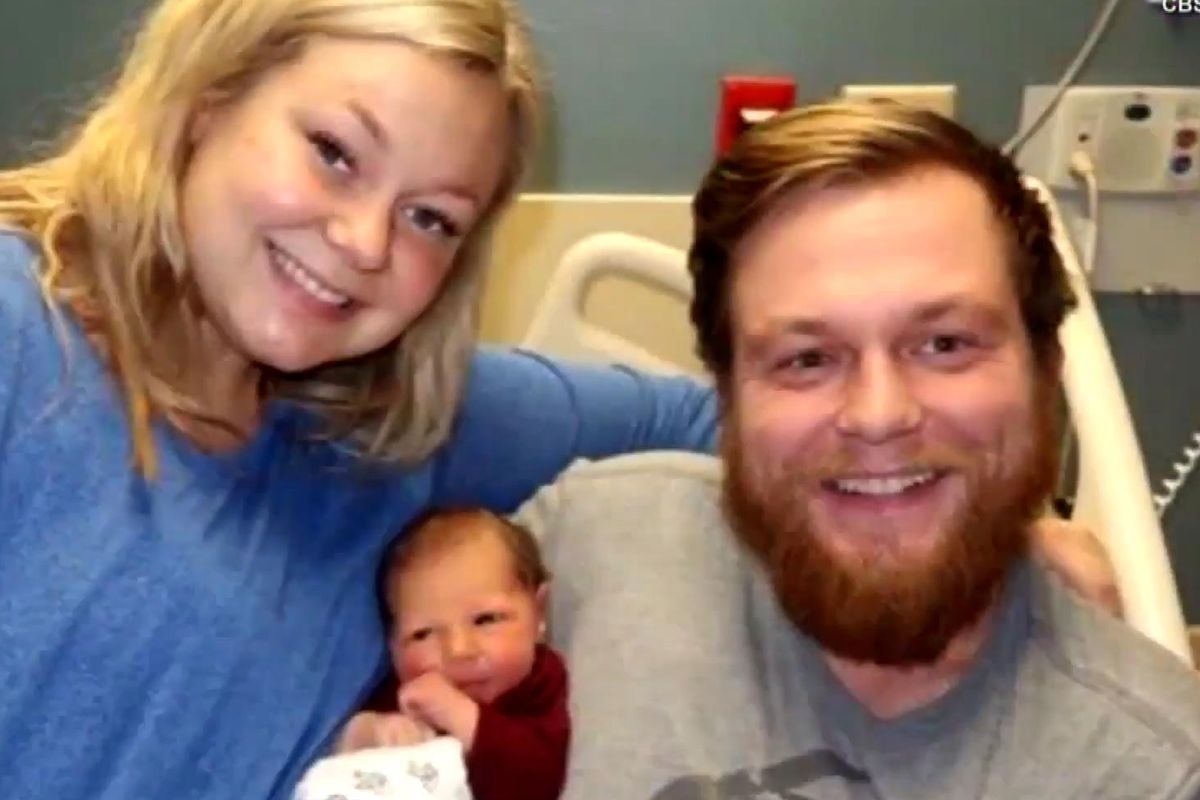 A family made through challenging circumstances.
Image pulled from YouTube video.
Doctors praised Goette for her quick thinking that literally helped save her husband's life until medical professionals arrived.
"Within a four-day span, she saved a life and she brought a new life into the world. That's amazing," said Dr. Alex Teeters, who treated Andrew Goette in the hospital.
However, the couple faced a steep financial climb with Andrew's medical bills and the birth of their baby Lenny all happening in the same week. They set up a GoFundMe campaign for anyone that wanted to help cover their steep medical costs, which raised more than $12,000.
You can watch more about it in the video from the show "Inside Edition" just below:
This article originally appeared on 10.30.18