This Actress Doesn't Believe In 'Post-Racial,' And Here's Why She's Spot-On
When actress Kerry Washington heard people were calling her hit TV show "Scandal" post-racial, her response flawlessly explained why that's not something she's interested in.
10.20.14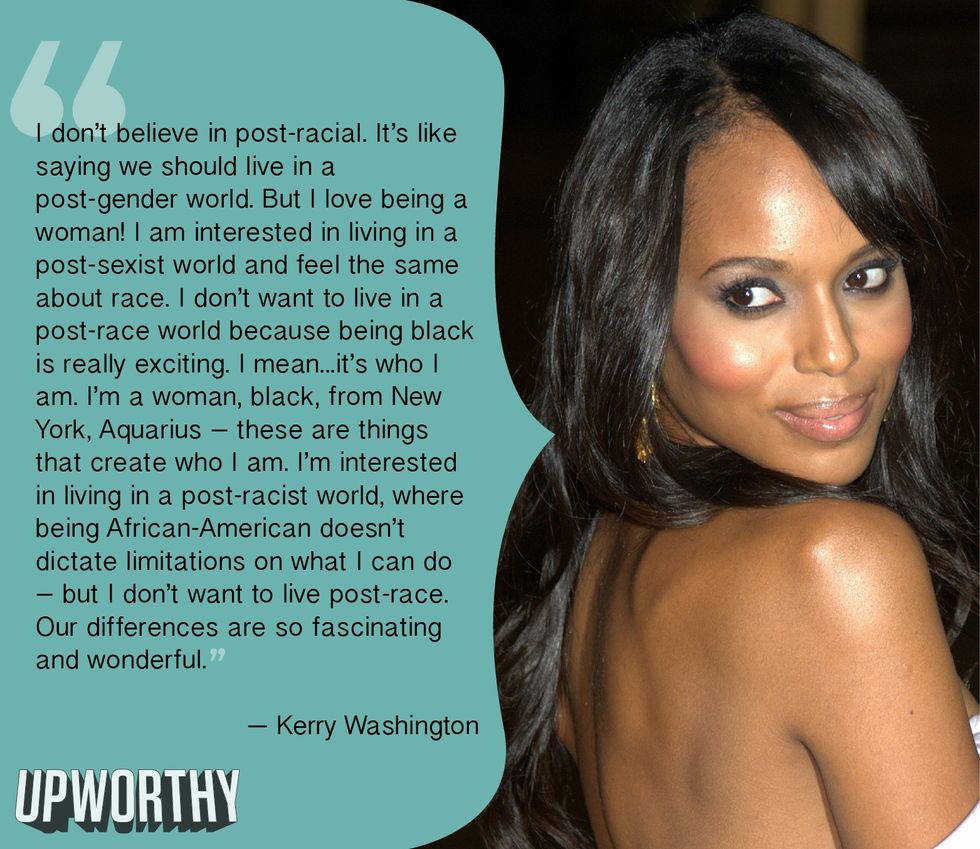 ---

Here's the thing: Seeing things as "post-racial" or attempting to be "colorblind" isn't the way to solve the world's very real problems when it comes to how people of color are treated. If you're interested in continuing this conversation, Mellody Hobson's TED talk "Colorblind or Color Brave?" does a great job of explaining why there's nothing wrong with diversity and is a perfect compliment to Kerry's quote.

More