popular
A therapist is blowing minds by explaining how men can have sex with men and still be straight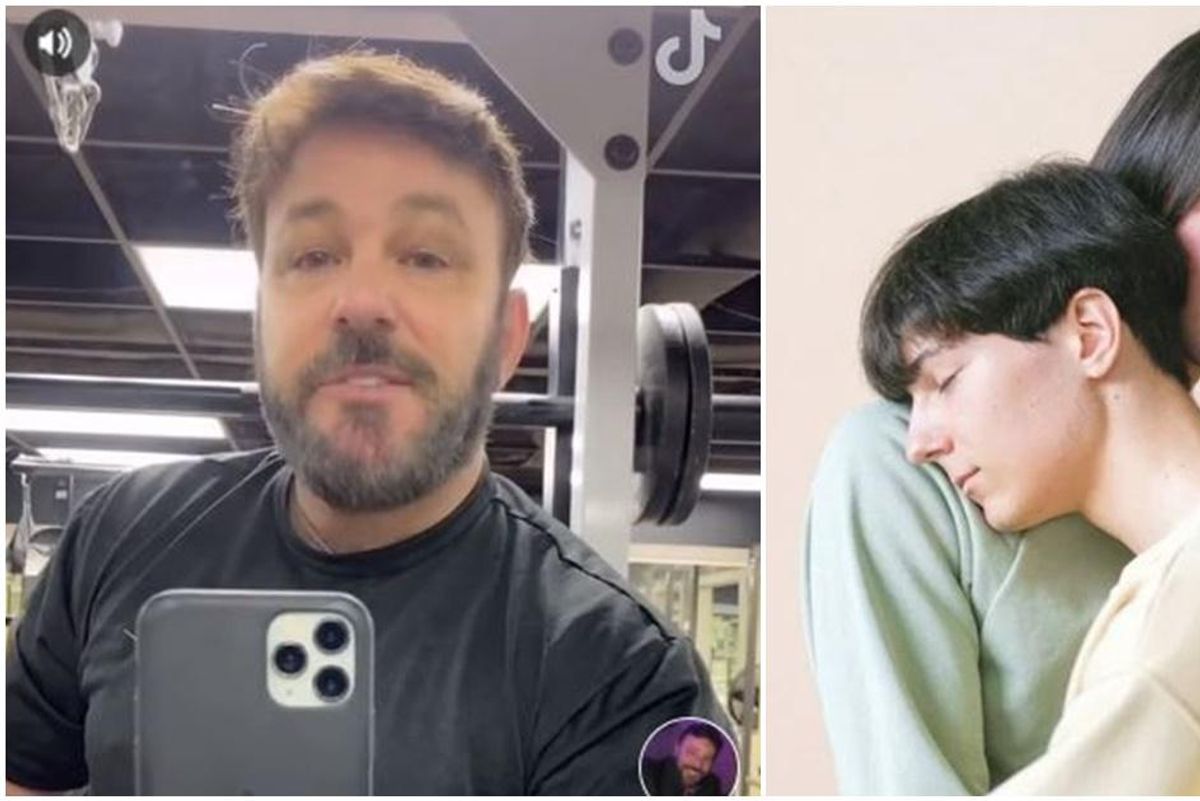 via Pexels and @drjoekort / TikTok
Gay sex and relationships therapist Dr. Joe Kort is causing a stir on TikTok where he explains why straight men who have sex with men can still be considered straight. If a man has sex with a man doesn't it ultimately make him gay or bisexual?

According to Kort, there can be a big chasm between our sexual and romantic orientations.
"Straight men can be attracted to the sex act, but not to the man. Straight men having sex with men doesn't cancel somebody's heterosexuality any more than a straight woman having sex with a woman cancels her [heterosexuality]," he says in the video.
---
Kort says he isn't erasing bisexuality, but that it's an entirely different phenomenon from straight men who have sex with men. Bisexual men are attracted to both men and women romantically, but straight men who have sex with other men, are only into the sex, not the person.

"When straight men have sex with men, it's not a gay thing. It's a guy thing," he explains in a later video.
For the man who has sex with other men and considers himself straight, it's more about getting off than getting close.
The video has had a lot of negative comments, most saying that men who have sex with men are gay or bisexual, case-closed. "Can I eat steak and still be vegan?" one commenter asks.
Many also accused Kort of being mildly homophobic for giving straight men the option to have gay sex without having to confront the notion they may be gay or bisexual.
Kort's videos point out the seldom-discussed idea that sexual and romantic attraction are not the same thing. Then, by adding the twist that someone can be into sex with a certain gender without feeling any romantic pull, makes things even more confusing.
The type of men that Kort describes could be aroused by another man sexually, but wouldn't feel comfortable or have any interest in being emotionally intimate with them. In fact, the emotional intimacy with another man may make them uncomfortable. It's just sex for sex's sake and what's wrong with that?

This same type of man may enjoy fantasizing about gay sex or watching gay pornography while having little interest in actually performing the act in real life.
Kort further explained his thoughts in a subsequent video.
"When I'm talking about straight men who sleep with men, I'm talking about a difference between who you're attracted to and what fantasies you have in your head. You have a sexual orientation and an erotic orientation," he says.
"And the things that are embedded in your erotic orientation that turn you on, that bring you to the finish line, can include other genders. You can imagine yourself being another gender," he continues.
Kort does a great job at explaining the difference between romantic and sexual attraction and that, for some, it spans gender. It may also help some men who are only into guys sexually and are unsure why they have zero romantic interest in someone, feel a little less confused.