The Study That Will Make 'One Million Moms' Cry
The One Million Moms I'm referring to is, of course, the One Million Moms evangelical Christian group that believes LGBTQ characters have no place in the media (or reality). According to this recent study about the representation of minority groups on television by GLAAD, in 2012 there were more LGBTQ characters on television than there have ever been before. Who's your favorite LGBTQ character on television? Tweet me @ryeisenberg and let me know. 
10.16.12
Click "Expand" for the best viewing experience. Read the full study below:
"Glee" might be a terribly written show, but you can't deny it helped make this study look good. Check out these five year trends. 

---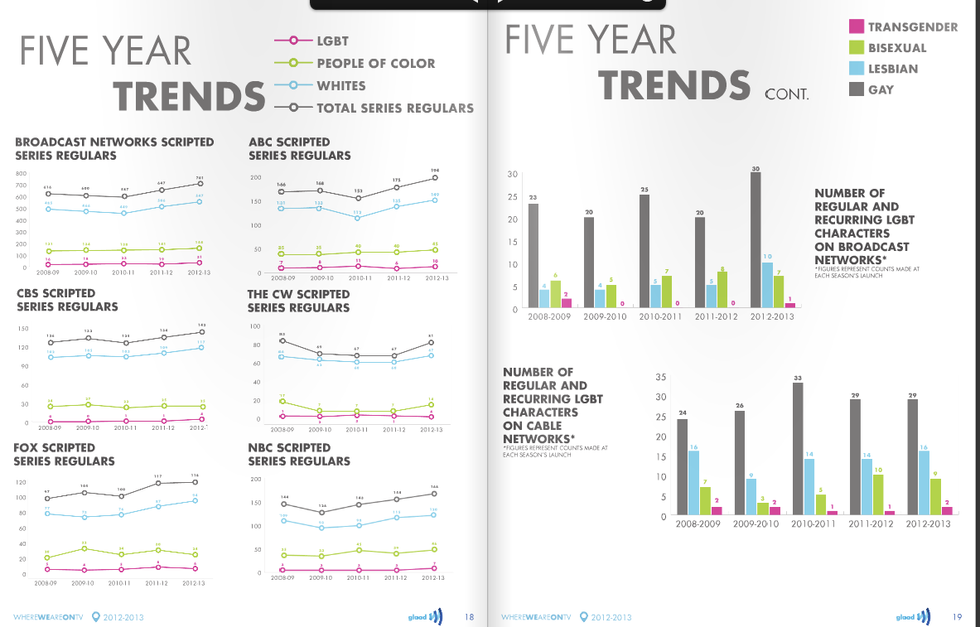 More