The Genius Idea One Pizzeria Owner Had That May Have Encouraged You To Study Harder At School
Ideas like this make me smile — the small things communities can do to add value to their neighborhood are always wonderful to see.
09.17.13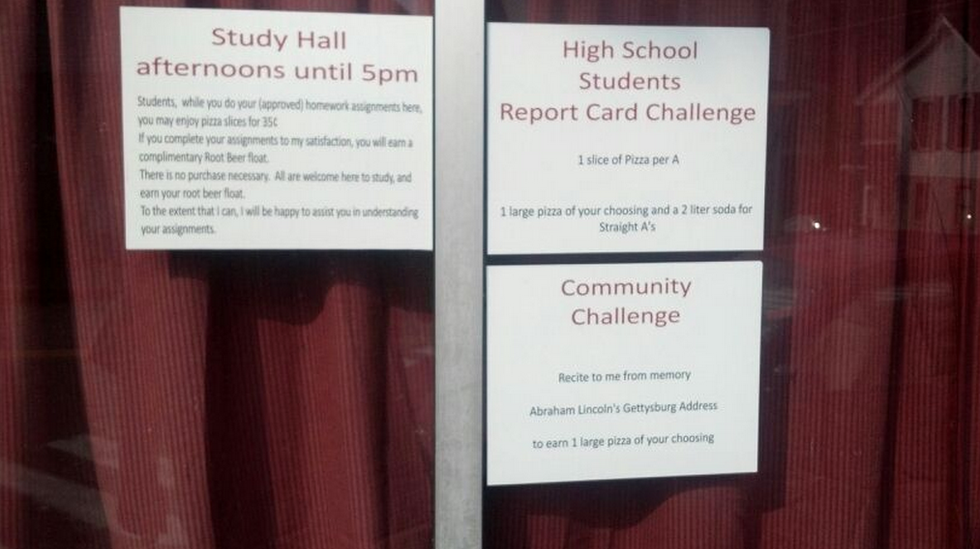 According one Reddit user in the photo's thread, this pizza place is called Greenville House of Pizza in Greenville, N.H. If you're in the area, why not drop by to tell them how awesome they are?
---
Give back to the community love, y'all. <3
More