Heroes
The brave teenager who angered his anti-vaxxer parents by self-vaccinating testified before Congress about his decision.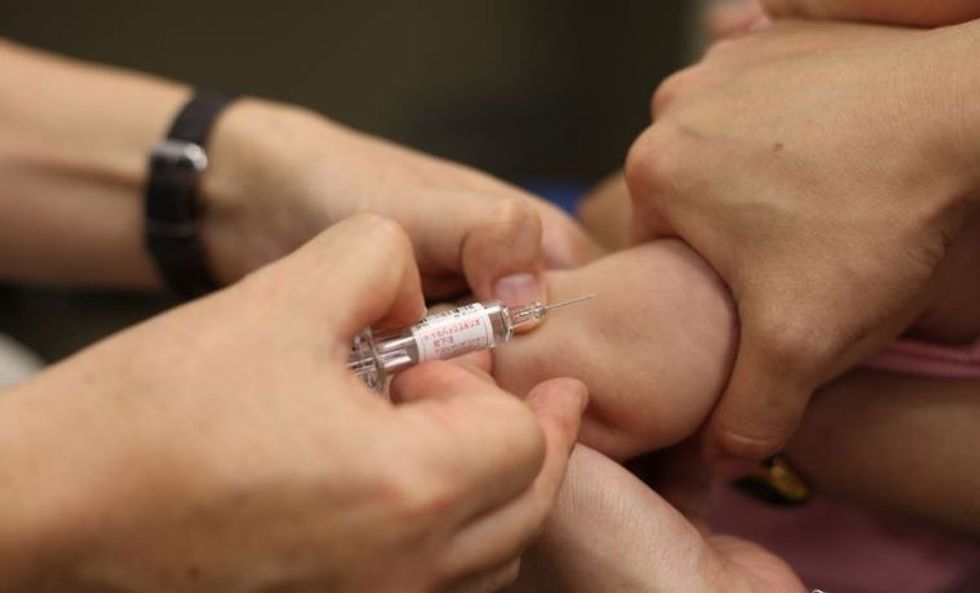 It's extremely difficult to change the minds of people who believe vaccinations cause autism or brain damage because of a psychological concept known as cognitive dissonance.
Cognitive dissonance is the tendency for people to accept facts that fit their existing beliefs and see cause-and-effect that doesn't exist, like the nonexistent link between an MMR shot and signs of autism.
Ethan Lindenberger, an 18-year-old high school senior from Norwalk, Ohio, never received shots for measles, mumps, and rubella (MMR), chickenpox, or even polio, because of his parents views.
---
Realizing that he would never change them, he got vaccinated against their wishes.
His decision first caught the public's attention in November 2018 when he posted about it on Reddit. "My parents are kind of stupid and don't believe in vaccines. Now that I'm 18, where do I go to get vaccinated?" the post was titled.
"As the title explains, my parents think vaccines are some kind of government scheme," he wrote. "It's stupid and I've had countless arguments over the topic. But, because of their beliefs I've never been vaccinated for anything, god knows how I'm still alive."
"But, i'm a senior in high school now with a car, a license, and money of my own," he continued. "I'd assume that I can get them on my own but I've just never had a conversation with anyone about the subject."
Lindenberger's decision was a "slap in the face" to his mother who said she did not immunize him because "it was the best way to protect him and keep him safe," she told Undark.
Ohio high school senior Ethan Lindenberger testified today before Senate health committee that he got vaccinated ov… https://t.co/NQXhEDGqIt

— Mitchell Miller (@Mitchell Miller) 1551806259.0
On Tuesday, March 5, Lindenberger testified before Congress at the Senate Committee on Health, Education, Labor, and Pensions about his decision to self-vaccinate.
"As a child, it intrigued me that people disagreed with my mom about vaccines," Lindenberger told the panel. "My decision to get myself vaccinated was based on the health and safety of myself and other people, so I approached my family physician who encouraged me to get vaccinated," he said.
He also spoke out on why people choose to believe unscientific information. "Many people don't resonate well with data and numbers – they resonate better through stories," he told the panel.
"We see that with the anti-vaccine community. A lot of the foundation they build with parents is on an anecdotal level, sharing stories and experiences," he continued. "That speaks volumes to people because it reaffirms, especially for my mom, that her position is correct."
Lindenberger's brave decision to take his health into his own hands and speak out are important. The more people who understand the psychological mechanisms that lead people to believe dangerous and unscientific information, the less people will fall for conspiracies such as the anti-vaxxer movement.