Culture
Texas teen added a 'Hamilton'-esque rap to Frank Sinatra's 'Fly Me to the Moon'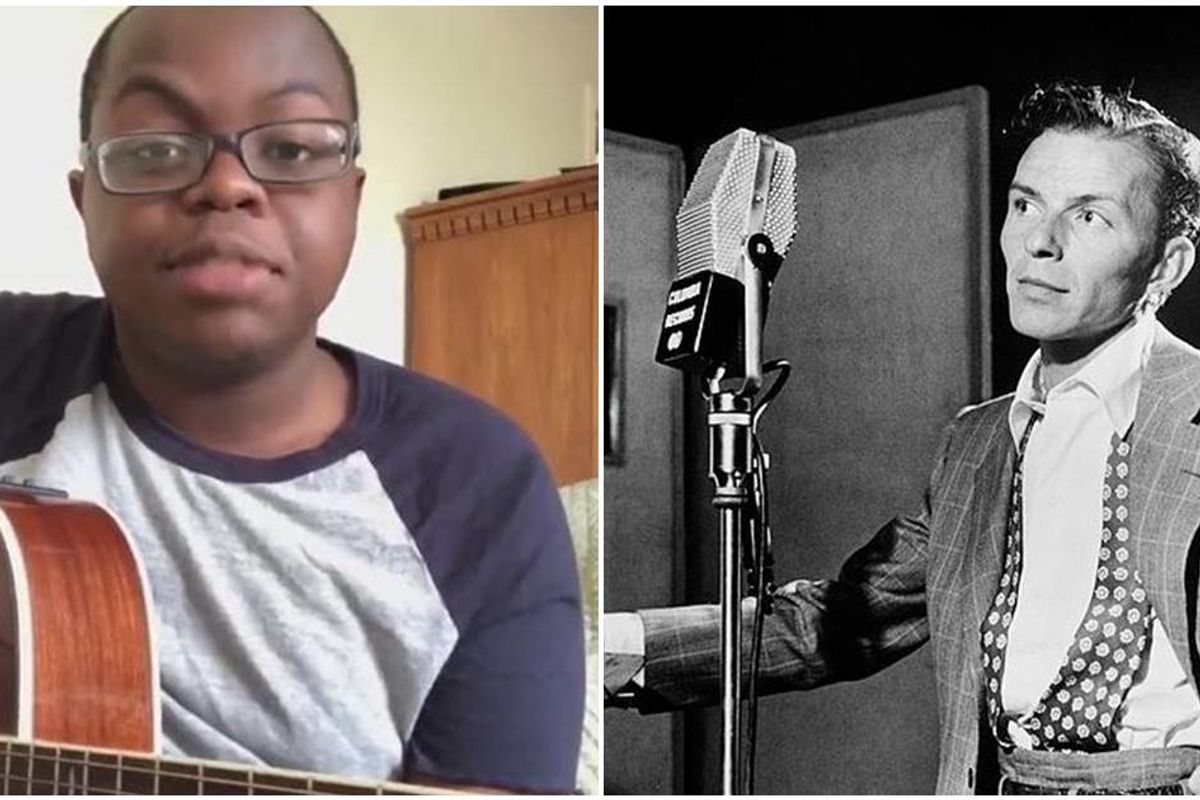 via Wikimedia Commons
David Sikabwe, a student at the University of Texas who performs under the name Going Spaceward, put a modern twist on the Frank Sinatra classic "Fly Me to the Moon" and it's both nerdy and romantic.

Sikabwe added a rap verse to the swinging ditty first popularized by Ol' Blue Eyes in 1964 and, while at first it sounds like an awkward idea, it fits great. A big reason is Sikabwe's smooth cadence that's reminiscent of the rapping in "Hamilton."

---
"Fly Me to the Moon" with an original rap verse www.youtube.com
Sikabwe's lyrics combine a deep knowledge of science with some romantic woo-ing that would have made Sinatra proud.
LYRICS:
They say that every day, the universe expands
and we discover certain things that we don't understand.
Dark matter ain't the only mystery at hand
I'm wondrin' how I got a girl like you to say that I'm her man
It's a statistical anomaly, but girl, you've got me
Gravity is pulling me to your heavenly body
No astronomical phenomenon could ever stop me
You've got a smile that every star in the galaxy copied
The constellations couldn't make as beautiful a pattern
The conversations—every night, I ring you up like Saturn
The telescopes tell us folks that you're the coolest view
A supernova's scootin' over to make room for you
'cause you eclipse every wonder of the cosmos
It's almost unfair to them, but you're the one I want most
It's a miracle that Galileo never found you
If he did, he'd say the universe revolved around you