Courtesy of April McNary
True
April McNary, a teacher at Sunnyslope High School in Phoenix, Arizona, has always believed in the transformative power of reading and writing. The honest conversations that are sparked by this creative work, she says, are some of the most valuable to her.
"Allowing students to wrestle with their thoughts and convictions is something that happens on a regular basis, and it's one of the parts I love most about my career choice," says McNary.
While learning from great written works like Shakespeare is always on the agenda, McNary also makes a point of giving her students space to write and reflect on pressing issues that affect them directly — like gun violence. After the Parkland shooting happened, she gave her students time to do just that, then discuss what they wrote in small groups. Allowing the students space to express their feelings helped everyone feel better and get on with the day.
One area of creative expression McNary felt like she needed to boost in her classroom was poetry.
"Knowing that reading one's own poetry is terrifying for some (and something I still won't assign), I figured something less daunting was to read a poem someone else had written/published," she explains.
But she implemented a twist — students had to choose a poem with which they had some sort of personal connection. Little did she know what incredible moments were about to transpire as a result.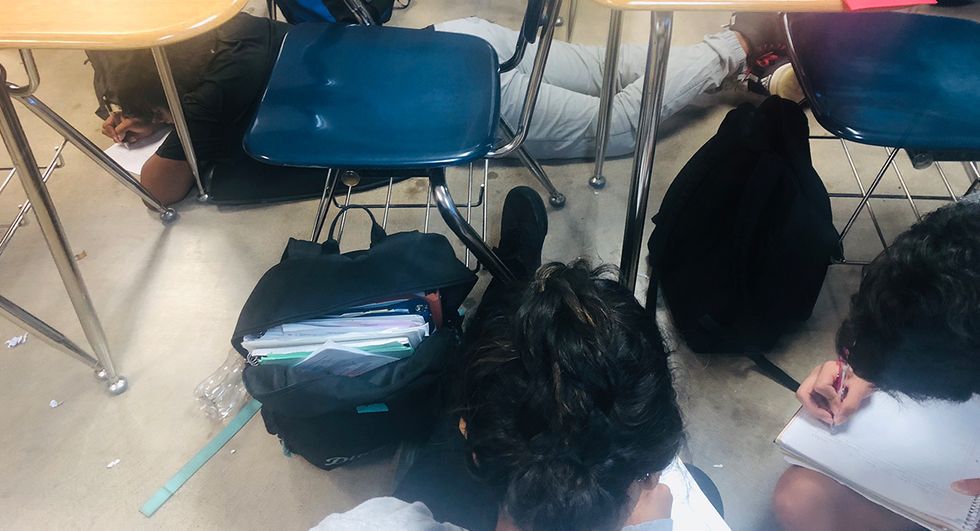 Courtesy of April McNary