Sick Of The Constant Gun Control Talk? Give This Chart 8 Seconds To Change Your Mind.
Every day a nation waits before talking about gun control substantially lowers the likelihood that any progress will be made. Since we couldn't make any sweeping changes after the Gifford shooting, Columbine, Virginia Tech, or Aurora, I suspect the only way forward is through consistent action. No, we can not wait to discuss the politics of a mass shooting. If we do that we substantially lower our chances of doing anything.
12.19.12
This graph shows the spike in the amount of times gun control is discussed after a tragedy. It also shows just how quickly talk of gun control fades in the aftermath. Could this phenomenon account for the lack of gun control legislation over the past 12 years?
---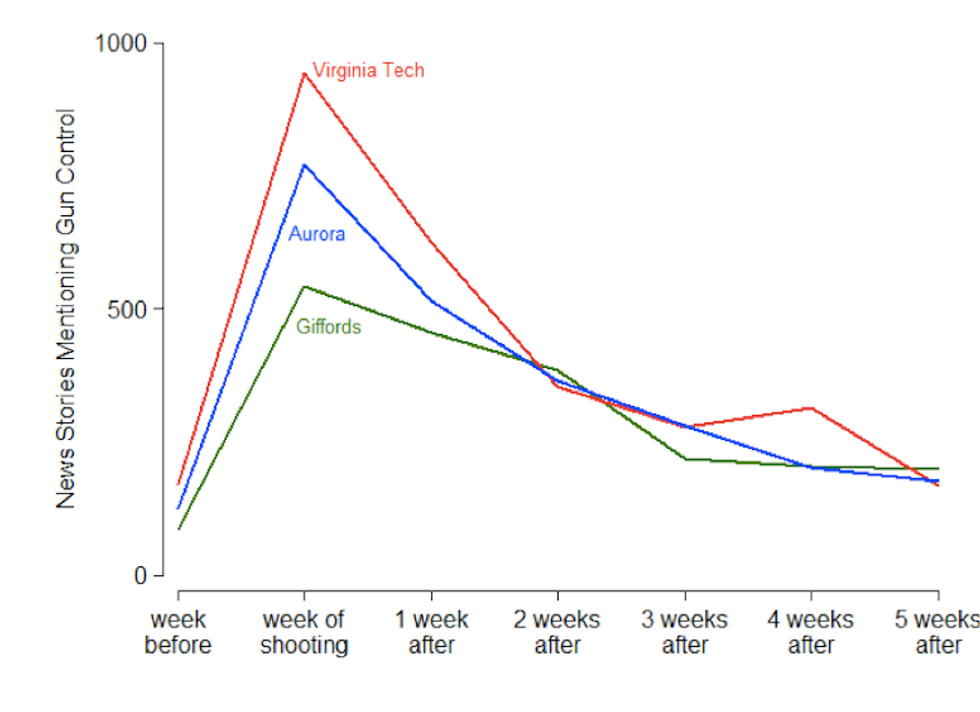 More