She got asked a question that no male coworker of hers got asked. So her response was one-of-a-kind.
After Democrats suffered losses in the 2014 midterm elections, a reporter asked Rep. Nancy Pelosi if she was going to step down from her position as House minority leader. It wasn't an answer about politics. It wasn't an answer that pitted Democrats against Republicans. It took an entirely different turn. I don't think anyone in that press conference was expecting what she had to say. I know I wasn't. But by the end, I was super-glad she said it.
11.14.14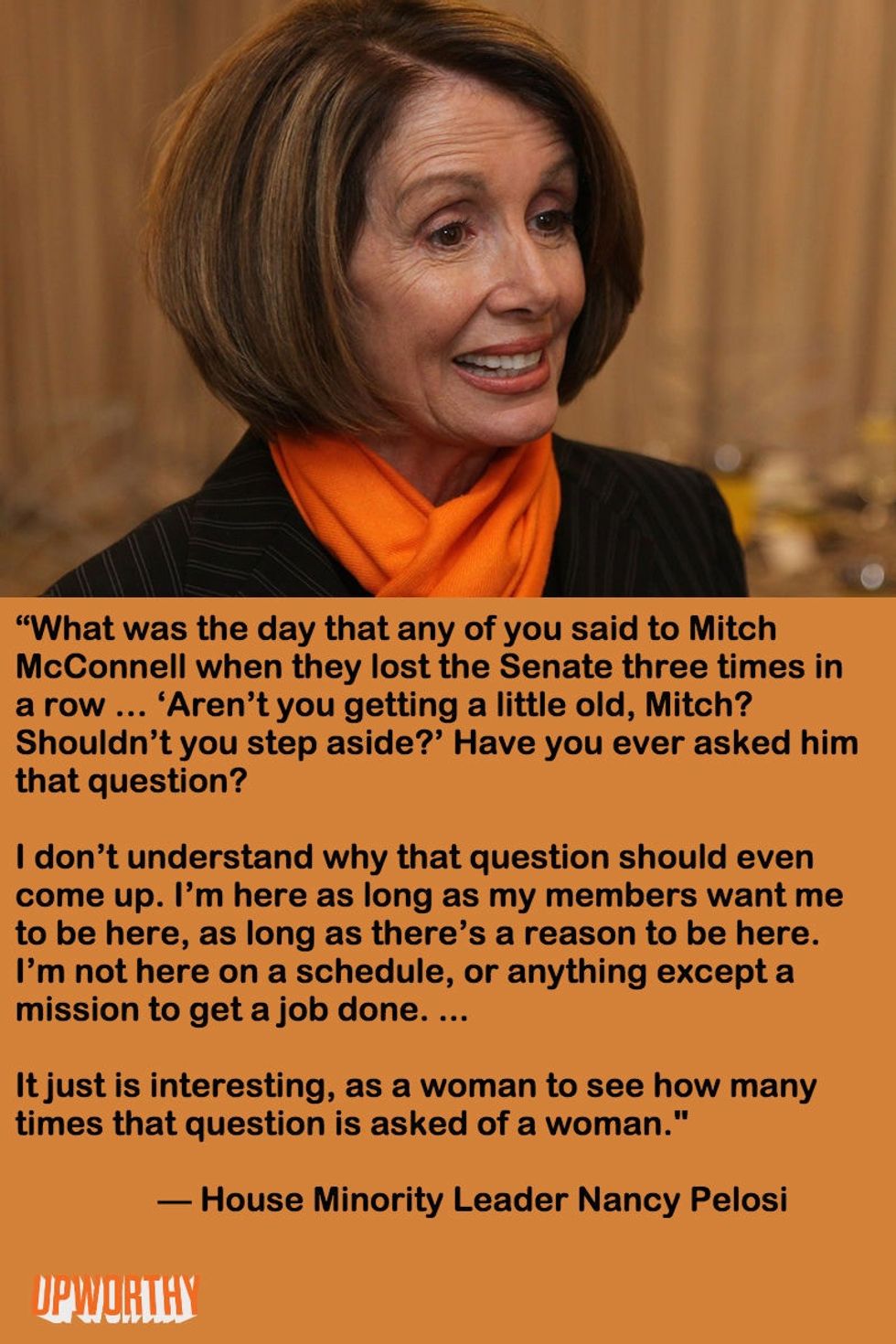 Home. Run.
Watch the original video showing the exchange below.
More