Pop Culture
Watch Jesse Jackson get a bunch of kids to chant a 'I Am Somebody' on 'Sesame Street'
'Sesame Street' is a national treasure.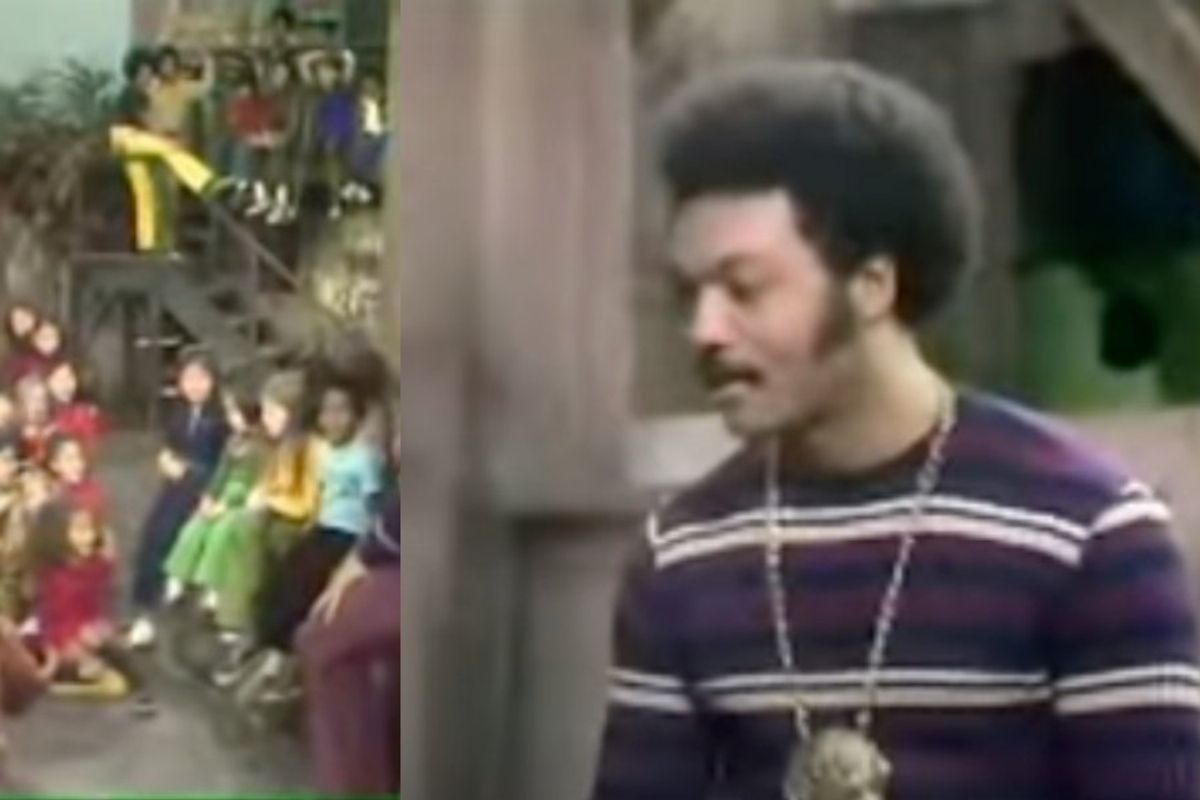 Sesame Street/YouTube
Sesame Street is a national treasure.
I think we can all agree on that.
Sesame Street invented the idea that television could teach children, not just entertain them.

It taught kids letters and numbers and introduced them to talented and famous people, from Savion Glover to Kofi Annan.
---
But the curriculum on the Street was always bigger than counting and Weimaraners. From very early on, its creators showed the world as they dreamed it could be. Black people, white people, and furry blue monsters lived in the same neighborhood. At a time when people with Down Syndrome were regularly institutionalized, Jason Kingsley was a frequent guest. Moms breastfed their babies in public, and all anyone had to say about it was, "That's nice." The whole neighborhood knew enough sign language that they could talk with Linda. They welcomed a new neighbor with a song about how happy they were to have a new friend.
The most important message Sesame Street sent to its millions of young viewers was this: You matter. You are an important person. You are valuable.
In 1971, a young Jesse Jackson stood on the steps of 123 Sesame Street and got a bunch of kids to chant "I Am — Somebody," a poem by civil rights activist Rev. William Holmes Borders Sr.
These kids chant a message that we should give to every kid on earth.
Did I say kid? I mean human.
I may be poor. But I am Somebody!
I may be young. But I am Somebody!
I may make a mistake. But I am Somebody!
I must be respected, protected, never rejected.
I am God's child.
I am Somebody!
So say it loud. And pass it to someone who needs a reminder that they are Somebody.
P.S. Are you dying to learn a thousand wonderful facts about Sesame Street's origin story? I highly recommend "Street Gang: The Complete History of Sesame Street" by Michael Davis. I'll never watch the show the same way again.
This article originally appeared on 04.27.15