Most Shared
Samuel L. Jackson doesn't care if Trump supporters boycott his films: 'I already cashed that check.'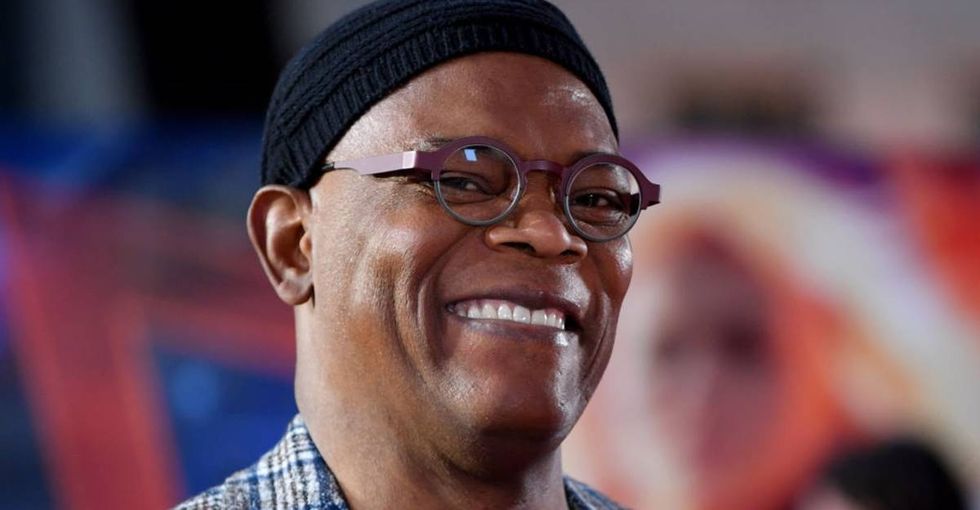 Having starred in multiple mega film franchises, "Star Wars," Marvel's "The Avengers," and Disney's "The Incredibles," Samuel L. Jackson is without a doubt the highest grossing film actor of all time and, at 70, he's showing signs of stopping.
His recent hits, "Glass" and "Captain Marvel" have already given him more weeks at number one than any other working actor in 2019.
In his fourth decade of success, the outspoken star isn't worried that his vocal opposition to president Trump will hurt him at the box office. He's had no problem speaking out against the president on Twitter.
---
Why is that Hemorrhoid threatening to shut down the Government over a Wall budget? What happened to "and Mexico is… https://t.co/ac1myOSY13

— Samuel L. Jackson (@Samuel L. Jackson) 1543261716.0
Hahahahahahahaha Hahahahahaha,ah ah ah....hahahahahahahaha, some Muthafukka tried it,ahhhhahahahaha https://t.co/qCgAR4VYKH

— Samuel L. Jackson (@Samuel L. Jackson) 1543373979.0
A Wall of Lies!!! https://t.co/8KaZkMVdDf

— Samuel L. Jackson (@Samuel L. Jackson) 1547423434.0
"Maybe he did, maybe he didn't", hahahahaha, as likely as, maybe you're full of shit, prolly you are! What an Erect… https://t.co/ukxWTdv4Kf

— Samuel L. Jackson (@Samuel L. Jackson) 1542751922.0
I guess that Busted Condom passing as POTUS forgot to pack any thoughts & prayers for California for that trip to P… https://t.co/NrfMds3sz5

— Samuel L. Jackson (@Samuel L. Jackson) 1541872399.0
In a recent interview with Esquire, he said it's his responsibility as a celebrity to speak out, but he'd do so even if he wasn't.
This motherfucker is like ruining the planet and all kinds of other crazy shit. And the people think that's okay. It's not fucking okay. And if you're not saying anything, then you're complicit. And I wouldn't give a fuck if I was a garbageman and I had a Twitter account. I'd tweet that shit out. I'm not thinking about who I am and what my job is when I do that shit.
And for those who threaten to boycott his films for his views, he could care less.
I already cashed that check. Fuck you. Burn up my videotapes. I don't give a fuck. "You're an actor. Stick to acting." "No, motherfucker. I'm a human being that feels a certain way." And some of this shit does affect me, because if we don't have health care, shit, and my relatives get sick, they're going to call my rich ass. I want them to have health care. I want them to be able to take care of themselves. This is how I feel. And I count to one hundred some days before I hit "send," because I know how that shit is.
Jackson has been politically active his entire adult life.
Back in the 1969 he was expelled from Morehouse University for locking board members in a building for two days to protest the school's curriculum. Among those he held hostage was Martin Luther King, Sr.
Later that year, Jackson got involved with the Black Panthers and helped the group acquire guns to protect themselves in the event of a race war. But after the FBI visited his his mother and said he would die if he remained part of the movement, Jackson fled the city and moved to Los Angeles.
So even though Jackson has become a massive success, he hasn't forgot his past. "I'm the same cat," he told Esquire. "I still got my politics. I still have my anger."