Democracy
Americans' push to help Afghan refugees is refreshing. Let's apply that energy to all refugees.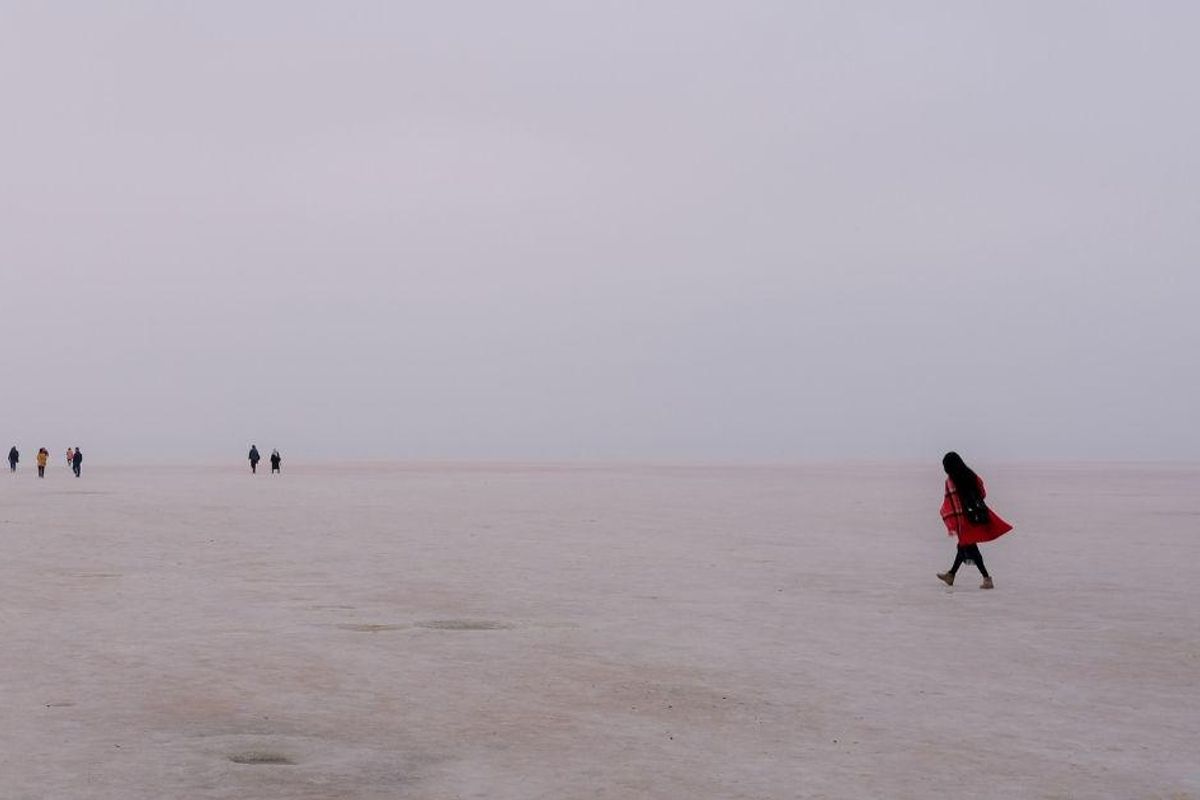 Canva
When a spotlight is shone on a tragedy, it's natural for people of goodwill to respond. Images and individual stories in the media are powerful reminders that our humanity connects us all, prompting our desire to save our fellow human beings from suffering to well up within us.

That impulse has led to a widespread outcry to help Afghan refugees fleeing the Taliban after U.S. forces started pulling out of the country. The sudden wave of proactive compassion is heartening. The calls to raise the refugee ceiling, the people offering to open their homes, the donations to support evacuation and resettlement efforts—all of it is great, truly.
It's also what we should have been doing for the millions of refugees already awaiting resettlement before two weeks ago.
---
Refugees needing a safe haven isn't new. It's not even new for Afghanistan. As Chiara Trincia, Associate Director of Public Affairs at the International Rescue Mission says, "The scenes from Kabul in recent days have shocked the world, and rightly so. But even before the latest dramatic developments in Afghanistan, Afghan refugees constitute the second-largest and one of the most protracted refugee populations in the world, with millions more internally-displaced."
Trincia says that half the population of Afghanistan is in urgent need of humanitarian assistance due to forty years of conflict, natural disasters, poverty, and now COVID-19. However, she adds, "While recent efforts to evacuate Afghans affiliated with the US mission are both laudable and necessary, these will benefit less than 1% of Afghans."
Afghan refugees need help. So do millions of other refugees. And if you think the U.S. is already doing a lot, we're not. At least, not compared to what we can and should be doing. If Turkey—a country with 1/27th of our GDP —can host 4 million refugees in the past 10 years (by far the most of any country) we can definitely offer more here.
According to the United Nations High Commissioner on Refugees (UNHCR) , there are currently more than 20 million refugees in the world. Some are languishing in refugee camps. Some are stuck in limbo in stopover countries , waiting for the opportunity to be resettled. Nearly 90 percent are being hosted in developing nations that were already overstretched before their arrival. More than half of them are younger than 18.

The pandemic, of course, has made resettlement more complicated. Last year, fewer than 35,000 refugees out of 20.7 million were resettled as countries shut down.
But even prior to the pandemic, the U.S. was sadly failing on this front, as our refugee resettlement numbers were drastically slashed to historic lows during the Trump administration and our resettlement infrastructure was nearly demolished .
Obviously, we can't resettle all 20 million of the world's refugees. But we can certainly do a lot more than we have been doing, and we should—not just because it's the right thing to do from a humanitarian standpoint, but because welcoming refugees is good for our country.
Let me say that again, loud and clear. Refugees are good for our country. That's not an opinion, but a fact based on the evidence.
"When given the rare opportunity to resettle somewhere like the United States, refugees thrive and contribute to the fabric of our communities—as they have for decades," says Trincia. Study after study has shown this. Those of us who know refugees firsthand know this. And it's simply common sense when you stop to think about it for five seconds.
Imagine you're someone fleeing oppression in a war-torn country and a nation opens its doors to you. How are you going to feel? Grateful, of course—but also loyal to the country that offered you safety and opportunity.
In a letter to top U.S. officials and the United Nations , former Secretary of State Condoleezza Rice and former national security adviser H.R. McMaster expressed concern that orphans left in Afghanistan are vulnerable to radicalization by the Taliban, posing a potential national security threat.
"We are extremely concerned that a lack of action on this matter could result in a new generation of individuals committed to waging war against the United States," they wrote, pointing out that there are families in the U.S., Canada, and Europe who are eager to adopt these kids, potentially saving both them and the U.S. from extremist conflict.
Do we bring them here, or leave them in the hands of extremists, either to be targets of violence or radicalized themselves? It's not a hard choice.
What about the cost, though? Not an issue in the long term, as analysts have found that refugees actually have a net positive impact on the economy . Refugees are more likely to start businesses than native-born citizens or even other immigrants, so even though there's an initial upfront cost to resettle them, it's an investment that gets repaid and then some.
What about safety? Also not an issue. The vetting process for refugees (which you can see here ) is the most stringent of any category of people to enter the United States. Tourists pose a greater threat than refugees. Refugees are the people fleeing terrorism and violence, not bringing it.
And again, by not resettling as many people as we can, we leave many suffering people vulnerable to extremists who would use our stinginess as a tool for anti-American radicalization. That's especially true in nations where we have inserted ourselves into conflict, helping to create some of the mess people are running from.
As far as I can see, there's no measurable downside to resettling as many refugees as we can get through the system. It's both the humanitarian and American thing to do. As a nation of immigrants founded by people fleeing persecution, it's in our DNA to open our doors to those needing refuge.
"Resettlement is both life-saving and life-changing," says Trincia. "Now more than ever, countries like the United States and its allies must up their resettlement commitments—to provide safe haven not just to Afghan refugees in urgent need, but also to the millions displaced around the world."

Click here to sign the IRC petition imploring the Biden administration to increase refugee admissions into the U.S. To learn more about the refugee situation around the world and see how else you can help, visit the IRC at rescue.org or the UN Refugee Agency at unhcr.org .