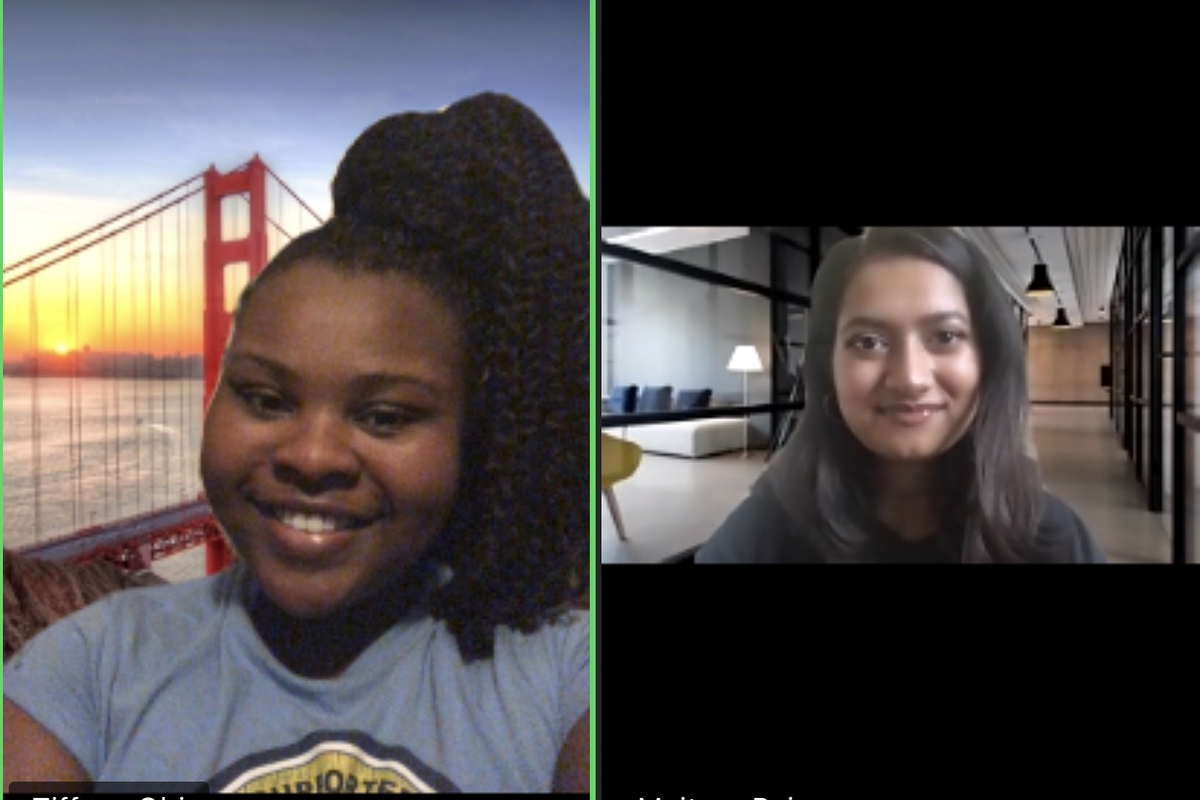 Courtesy of Tiffany Obi
True
With the COVID-19 pandemic upending her community, Brooklyn-based singer Tiffany Obi turned to healing those who had lost loved ones the way she knew best — through music.
Obi quickly ran into one glaring issue as she began performing solo at memorials. Many of the venues where she performed didn't have the proper equipment for her to play a recorded song to accompany her singing. Often called on to perform the day before a service, Obi couldn't find any pianists to play with her on such short notice.
As she looked at the empty piano at a recent performance, Obi's had a revelation.
"Music just makes everything better," Obi said. "If there was an app to bring musicians together on short notice, we could bring so much joy to the people at those memorials."
Using the coding skills she gained at Pursuit — a rigorous, four-year intensive program that trains adults from underserved backgrounds and no prior experience in programming — Obi turned this market gap into the very first app she created.
She worked alongside four other Pursuit Fellows to build In Tune, an app that connects musicians in close proximity to foster opportunities for collaboration.
When she learned about and applied to Pursuit, Obi was eager to be a part of Pursuit's vision to empower their Fellows to build successful careers in tech. Pursuit's Fellows are representative of the community they want to build: 50% women, 70% Black or Latinx, 40% immigrant, 60% non-Bachelor's degree holders, and more than 50% are public assistance recipients.
---
"Technology is the future and I knew Pursuit would give me access to the future I want to build for myself," Obi said. "It's obvious that minority students from diverse and nontraditional backgrounds don't have access to all of the knowledge that's out there and Pursuit is putting it right into our laps."
Putting that knowledge into action, In Tune took the Audience Choice Award at Pursuit's virtual Technical Showcase — a competition that gives Fellows the chance to demo their apps and get feedback from engineers in the industry.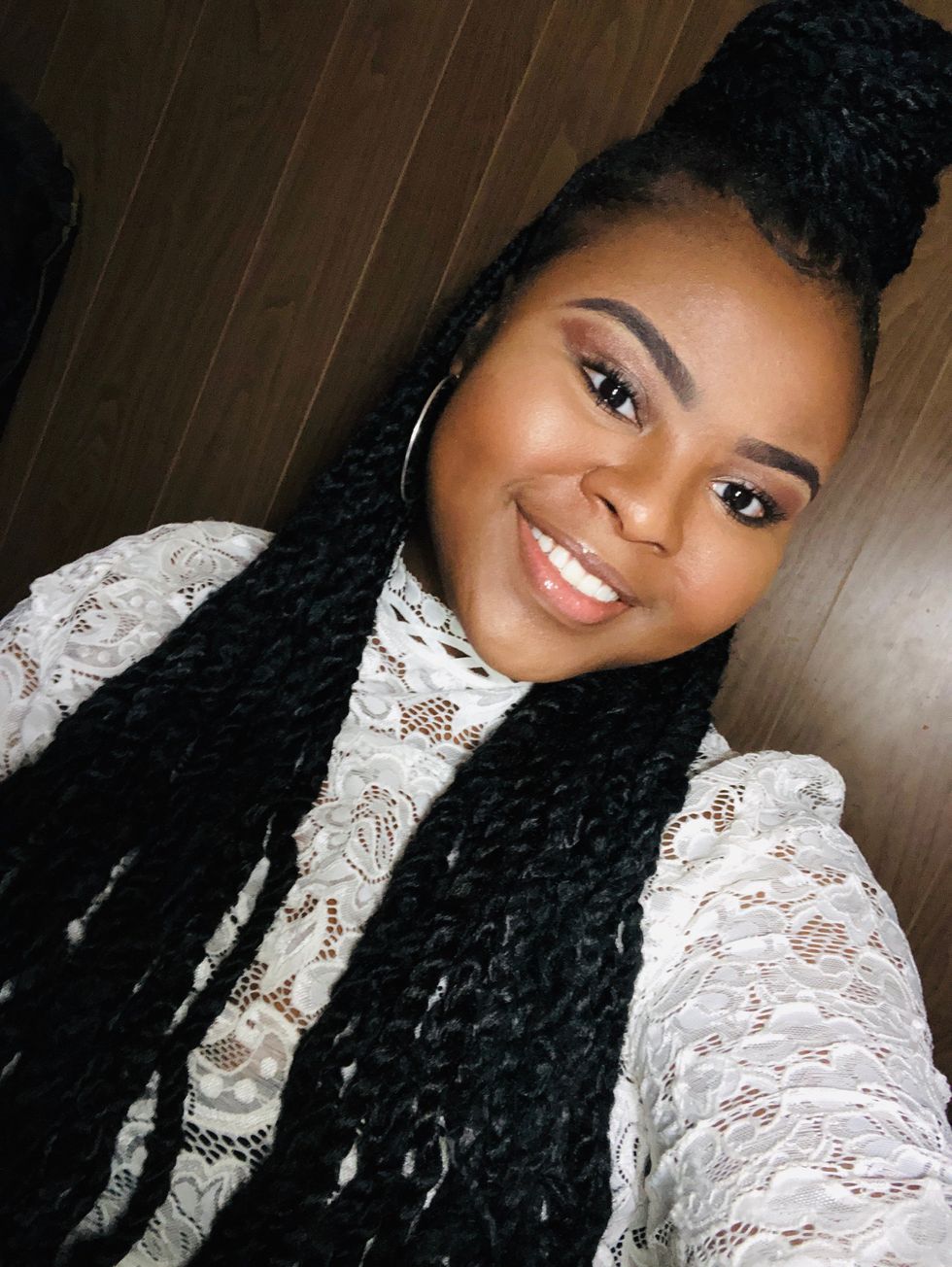 Courtesy of Tiffany Obi
More than one hundred viewers tuned in and voted for their favorite app. Fellows also received feedback in real-time from a panel of judges.
"Winning the showcase was icing on the cake because we stayed true," Obi said. "We knew our 'why' and believed in it. When we were all working together in the code and fixing it, sometimes 12 hours would go by before we even took a break."
While none of those Fellows had any prior experience developing an app, the group received mentorship from Manish Singh, an iOS developer at Capital One, to help bring their vision to life in just six weeks.

Singh joined four other associates from Capital One to comprise roughly half of the mentors to Pursuit's current class of Fellows. Capital One has partnered with Pursuit since 2014. This year, the company's associates made up the entirety of the judging panel at the Technical Showcase.
Mentors from Capital One like Singh or Adrian Bolinger, a software engineer who has volunteered with Pursuit, are eager to contribute to the organization's vision to create a thriving and inclusive tech industry.
"Capital One is doing something that is going to have a long lasting impact — it's not going to be ephemeral or go away," says Adrian Bolinger, a software engineer at Capital One who volunteers with Pursuit. "Pursuit Fellows walk away from this experience with something that nobody can ever take away from them."
Obi saw this mentorship from Capital One engineers as an invaluable part of In Tune's development.
"It meant everything to have Manish take a look at what we were building and show us the next steps he would take," Obi said. "As I was coding I would talk him through every part of the process in the simplest of terms, as if I was explaining my steps to a rubber ducky."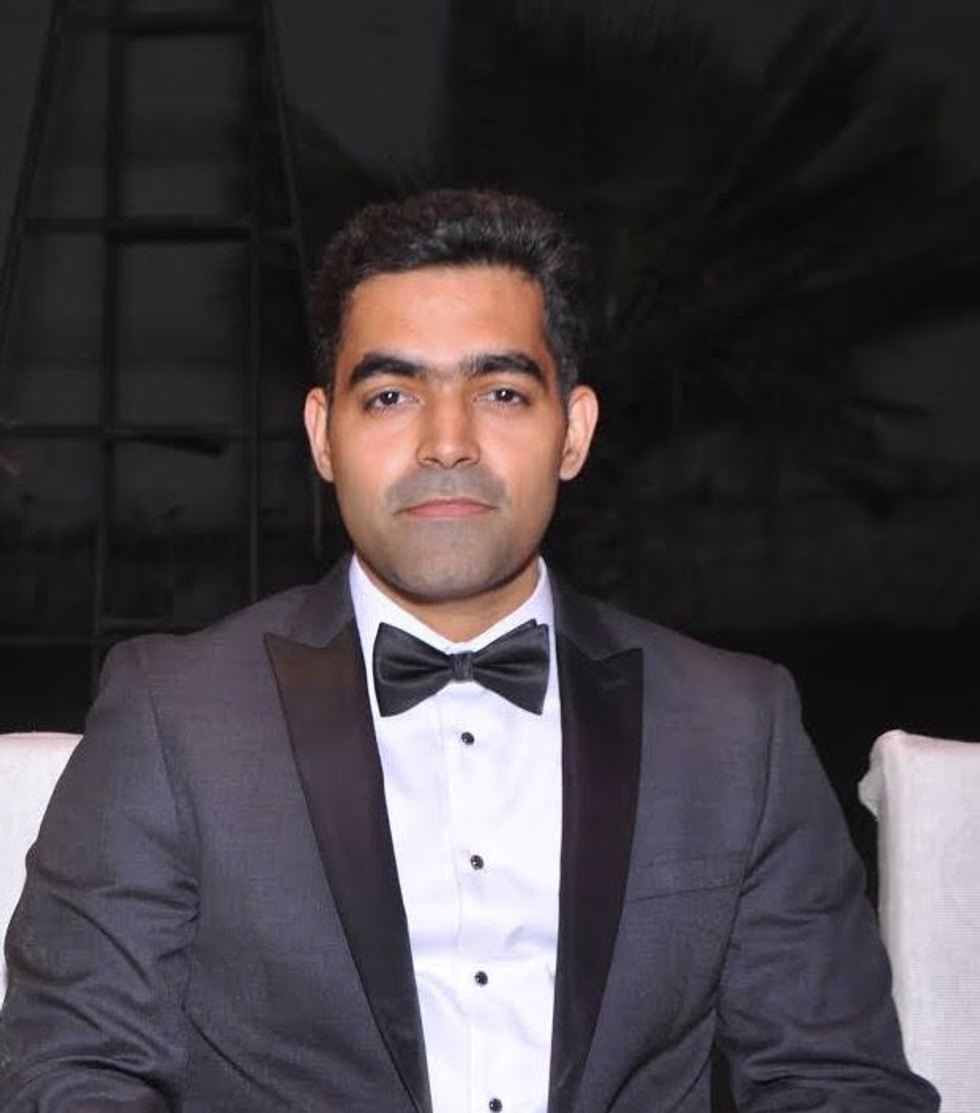 Courtesy of Manish Singh
Singh knew he was mentoring a truly special group when he first met them and learned of their diverse backgrounds.

While his formal mentorship to this group of Fellows concluded after the technical showcase, Alex Paul, lead iOS instructor at Pursuit, says that Singh is continuing to help Obi and her teammates launch the app publicly.
Paul sees mentorships from Capital One engineers as an instrumental resource to the success of Pursuit's Fellows.
"Students from underrepresented backgrounds often don't always have a sibling or friend that studied coding and can teach them, especially if they're the first one to go to college in their family," Paul said.
In addition to helping launch careers in tech, Paul says that mentors from Capital One will be pivotal in helping Fellows advance their careers.
"What happens now is that people like Tiffany will give back to Fellows," Paul said. "Pursuit is founded on this cycle of giving."
Obi says she is committed to ensuring that future Fellows benefit from the same mentorship she did.
"It means everything to be a part of the set of people that are breaking down barriers in tech," Obi said. "I want to be a leader for future generations who may want to follow in my footsteps. Even now, I sometimes sit my nephew next to me while I code so that when he's introduced to it down the road he can fly through the process."