popular
Heavy metal band accused of being 'satanic' says pop music promotes a 'way worse lifestyle'
"At least with most gothic or hard rock music, it's about feeling good about yourself."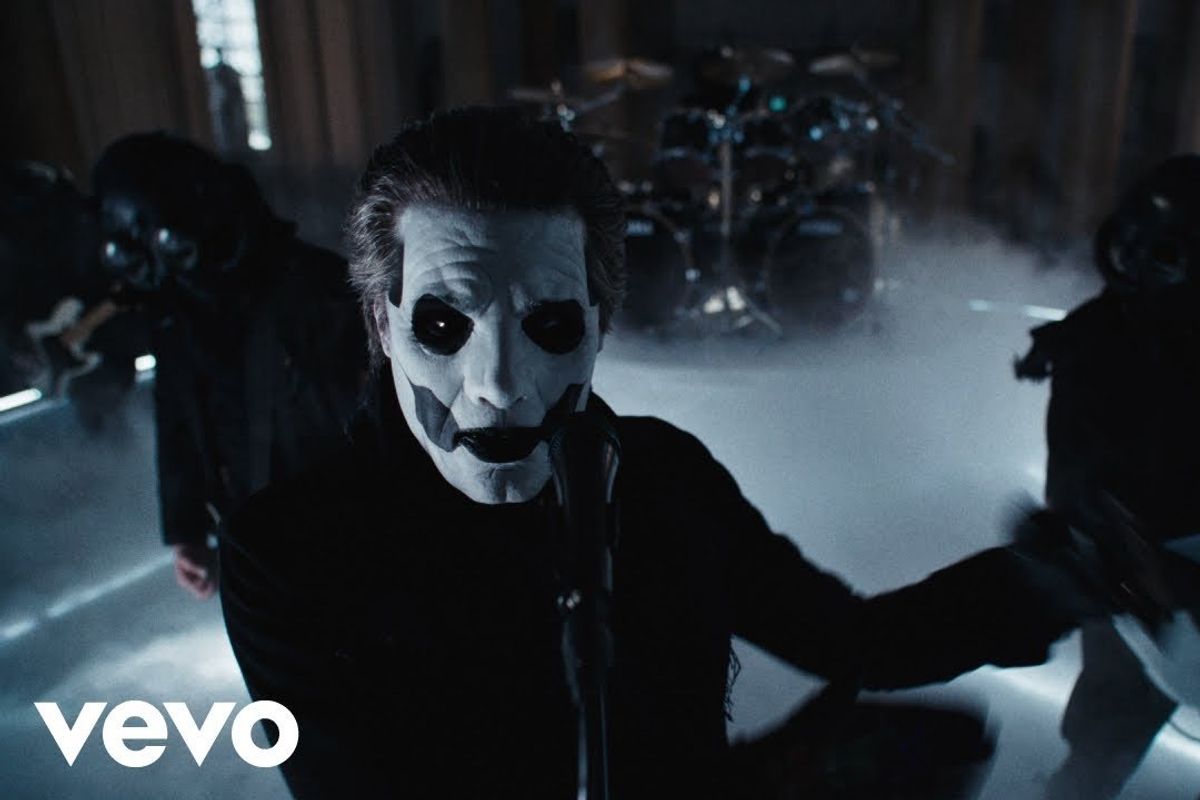 Rock music tends to ignite fears among religious conservatives regardless of genre, but heavy metal strikes a particular chord. Since the days of Black Sabbath, metal has been labeled as an evil force and perpetrator of violence.
But ask Tobias Forge, frontman of Grammy winning Swedish metal band Ghost, and he'll tell you that metal bands are far from the dark cults some would make them out to be.
---
Known for highly theatrical performances where Forge takes on the persona of either a "demonic anti-pope" named Papa Emeritus or a "Sith-like" Cardinal to perform songs with religious undertones like "Mary on a Cross" with other member of the groups, aka "Nameless Ghouls," Ghost has racked up some hardcore fans, along with equally hardcore protestors.
Back in 2018, one protest made national headlines, after a pastor from Midland, Texas stated "I think they really do worship the devil," and expressed concern for an upcoming Ghost concert happening in his community, fearing the "spiritual influences" the band would bring to the area.
In an exclusive interview with Yahoo Entertainment, however, Forge attested that taking any of the stylistic choices made for Ghost as literal would be missing the band's actual messaging.
"It's not about God at all," he told
Yahoo
. "It's about
man
, mankind. I use language and analogy to make it seem that it is about other things, but the songs are usually…about very real things."
This sentiment harkens back to another incident not very long ago involving Sam Smith and Kim Petras during their Grammy Award performance of "Unholy." Where in previous interviews it was explained that satanic imagery was incorporated to help illustrate how people in the LGBTQ community often feel "unwanted" in religion, many simply labeled it as "devil worship."
So too in the case of Ghost, certain viewers are triggered and therefore can't interpret what they are seeing as metaphor, and instead think they are actually being coerced to join the dark side.
However, as Forge argues, "there are other music styles that promote a way worse lifestyle," citing pop music as a major offender.
"[Pop] music styles that promote a way of living that their fans will never have — when music is all about 'making it' and wearing 'bling-bling' and 'all them b**ches,' and the idea that without that stuff you're nothing — that is a bad influence for your fans," he said.
"At least with most gothic or hard rock music, it's about feeling good about yourself."
What's more, Forge shared that while, yes, rock fans have caused harm in the past, he speculated that it had more to do with where they were at in their lives, and not the music itself. In fact, "it might have even been the music that made them live so long, that kept them going," he said.
Indeed, Forge's opinions have some scientific backing.
Research has shown that listening to intense music does not contribute to aggressive tendencies. On the contrary, it has positive psychological benefits for those that do enjoy listening to it. According to Psych Central, metal can even improve symptoms of stress and depression, and those that listen to it regularly have higher logic based cognitive function and scientific thinking skills.
All in all, those sound like pretty un-evil side effects.
Metal music has always been a champion for misunderstood outcasts. Sure, it might not be for everyone, but it really does promote messages of acceptance and the freedom of creative expression. For some people, it's the perfect antidote for life's ailments. And that's what many metal creators wish others understood.
As Forge put it, despite the reputation, "actually what we're really trying to do is make people happy and make people feel good about themselves when they come to our show and have a good time."