popular
Woman gets dragged for calling plus-sized mannequin 'gargantuan.' Even Jameela Jamil jumped in.
This woman wrote a whole article about how a MANNEQUIN was 'unhealthy.' 😭😂😅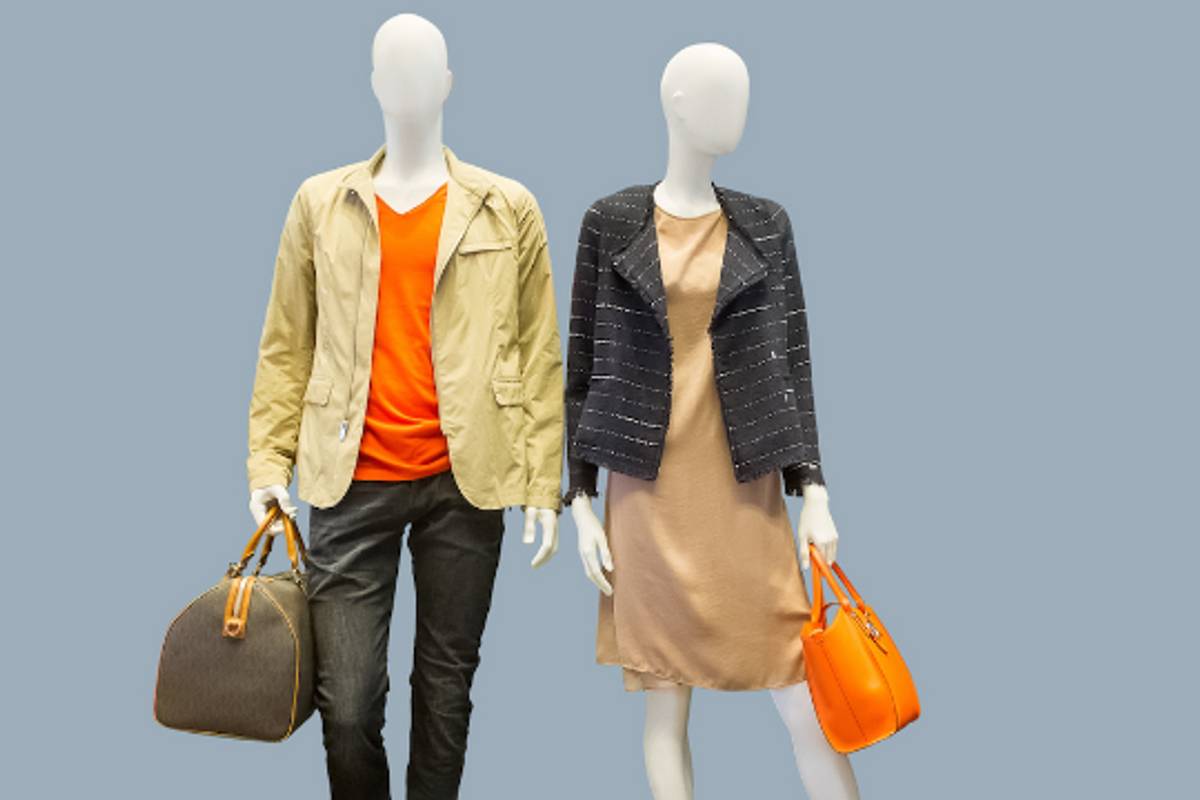 In case you missed it, Nike recently revealed a new plus-size mannequin in their flagship Oxford Street store and people have a LOT of feelings about it, both good and bad.

Idk why but this @Nike mannequin makes me feel so empowered. https://t.co/sWdkPEdfMN

— Ashley Stokes (@Ashley Stokes) 1559786016.0
The feelings on all ends were stoked when Telegraph writer Tanya Gold wrote a reaction piece where she made her distaste for the mannequin known in strong words that might be best discussed with her therapist.
---
At one point in the article, Gold's fat-phobia comes out in full force when she describes the mannequin: "An immense, gargantuan, vast. She heaves with fat. She is, in every measure, obese, and she is not readying herself for a run on her shiny Nike gear. She cannot run. She is, more likely, pre-diabetic and on her way to a hip replacement."
Not sure why @Telegraph thought this would go down well on the most millennial/Gen-Z-focused platform out there (Sn… https://t.co/w2VkHasHM7

— Martha Moore (@Martha Moore) 1560096415.0
Needless to say, Gold's flagrant display of disgust for larger bodies received a lot of critique from exhausted consumers, plus-size influencers, and of course, actress Jameela Jamil.
Wow @Telegraph - nice job with the Tanya Gold click bait. I look like that @nike mannequin, and I've done a 10k, a… https://t.co/vJotvOuq0j

— Tegwen Tucker (@Tegwen Tucker) 1560112499.0
Are we not going to acknowledge that @Telegraph allowed @TanyaGold1 to publish an article degrading plus size women… https://t.co/xoNwgUWQUI

— marie salazar (@marie salazar) 1560104183.0
People were quick to point out the irony of Gold claiming it's "unhealthy" to show a plus-size mannequin, when the mannequin is literally wearing workout clothes.
wow okay so the latest @Telegraph story on snapchat is ridiculous. it bashes @Nike for having a plus size mannequin… https://t.co/sL8kH8dskh

— Sophie 🧜🏻‍♀️ (@Sophie 🧜🏻‍♀️) 1560095475.0
Did you even check the size on the mannequin before YOU decided the person depicted was every incarnation of glutto… https://t.co/alQDmxGpzq

— 👽 (@👽) 1560102271.0
The Welsh model Callie Thorpe made an Instagram post about the exhausting and hypocritical feedback loop of fatphobia, and how in one moment people will claim to be worried about the health of plus-size people, only to quickly contradict themselves by freaking out over there being accessible work out clothes for larger bodies.
She wrote:
"I usually would write a response to this [Gold's article] with a point to prove. something defending my point of view and those of my peers saying how outdated and disgusting these views are but quite honestly what's the point? I'm that heaving with [sic] fat woman she is talking about."
"It's no wonder people are turning to extreme weight loss measures like surgery because it feels like the only way out."
"It's ludicrous that fat people are mocked, bullied and told to get to the gym and lose weight yet we are also told, we don't deserve the access to active wear. Do you see how ridiculous that is? Which goes to show It's got nothing to do with health concern and everything to do with prejudice"
The author and activist Megan Jayne Crabbe decided to respond to the trolling article with a bit of trolling herself, so she went to the store, snapped a photo with the mannequin and wrote a post about how she was shocked the "babe responsible for thousands of fatphobes on the internet" was indeed a peaceful, plastic, non-threatening mannequin.
She wrote:
"Apparently a fitness brand using mannequins above a UK size 8 is the most outrageously offensive thing that's ever happened! Or to quote some of the comments I've seen - "dangerous", "disgusting", and "promoting death". Imagine my surprise when I entered @nikelondon and the mannequin did not, in fact, try to kill me! We actually got along great and fully rocked this impromptu photoshoot."
The comedian Sofie Hagen joined in to drag Gold's article.
This is what is so fucked up: I had dinner with this journalist once. I know her husband (who is fat). The latest m… https://t.co/gwFw4EroXu

— Sofie Hagen (@Sofie Hagen) 1560124640.0
Jameela Jamil really went hard in her responses, urging Gold to find a nearby bin to jump in.
She also called for an official apology from Telegraph, and went on to point out how hypocritical it is to claim fat people are unhealthy while freaking out about them being sold exercise clothes.
THE @Telegraph OWE EVERYONE AN APOLOGY FOR THEIR WRITER USING THEIR PLATFORM TO INCITE HATRED. This is bullying an… https://t.co/jvvNLZsV0k

— Jameela Jamil 🌈 (@Jameela Jamil 🌈) 1560124441.0
Also... the idea that you people disapprove of fat people, but don't want them to be allowed to have fitness clothi… https://t.co/gKMqVNWvvd

— Jameela Jamil 🌈 (@Jameela Jamil 🌈) 1560124786.0
Even if this piece is some sort of piss poor attempt at a dystopian satirical joke, it's stupid and dangerous to pl… https://t.co/JzluNm4lpA

— Jameela Jamil 🌈 (@Jameela Jamil 🌈) 1560125089.0
Fat phobia is DEAD and we are all getting summer bods. @Telegraph and Tonya Gold can eat dirt for bashing @Nike plu… https://t.co/Hp6XcY491P

— Howdy (@Howdy) 1560106031.0
Needless to say, a lot of people weren't happy with Gold's take, and the ones who were flocked to the comments section of the Telegraph to air their grievances with a woman-shaped piece of plastic.
This article originally appeared on SomeeCards. You can read it here.