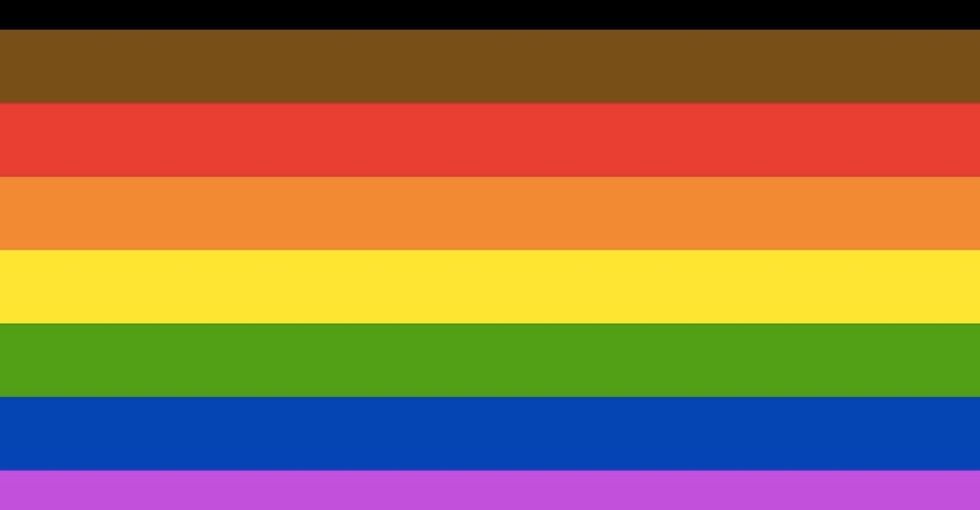 Before a Pride parade in 1978, artist Gilbert Baker designed the first rainbow flag.
He dyed strips of fabric in eight colors and stitched them together. The positive response was almost immediate.
"We stood there and watched and saw the flags, and their faces lit up," gay rights activist Cleve Jones told The New York Times. "It needed no explanation. People knew immediately that it was our flag."
---
Today the rainbow flag is a highly recognized symbol for equality, pride, and strength — not just for gays and lesbians, but the entire LGBTQ spectrum.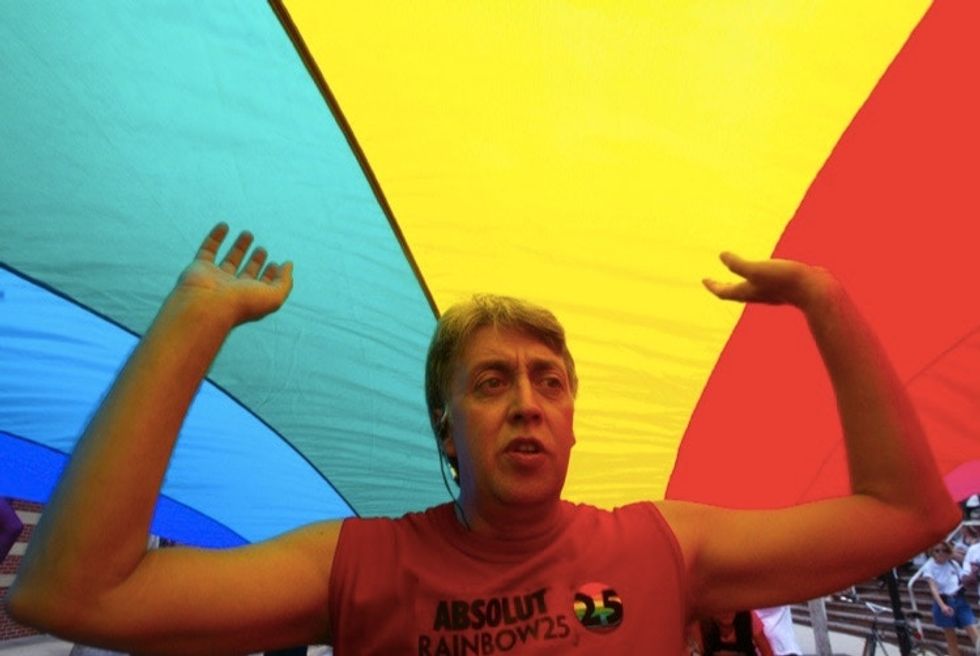 Gilbert Baker helps stretch the mile-and-quarter-long World's Longest Rainbow Flag from the Gulf of Mexico to the Atlantic coast in June 2003. Photo by Joe Raedle/Getty Images.
This month, the enduring symbol received a makeover to celebrate the intersecting identities within the LGBTQ community.
The city of Philadelphia advertising firm Trinity created a new Pride flag, expanding the colors to include black and brown stripes. The new stripes are a simple but effective way to honor people of color within the the city's LGBTQ community.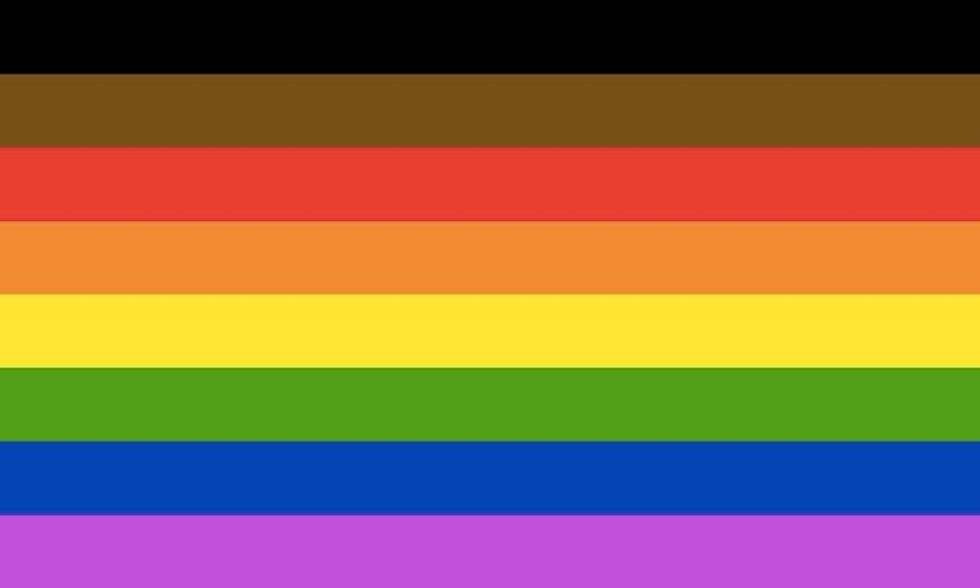 Isabelle Adon (left) and Sarai Montes embrace at a vigil for slain transgender woman Islan Nettles at Jackie Robinson Park in Harlem. Photo by Mario Tama/Getty Images.
Couple this with LGBTQ representations in pop culture focusing on wealthy, white, cisgender, male narratives, and it further perpetuates the idea that the LGBTQ community is incredibly one-note. This erasure and lack of representation have consequences, but efforts like Philadelphia's policy changes and flag show we can do better.
Not in Philadelphia? Don't worry, new flag swag is available now near you.
Free high-resolution downloads of Philly's new Pride flag are available for printing or making your own wearables. Flags, stickers, decals, and banners should be available for purchase soon on the initiative's #MoreColorMorePride website.
The diversity and intersection of identities within the LGBTQ community is what makes it so unique, beautiful, and strong. Building on and celebrating this dynamic community through our flag is a small step that goes beyond words to action. This is a step in the right direction.
Know another flag that comes with its own hype video? Check out this short spot to see the passion behind the project.