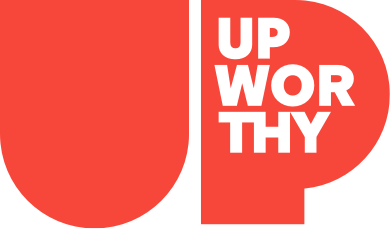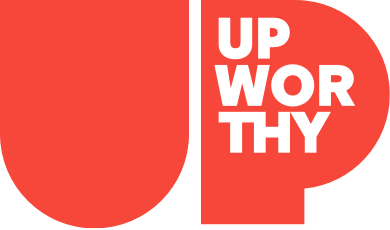 Stories Worth Sharing.

For People Who Give a Damn.
Sign up for the Upworthy newsletter:
(c) GOOD Inc. All Rights Reserved.
PS. You are doing great. Keep it up :<)
This website uses cookies in order to enhance your experience. Please review our Privacy Policy to learn how we may use cookies and how you can change your browser settings to disable cookies. By continuing to use this website without changing your settings, you consent to our use of cookies.
We need more Mister Rogers in our lives.
Sony Pictures Entertainment/YouTube
A BEAUTIFUL DAY IN THE NEIGHBORHOOD - Official Trailer (HD) www.youtube.com
As a child, I spent countless hours with Mister Rogers. I sang along as he put on his cardigan and sneakers, watched him feed his fish, and followed his trolley into the Land of Make Believe. His show was a like a calm respite from the craziness of the world, a beautiful place where kindness always ruled. Even now, thinking about the gentle, genuine way he spoke to me as a child is enough to wash away the angst of my adult heart.

Fred Rogers was goodness personified. He dedicated his life not just to the education of children, but to their emotional well-being. His show didn't teach us letters and figures—he taught about love and feelings. He showed us what community looks like, what accepting and including different people looks like, and what kindness and compassion look like. He saw everyone he met as a new friend, and when he looked into the camera and said, "Hello, neighbor," he was sincerely speaking to every person watching.
Culture
Get stories worth sharing delivered to your inbox
Recently, Upworthy shared a tweet thread by author A.R. Moxon who created a brilliant metaphor to help men understand the constant anxiety that potential sexual abuse causes women.
He did so by equating sexual assault to something that men have a deep-seeded fear of: being kicked in the testicles.
Hi, guys. Imagine if one day you got kicked in the nuts, really hard, on purpose.

You doubled over. Felt the pain. Nearly passed out. Nearly puked.

Then you got kicked again. And again.
— A.R. Moxon (Julius Goat) (@JuliusGoat) October 6, 2018
Imagine that later your father explained that women just wanted to kick men in the nuts, so as a boy you had to be careful.

Imagine he had very detailed practical advice on this.

Imagine you started spending your life planning on avoiding being kicked in the nuts.
— A.R. Moxon (Julius Goat) (@JuliusGoat) October 6, 2018
Imagine there were laws that said that if a wife kicked her husband in the nuts it wasn't assault.

Imagine you heard about men with ruptured testicles who had to pay for their own forensic reports

Imagine you saw statistics showing only 1% of kickings resulted in conviction.
— A.R. Moxon (Julius Goat) (@JuliusGoat) October 6, 2018
An anonymous man in England who goes by the Twitter handle @manwhohasitall has found a brillintly simple way of illustrating how we condescend to women by speaking to men the same way.
"Why is Dad So Mad"
Army veteran Seth Kastle had everything going for him when he came home from serving 16 years overseas. That's why it was so confusing to him when his life began to fall apart.
He had a job, a loving wife, family, and friends. He knew things would be different when he moved back to Kansas, but he didn't think they'd be that different. But he felt an extreme anger building up inside, a fire inside his chest that he couldn't explain or get rid of.
Kastle was unknowingly suffering from Post Traumatic Stress Disorder (PTSD), an anxiety disorder that can develop after experiencing or witnessing a traumatic event — like war.
Family
True
Verizon
If you're a Game of Thrones fan, then Gwendoline Christie aka Brienne of Tarth needs no introduction. While there was disappointment surrounding the finale, and the last season in general, Christie's character was one of the few to remain near and dear to the hearts of fans throughout it all.
Fans wept when they finally witnessed Ser Brienne of Tarth get knighted after six seasons of being one of the most honorable and integrity filled characters to grace the Game of Thrones screen.
Similarly, Brienne of Tarth's final tribute to Jaime Lannister left people both misty-eyed and eager to dedicate countless memes to the moment.
Culture
Get stories worth sharing delivered to your inbox