Health
Nike at 50: A new building and sustainable shoes lay the groundwork for a limitless future
The new Serena Williams building is awe-inspiring.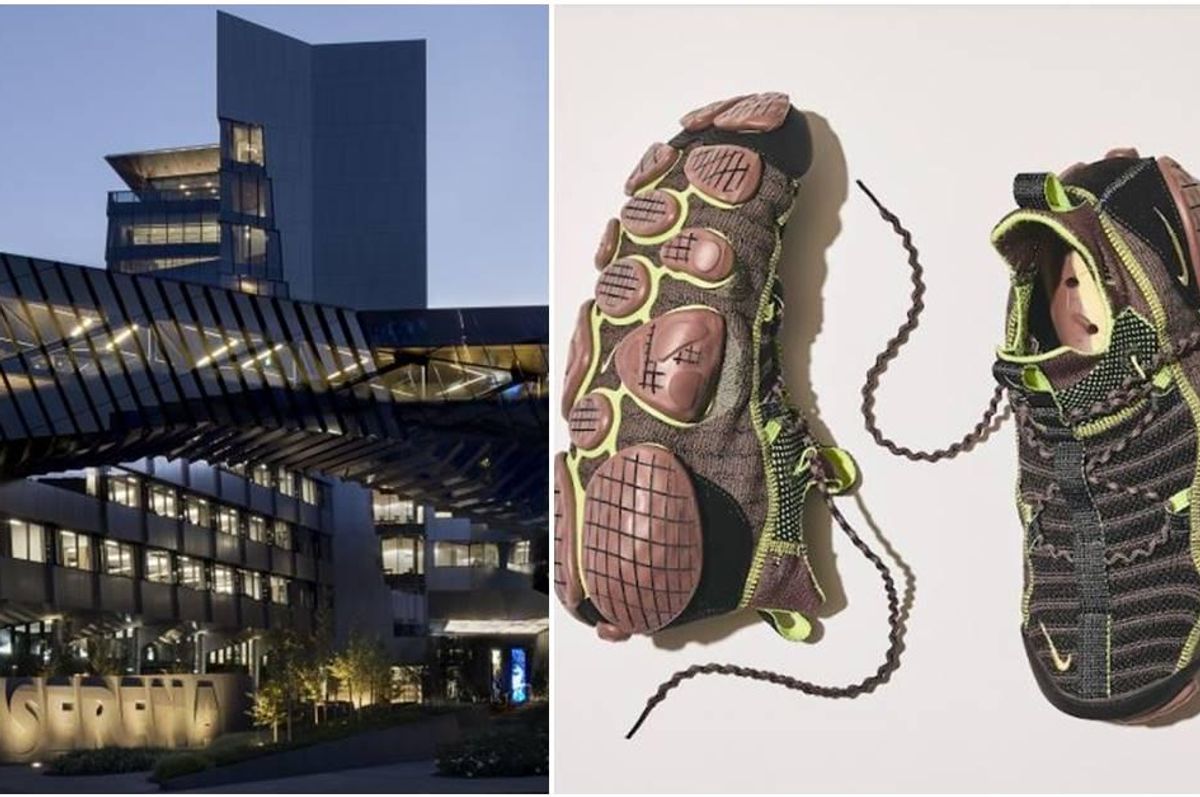 via Nike
Nike will celebrate its 50th anniversary in May 2022 and its first five decades have been fueled by a desire for innovation that has changed the world's expectations for athletes and the gear they use to excel.

After Nike's first fifty years, there's no doubt the company has remained true to its mission statement: "To bring inspiration and innovation to every athlete in the world. If you have a body, you are an athlete."
The company's commitment to innovation is evidenced by three developments that highlight its commitment to sustainability, circular economy and equity—the ISPA line, Serena Williams building and new diversity, equity and inclusion (DEI) initiatives.
---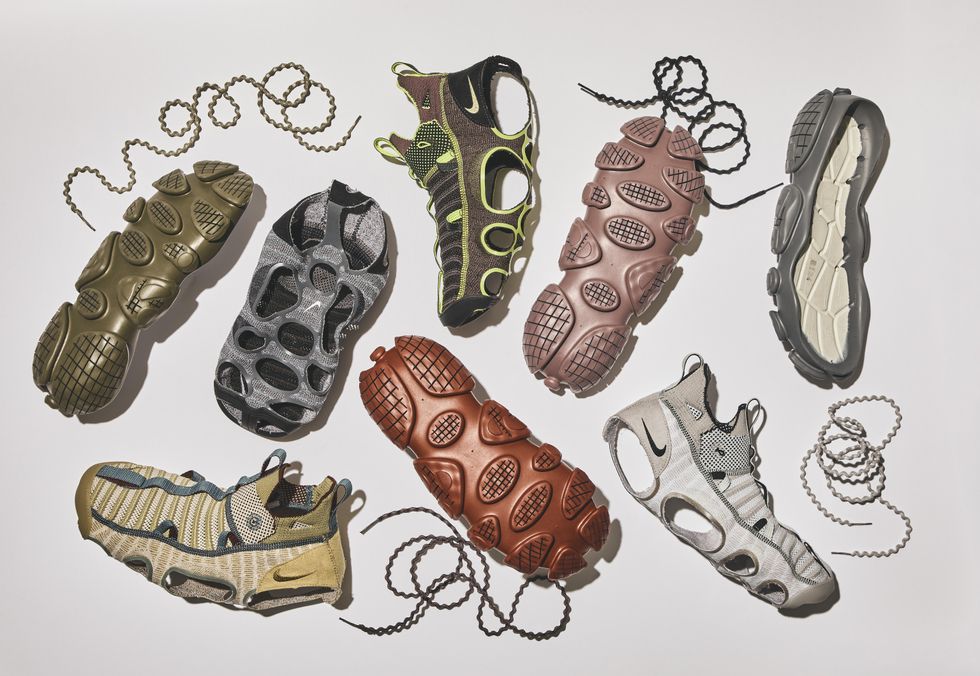 via Nike
Nike has maintained its standing as a global leader in sustainable design by taking the responsibility to innovate. "To protect the planet, we don't wait for solutions, we create them," Nike says on its website. This commitment has led the company to create its ISPA line of shoes—the first created to be taken apart.
ISPA stands for Improvise; Scavenge; Protect; Adapt and this spring the first two shoes from the line will be released. The shoes are made of three interlocking modules that can be disassembled. When the shoe has reached the end of its life, the modules can be dropped off at a Nike store to be recycled.
The shoe is a direct result of the company's dedication to circular thinking.
"Circular thinking is all about making our world a better place by designing with the end in mind. It is looking at our product in a very holistic way. How do we source our materials? How is our product made? How do our consumers use it? How do we afford them experiences to extend the longevity of the product? Then, how is our product returned? And ultimately, how do we reimagine it? To me, that's circular thinking. It's forever new," Liz Rodgers, Nike's VP of Sustainable Product, said in a statement.
"The future of circularity means no virgin material is used. It means that nothing is wasted, that we truly create an end-to-end regenerative system," she added.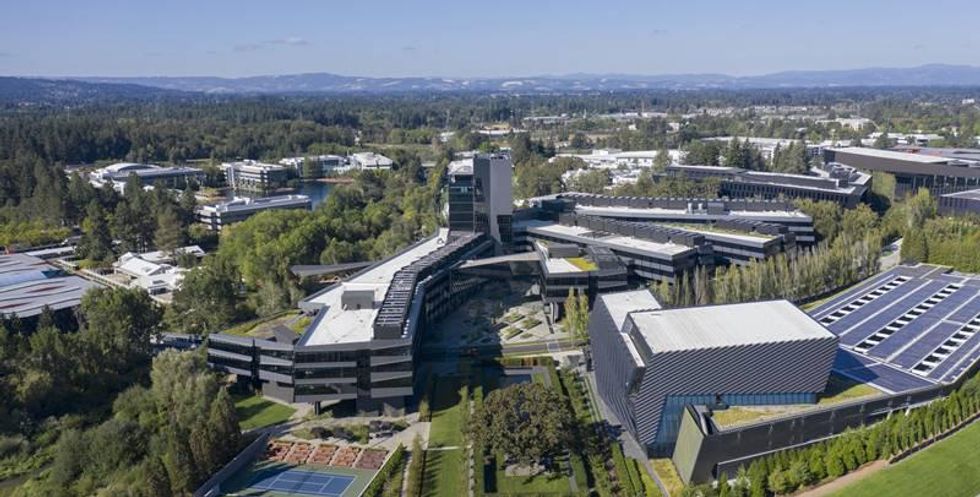 Nike is laying the groundwork for the future of sport with the unveiling of its new Serena Williams building at Nike World Headquarters in Beaverton, Oregon. The one-million-square-foot building is the size of three Portland city blocks and has 140 full-sized tennis courts. One of the courts was named the East Compton Hills Country Club Tennis Court after the tongue-in-cheek name the Williams family gave to a community court in Compton.
The building's 200,000 square feet of lab space allows Nike to develop new ideas and is home to design, merchandise and consumer insight teams.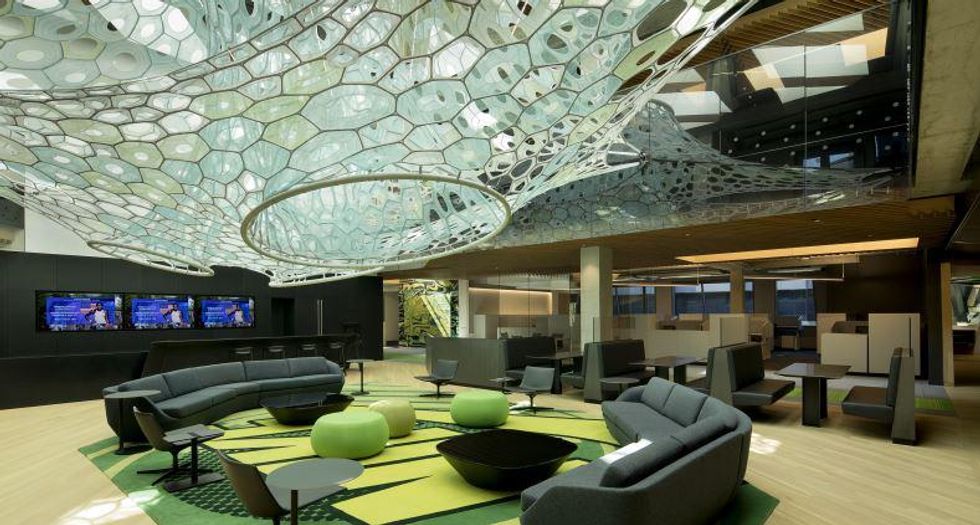 via Nike
"The whole building takes your breath away. Every element, everywhere you go, is an opportunity to be inspired. I hope this building encourages people to bring out the best of themselves and to dream bigger than they thought possible," Serena Williams said in a statement.
"For me, Nike is the ultimate place to innovate and be a designer. To know this building will be the home of Nike's product design and Consumer Creation teams is incredibly surreal. It's one of the most amazing things I've been a part of," she added.
The building was designed with the same commitment to sustainability that brought forth the ISPA line. It's LEED Platinum-certified and was designed for maximum energy and resource efficiency with a focus on material and water use, indoor environmental air quality, and wetland improvements.
The building was created with its immediate environment in mind. Stormwater runoff from the building has been reduced to protect the Pacific Northwest salmon watersheds.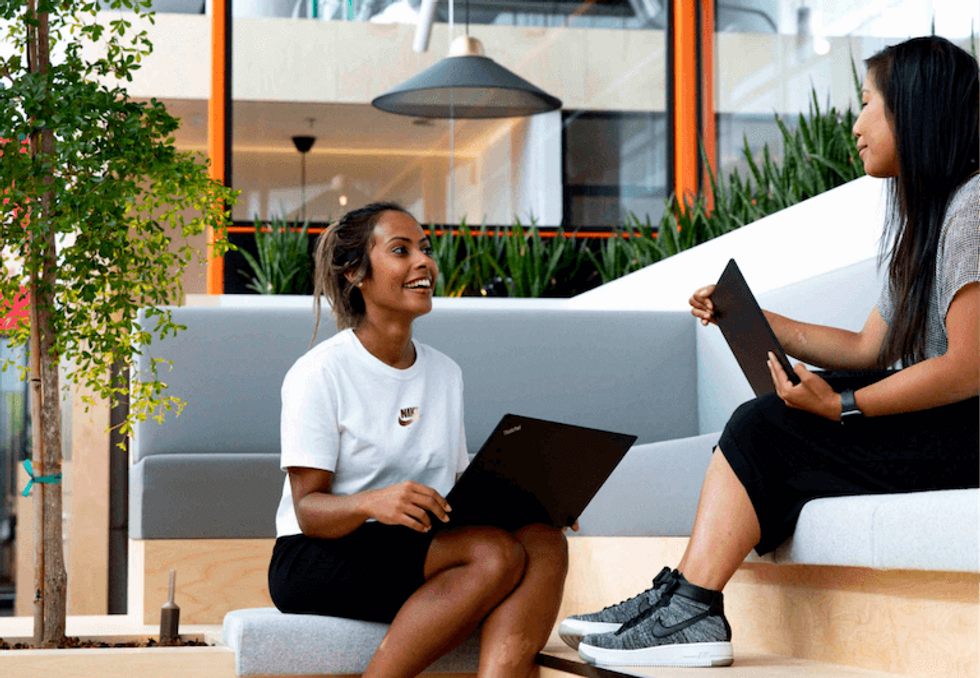 Nike's dedication to DEI is evident inside the building from its mothers' rooms to support new and nurturing moms to its wellness rooms to promote mental health and provide space for meditation, prayer, and general well-being. Inclusive all-gender bathrooms are available throughout the building as well.
Nike put its commitment to DEI in stone by setting the 2025 goal of having women represent 50% of its global workforce and 45% of those at the VIP level and above. It's also working toward a 30% representation of racial and ethnic minorities at Director level and above in the U.S.
This dedication is also evident in how Nike works with a variety of communities to use the power of sport to help elevate athletes' voices, through a combination of grants, programming, products and services.
BeTrue honors athletes who uplift the LGBTQIA+ community and use their voices for change. BHM honors the Black community by investing in and creating platforms for athletes to raise their voices. It helps Native American and Indigenous communities get moving through the N7 program that encourages healthier, more active lives.
For the past fifty years, Nike's innovations have helped athletes on all levels achieve their potential on courts, fields, pitches, diamonds, and courses. It's pushed boundaries in culture, design, and sustainability to create a future without limits. Today, Nike's latest advancements in circular thinking, sustainability and inclusivity are proof that there's sure to be even more human potential unlocked in the coming decades.