Top Splash
Mardi Gras parades are off, so New Orleans residents are making their houses into 'floats'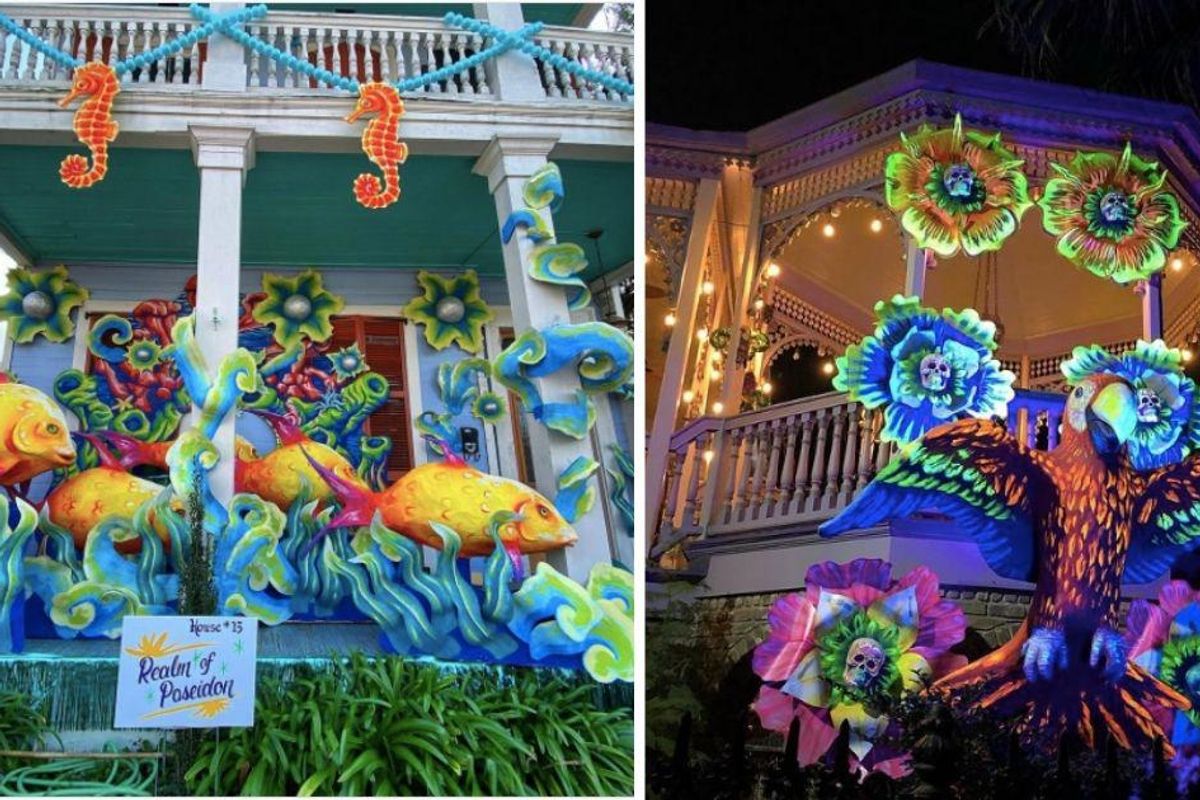 Mardi Gras usually draws 1.4 million people to the streets of New Orleans in February or March, as people party their hearts out for Fat Tuesday. The Carnival season actually begins in January, so in a normal year, Mardi Gras festivities would already be underway.
A big part of Mardi Gras celebrations are the parades, and a big part of the parades are the colorful floats made for the occasion.
Seriously:
Since we're still knee-deep in a pandemic, streets packed wall to wall with people would be a bad idea. So the people of New Orleans are having to get creative with their Mardi Gras celebrations, and boy are they delivering.
Instead of the traditional floats, thousands of New Orleans residents are transforming their homes into colorful "house floats."
---
According to the Associated Press, the idea took root the morning of November 17, after the city announced that parades wouldn't be happening. Megan Joy Boudreaux posted a joke on Twitter, saying: "We're doing this. Turn your house into a float and throw all the beads from your attic at your neighbors walking by."
The idea genuinely grew on her, and she started a Facebook group called Krewe of House Floats, which quickly grew and spawned dozens of neighborhood groups to discuss local plans.
The house floats are every bit as bold and beautiful as the floats we usually see gliding down the streets during Mardi Gras and are an innovative solution to the pandemic parade problem. Perhaps people will tour the house floats the same way people go around to look at Christmas lights.
Check these out:
Megan Boudreaux explained to the AP that it's almost like a reverse parade, and that people can still throw things at one another. "That's actually a very socially distant activity," she laughed.
When a deadly pandemic alters life for more than a year and steals the fun out of normal traditions, we don't give up, we get creative. These house floats will surely bring a smile to people's faces and soften the blow of not being able to celebrate Mardi Gras in the usual way. And just think of the unique memories this year's "parade at home" will create.
Way to pull through under tough circumstances, New Orleans. Hopefully next year you'll be back to packed streets, parade floats, and partying all together again.
Thousands of houses decorated for Mardi Grasyoutu.be