Business
Melinda Gates wants to see more women in power and she's pledging $1 billion to make it happen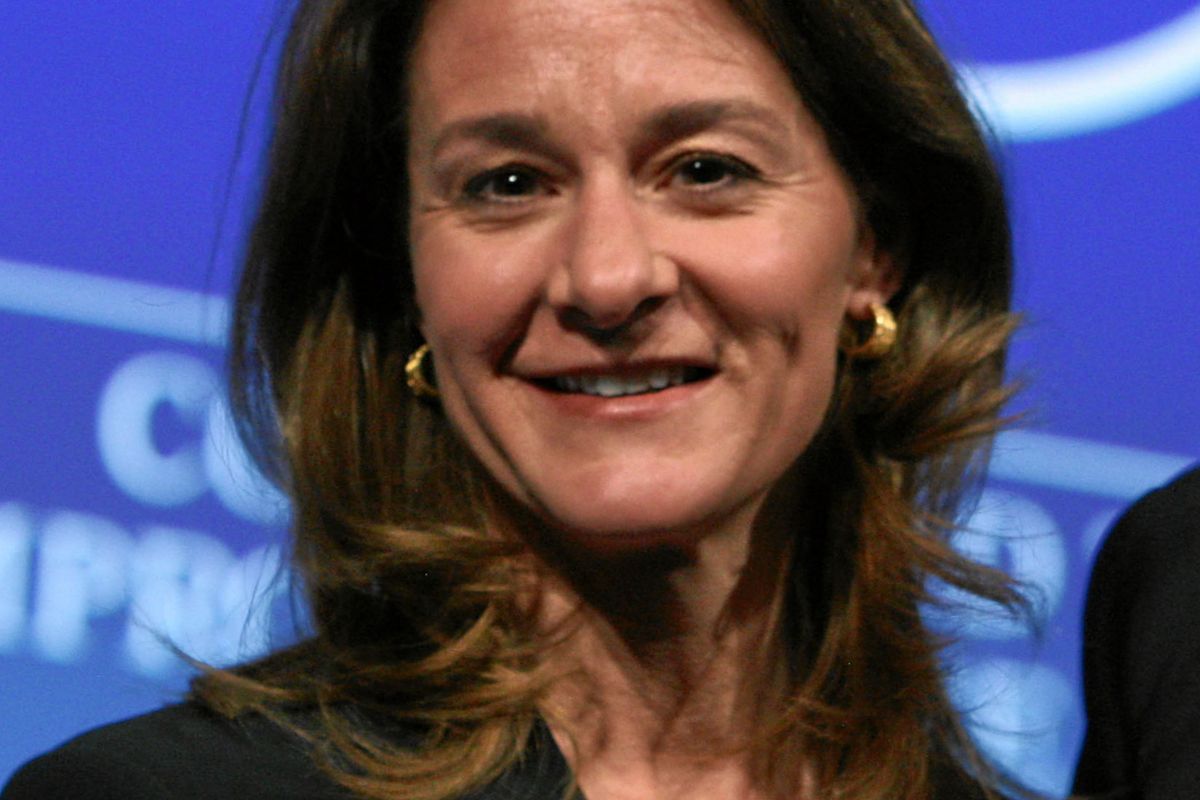 The gender gap is so wide, you could probably fall into it. Women make, on average, 77% of what their male counterparts make. Only 24 S&P 500 companies are run by women, and when Forbes came out with their list of the top 100 innovators this September, a whopping total of one woman made the list. Barbara Rentler, the CEO of Ross Stores, got the honor. But the gender gap, oddly enough, extends into our efforts to fix the gender gap. In an op-ed for Time, Melinda Gates highlighted the inequality in how much we're spending to address women's issues. She also pledged to put $1 billion over the next 10 years towards creating gender equality. "I believe that women's potential is worth investing in—and the people and organizations working to improve women's lives are, too," she wrote in Time.
It turns out, projects that support women receive less funding than other projects. "Data from Candid's Foundation Directory Online suggests that private donors give $9.27 to higher education and $4.85 to the arts for every $1 they give to women's issues," wrote Gates. First we make less, now this?
---
Debates over reproductive issues have been getting a lot of ink. Other issues not so much. "90 cents of each dollar donors spend on women is going to reproductive health. As absolutely essential as reproductive health is, we also need to fund other unmet needs," notes Gates. In other words, programs that support abortion rights are more likely to receive funding than programs that support women in STEM. Our intellectual endeavors deserve the same amount of support as our reproductive ones.
The gender gap is closing slowly, and the lack of financial support many initiatives receive might be a reason why. In the Harvard Business Review, Gates pointed out that the World Economic Forum's Gender Gap Index found that, at the rate we're going, the gender inequality gap won't close in the U.S. for 208 years. In comparison, it will take 74 years to close in England, and 51 years to close in Canada. We've got some catching up to do.
Gates delineated a three-part plan to tackle the issues holding women back. "First, dismantling the barriers to women's professional advancement," she wrote. "Second, fast-tracking women in sectors with outsized impact on our society—like technology, media, and public office." Last but not least, "Third, mobilizing shareholders, consumers, and employees to amplify external pressure on companies and organizations in need of reform."
Gates' $1 billion will go towards funding and growing female-focused programs through Pivotal Ventures, an investment and incubation firm founded by Gates in 2015. According to Gates herself, Pivotal Ventures "works to drive social progress for women and families in the United States." The specific initiatives will be announced later.
Gates and her husband, Bill, have a collective net worth of $107 billion. She was named "the most powerful woman in philanthropy" by Forbes because of her work as the co-chair of the Bill and Melinda Gates Foundation.
Women's initiatives deserve to be taken seriously as other initiatives. Here's to closing the gender gap in every which way it exists.