Pop Culture
The Johnny Depp v. Amber Heard trial has spurred vital conversations about toxic relationships
The way we view abuse and addiction is forever changed.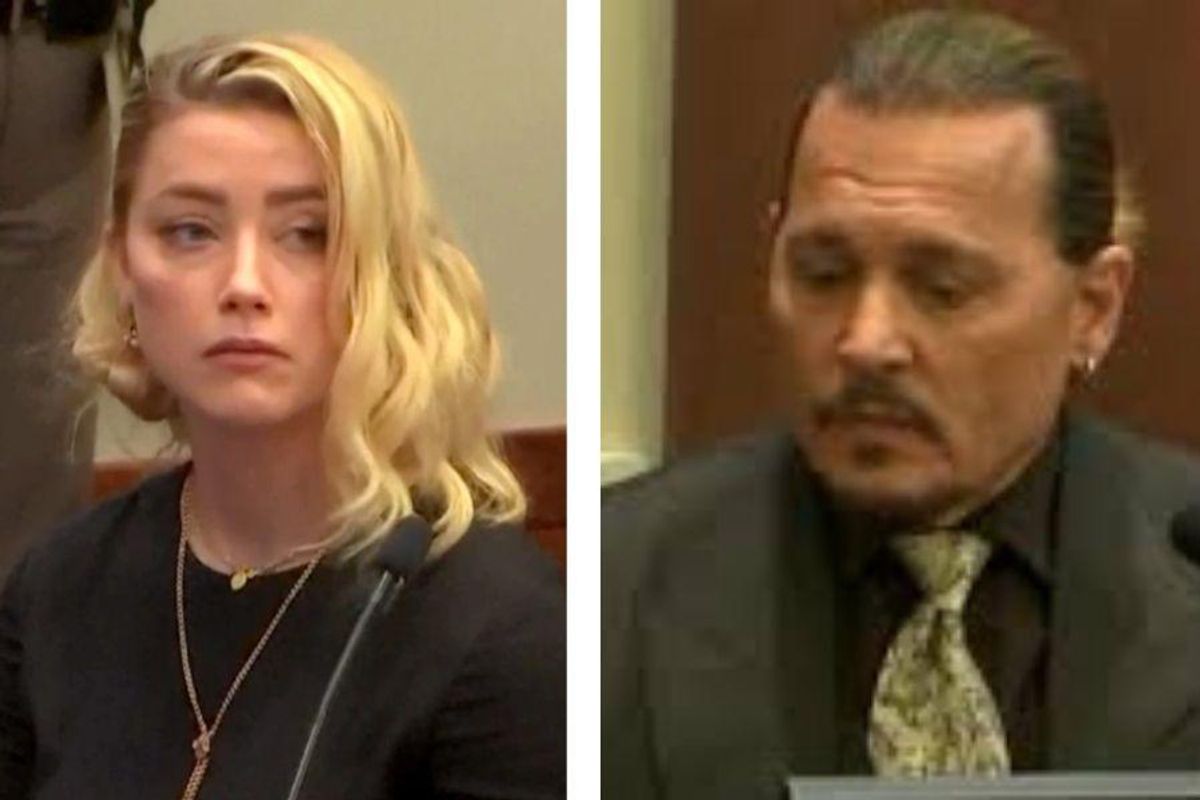 Well, ladies and gentlemen … court is no longer in session. The Johnny Depp v. Amber Heard trial is over. The gavel has officially been struck.
The verdict fell largely in favor of Depp, who was technically awarded a total of $15 million (the total amount was lowered based on state lawsuit limits) after the jury voted "yes" to all three of his defamation claims against Heard, which primarily focused on her 2018 Washington Post op-ed alluding to being the victim of domestic violence.
The embattled star, who was not present in court during the final ruling, released a statement saying "I hope that my quest to have the truth be told will have helped others, men or women, who have found themselves in my situation."
Meanwhile, Amber Heard, who was awarded a comparatively small $2 million for one of her three defamation claims, lamented that the verdict "sets back the idea that violence against women is to be taken seriously."
The virality of this trial has certainly brought out a lot of toxic behavior online. The countless hot takes and tawdry video reenactments paint a concerning picture of our culture. Monica Lewinsky recently described the trial as a "celebrity circus" in a Vanity Fair op-ed, with the general public being the "guilty" party.
And yet—as with any widespread cultural phenomenon—there have also been positive, socially impactful conversations taking place across social media. Peering past the dizzying, disheartening effects of tabloid overload, our collective understanding of toxic relationships has adapted to be more nuanced and empathetic.
---
For one thing, it could help empower men to speak out as victims of domestic abuse.
During the trial, a video was played in the courtroom where Heard said, "Tell people it was a fair fight and see what the jury and judge think. Tell the world, Johnny. Tell them, 'I, Johnny Depp, a man, I'm a victim, too, of domestic violence, and it was a fair fight,' and see if people believe or side with you."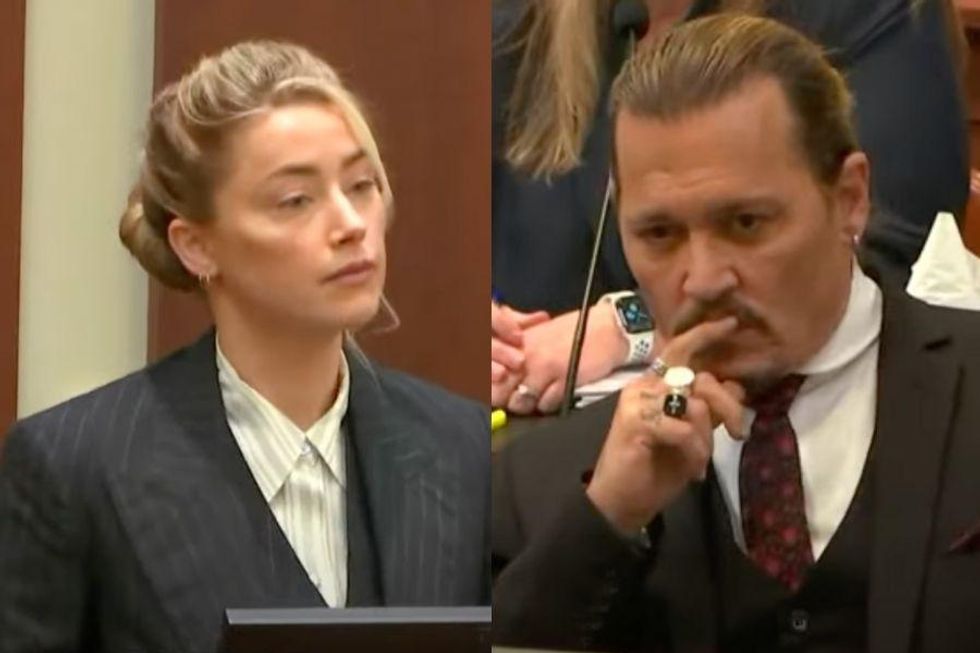 Screenshot taken from a live video of the trial.
Regardless of who's right or wrong in this case specifically, that audio recording alludes to the very real obstacles many male victims of domestic abuse face. According to Psychology Today , even asking for help often elicits "gender-stereotyped treatment" which leads to "denial, fear, shame, embarrassment, and stigmatization." So many don't report abuse for fear of humiliation.
When an arguably powerful man like Depp takes the stand and tells the world that yes, he is a domestic violence survivor, it can not only encourage other men to share their story, it can help broaden our perspective around what abuse actually looks like. It's definitely not one-size-fits-all.

There's also the very vital roles that mental health and substance abuse play in a relationship.
Early on, Amber Heard was diagnosed by clinical and forensic psychologist Dr. Shannon Curry with borderline personality disorder (BPD). As with any mental condition, those with BPD can experience extreme challenges in relationships without proper treatment and support. As Healthline states, those with BPD may be affectionate in one moment and suddenly switch emotions without notice. But again, that doesn't make romantic relationships impossible, nor does it make those with BPD villains. The trial has made BPD an unsavory buzzword , but with more awareness hopefully comes more empathy.
Both Heard and Depp had their fair share of addictions. This can be a particularly dangerous catalyst for violence. Addiction Center reports that 80% of domestic violence crimes are related to drugs and the risk increases when both parties abuse a substance. I think most of us understand that domestic violence and substance abuse are closely linked on an intuitive level.
And then, there's perhaps the most potentially toxic relationship of all, which the trial illuminated perfectly—that between social media and the public.
The internet is a valuable resource for spreading awareness, having conversations and peer educating ourselves. But without discernment, that resource quickly becomes a black hole threatening to suck away all our compassion into the void. If ever there was a doubt in our mind about just how brazen humanity can be at times, this trial has provided hearty proof. The internet isn't going anywhere. It's up to us to use it wisely.
Abuse of all kinds should be taken seriously. No amount of fame or fortune can withstand its damage long-term. The trial may be over, but because of it, we will probably be rethinking our views on abuse for a long time to come. And that, in the very least, is a win for humanity.