Science
17 tips to avoid getting hacked that you might have forgotten—or never even knew
A few lessons from IT professionals about securing your personal data.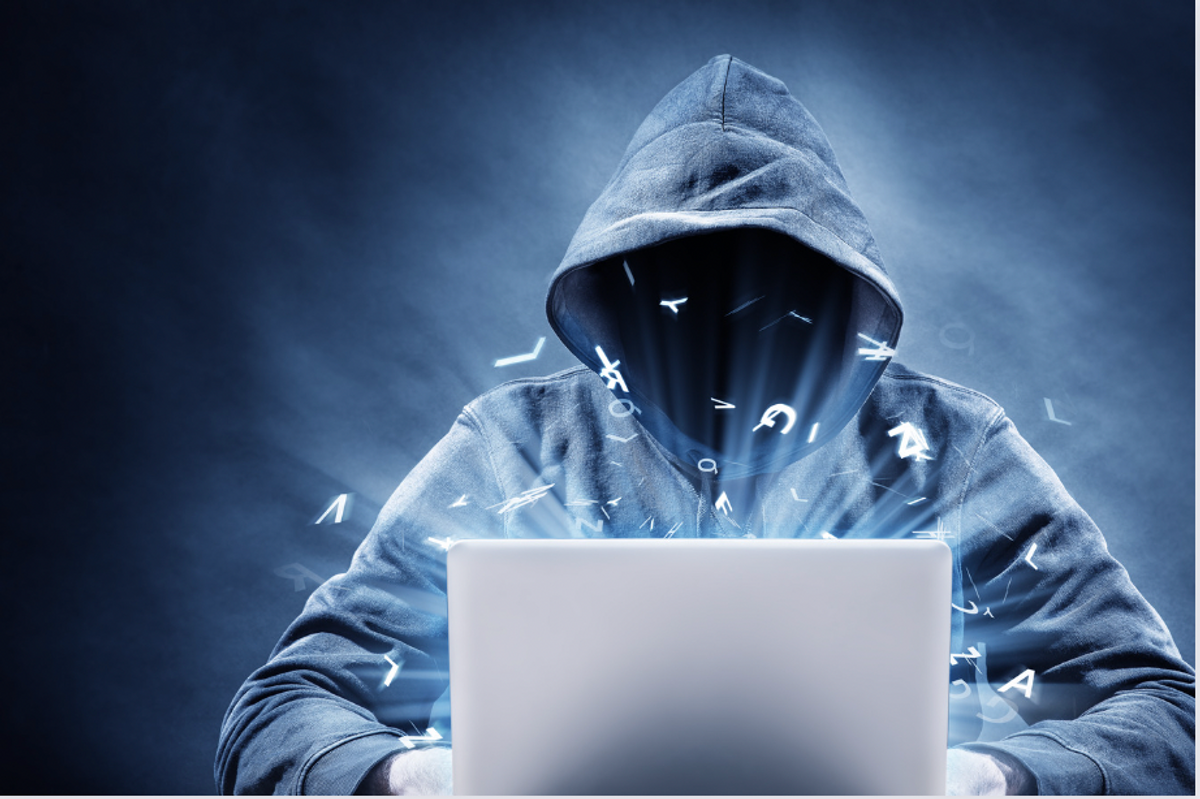 Canva
True
Mozilla
In 2009, Scott McGready stumbled on a massive phishing scam targeting his company's email server.

Thousands of emails bombarded the company in a short period of time. They all came from the same source, pretending to be someone or something they weren't in order to lure people into clicking on shady links and giving up their personal data.
"While investigating it, I stumbled upon the phisher's database which had [the] personal data of thousands of people," McGready says. "I was surprised how little effort was required on the fraudster's part to acquire such a trove of information."
---
This discovery sparked McGready's interest in information security and teaching others how to protect themselves from fraud. Since then, this journey has taken him from the U.K.'s National Trading Standards department to the documentary series "Secrets of the Scammers" to his own company and beyond.
Here are just a few lessons from McGready — and some other IT professionals — about securing your personal data: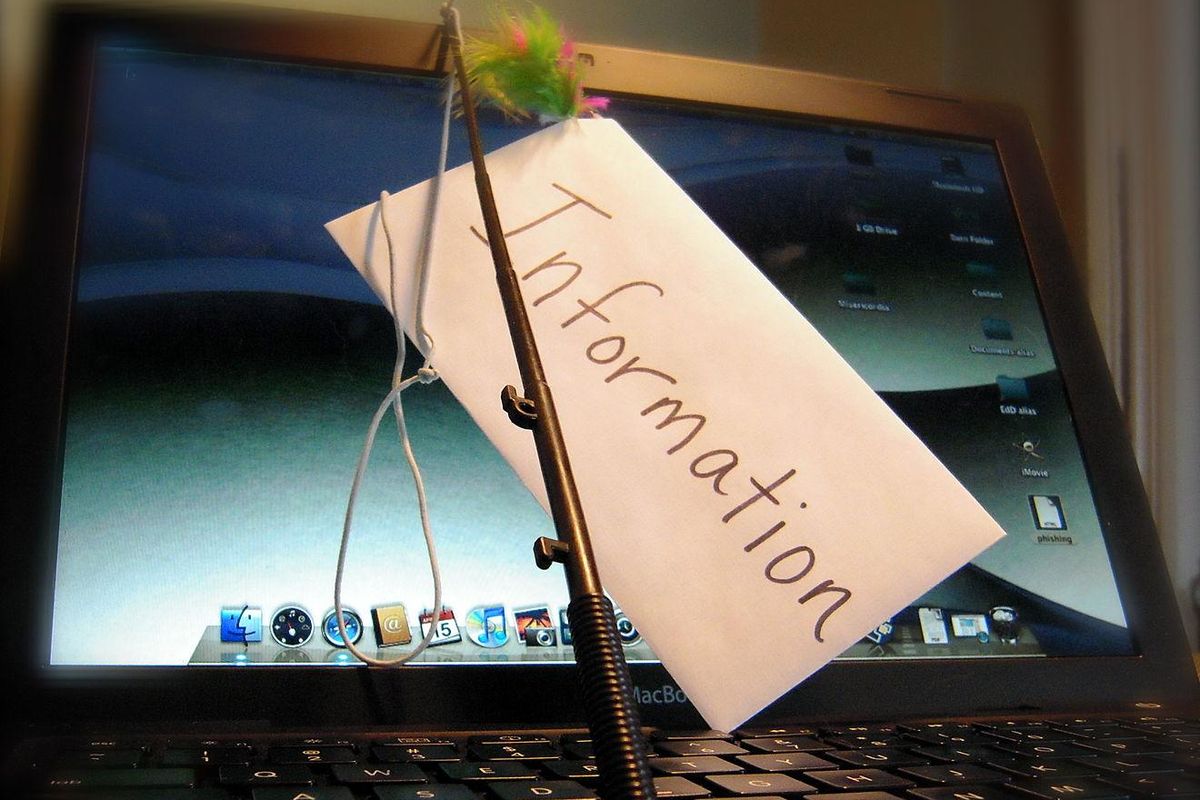 Is your information protected online?
1. Know there is a LOT of data about you online.
"Having data readily available online means that things like phishing emails can be automatically tailored to targets without much effort," McGready says.
But what does "data" really mean in this case? Um. Er. Pretty much everything. Even if we don't realize it. Something as simple as your basic browsing habits and location history can actually reveal a lot about you. Even if your name's not attached to it, a savvy social hacker could still figure something out.
2. Be aware that your friends may expose info about you — even if you're not on social media.
"We tend to share every detail of our lives on social media because we feel obliged to by peer pressure — whether that be adding your birthday to your Facebook profile because the website keeps asking for it," McGready says. But it's worse when your friend tags you in that photo from high school with your school mascot in the background and — oops. There goes another security question.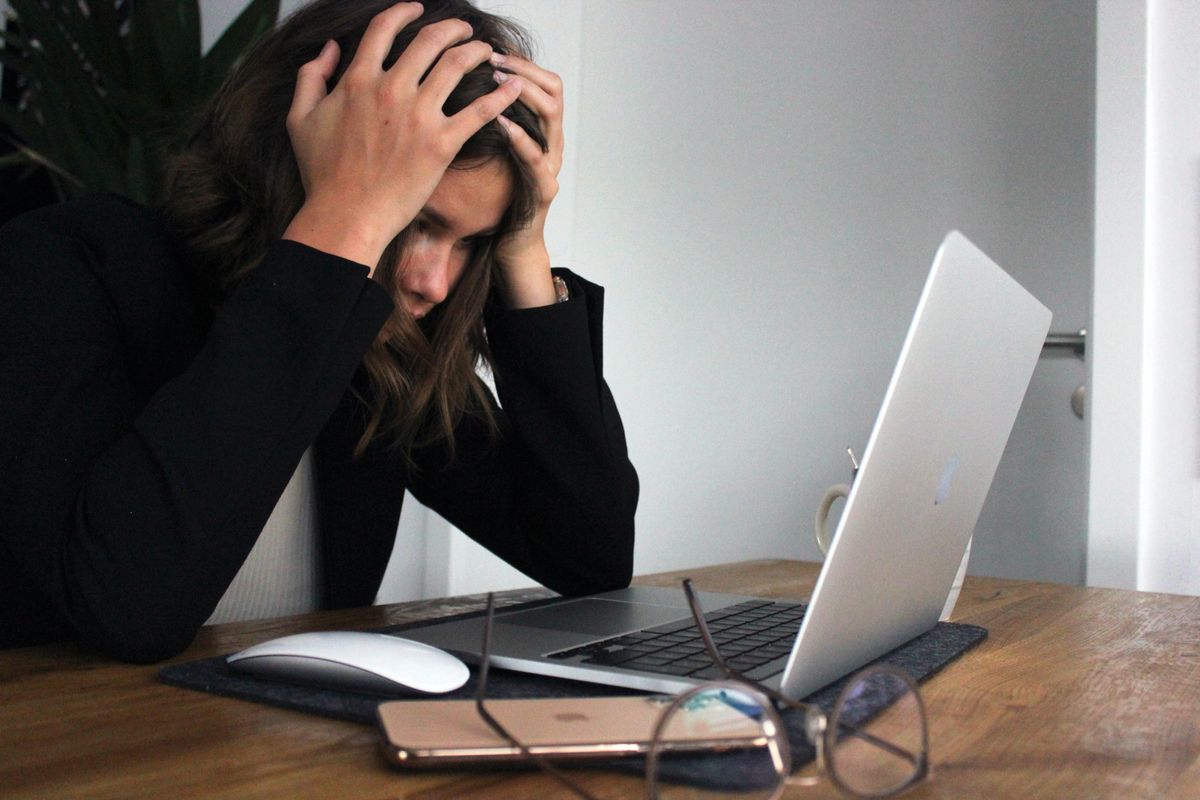 Things don't always go as planned with technology.
Photo by
Elisa Ventur
on
Unsplash
3. Pay attention so you can mitigate the risks (though probably not completely avoid them).
McGready recommends keeping your social media profiles as private as possible and asking your friends and family to do the same. "Even those that intentionally aren't on social media may be easily findable by their friends or family that share the 'dinner table selfie.'"
4. It's better to be proactive than wait until you're compromised.
"We hear about data leaks almost every week, it seems," McGready says. "The general public are no longer asking 'if' their data is compromised, but rather 'when.'"
This might sound scary. But it's also a good reminder to stay sharp.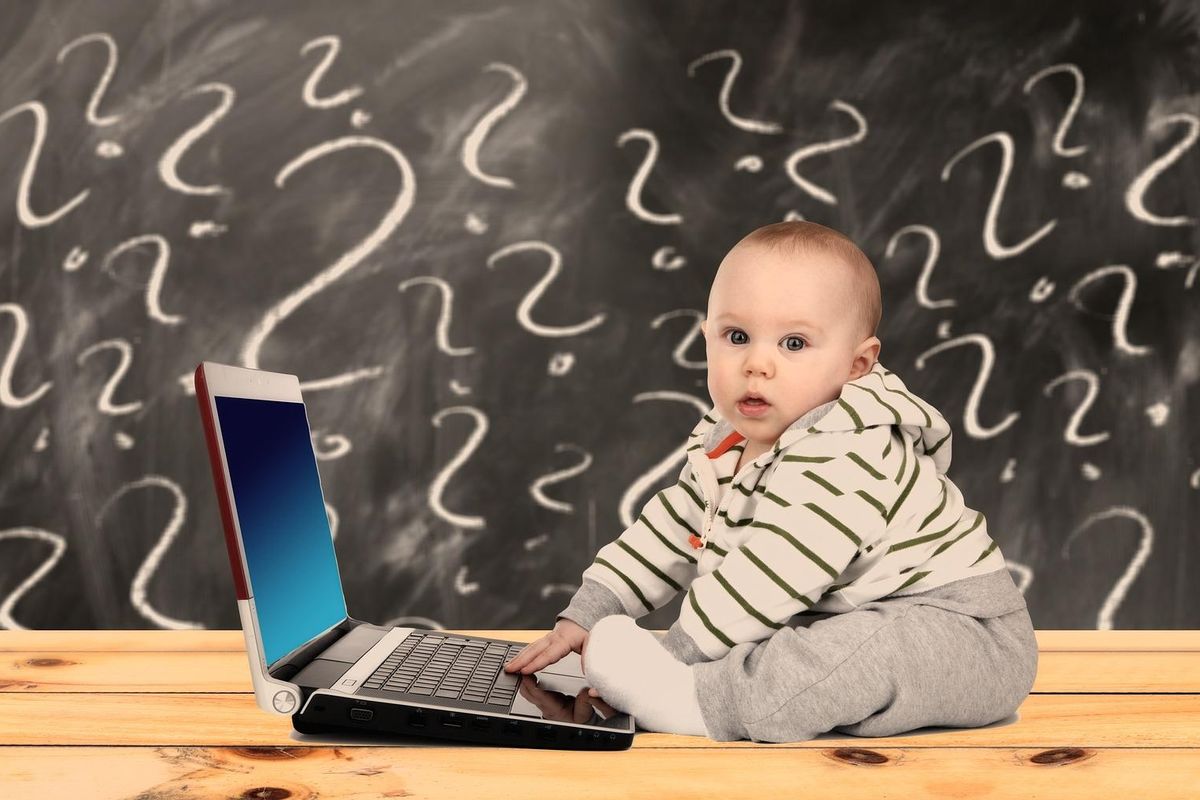 Do you know everyone that's using your computer?
Image via Pixabay.
5. Check the Facebook apps and third-party services that might have access to your account.
"It's worth checking what data you share with specific companies and only giving out the bare minimum in case of a data breach in the future," McGready explains.
For example: Does Bejeweled Blitz really need permission to access everything you've ever put on Facebook, to post on your behalf, and to spam your friends and family? It's not just annoying — it puts you at risk if that information leaks.
6. Take some time to get rid of those old accounts.
A clever hacker might still be able to figure out something through your iwasdefinitelyacool15yearold@aol.com email address. "Many of us, myself included, also have a large number of 'dormant accounts' on websites that we no longer use," McGready says. "I'd fully recommend logging into these accounts and changing all the profile information before deleting the account."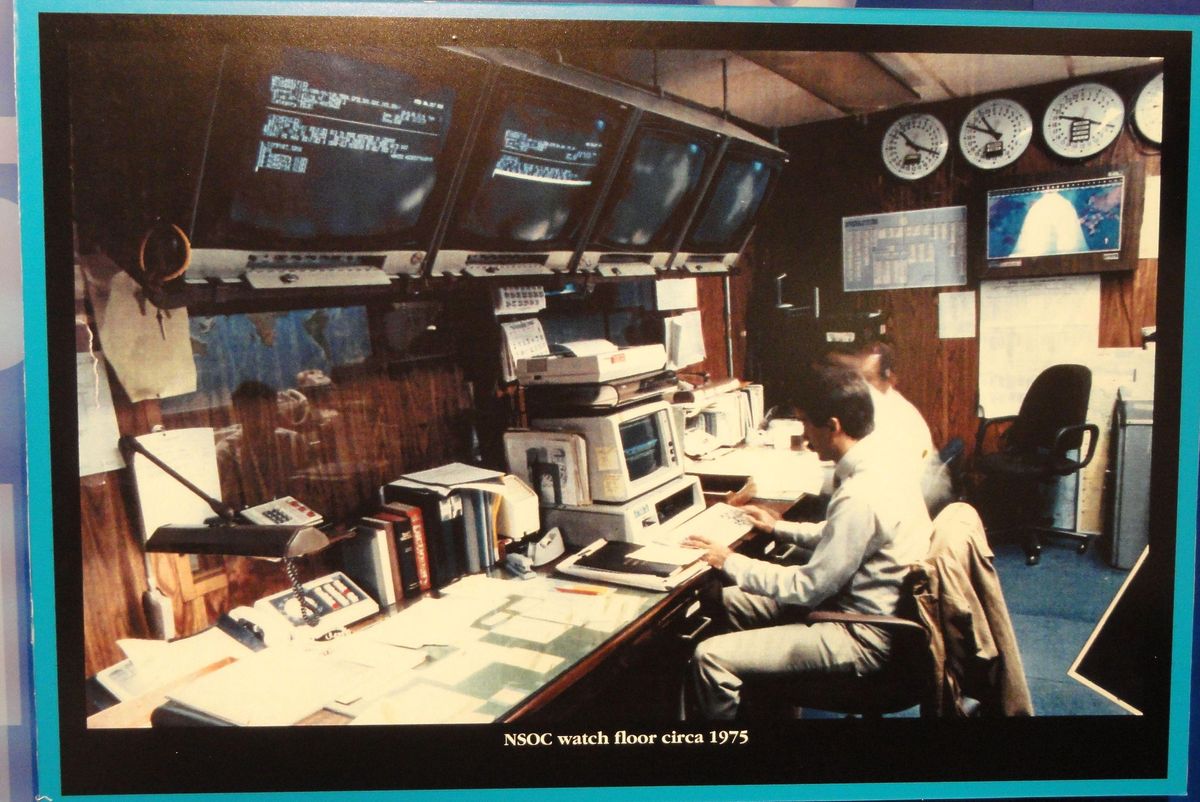 It's important to know what accounts are open in your name.
Photo from Daderot/Wikimedia Commons.
7. Don't feel bad if it happens to you. Even IT professionals fall for it!
Georgia Bullen, technology projects director for New America's Open Technology Institute, recounts how she was hacked:
"My password wasn't secure enough and so someone had built a program that was logging into not-secure-enough accounts and then spamming."
What she felt at the time is all too familiar for anyone who's been hacked: "Embarrassed, confused, and then really worried that someone else was going to click on something from me."
8. Be smart, pay attention, and know what you're getting into with any website or service you sign up for.
This bears repeating because a little awareness can make a big difference.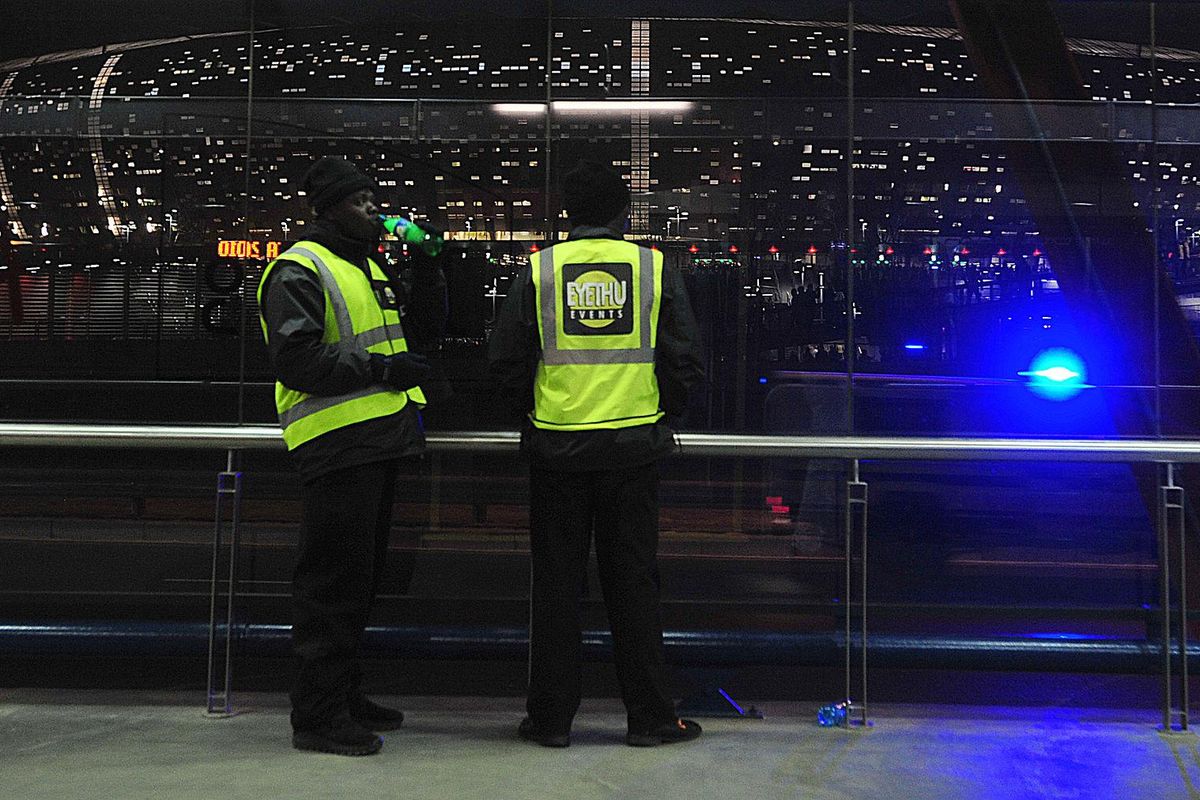 What type of security for your accounts do you have?
Photo by Marcello Casal Jr/ABr/Wikimedia Commons.
9. Have a solid P@$w0rds plan.

Passwords are the Achilles' heel of the modern world — but there's a trick.
"It's totally possible [for hackers] to take one password, see where you've re-used it, and then get access to those accounts as well. And that's where the bigger danger happens," explains Harlo Holmes from the Freedom of the Press Foundation.
That's why, in general, passwords should be different for every website or service used, and consist of three random words, interspersed with special characters; a DiceWare password like "correct horse battery staple" is a good place to start.
Password managers can help out by creating unique passwords for you. Which leads to...
Password managers can generate strong, random passwords for you. And they keep track of all of your different passwords so you don't need to memorize them yourself.
All you need to do is remember one super-secure master password in order to unlock every other possible password combination. That way, says Bullen, you can't even make the mistake of verbally giving your password away because you genuinely don't know it yourself! (Unless it's your master password, in which case, ya know, don't do that.)
Safety is good, but a back-up plan is even better. 2FA sends a code to a device on your person just to make sure that the person logging in is really you. Even if your password does get compromised, the hacker probably doesn't have access to your smartphone, too. (Probably.)
Mozilla's Amira Dhalla explains how it works:
12. Consider using a separate email address — with a separate strong password — for important accounts like banking.
That way, even if you do use the same password elsewhere, hackers will have a harder time getting in to your important accounts. (Make sure this secondary email account has two-factor authentication, too!)
13. Be sure to hover over links before you click them.
"Links may look legitimate, but upon hovering, they actually redirect to a completely different place," McGready says. (Don't believe me? See what happens when you click on www.upworthy.com/definitely-not-an-upworthy-page.)
14. Always double-check the URL in the address bar. (But even that's not always safe.)
Ever notice that green padlock in your browser bar? It's a good sign! ... except when it's not. As McGready explains, "While it's true that this means your data is encrypted between your computer and the website itself, it doesn't legitimize the website."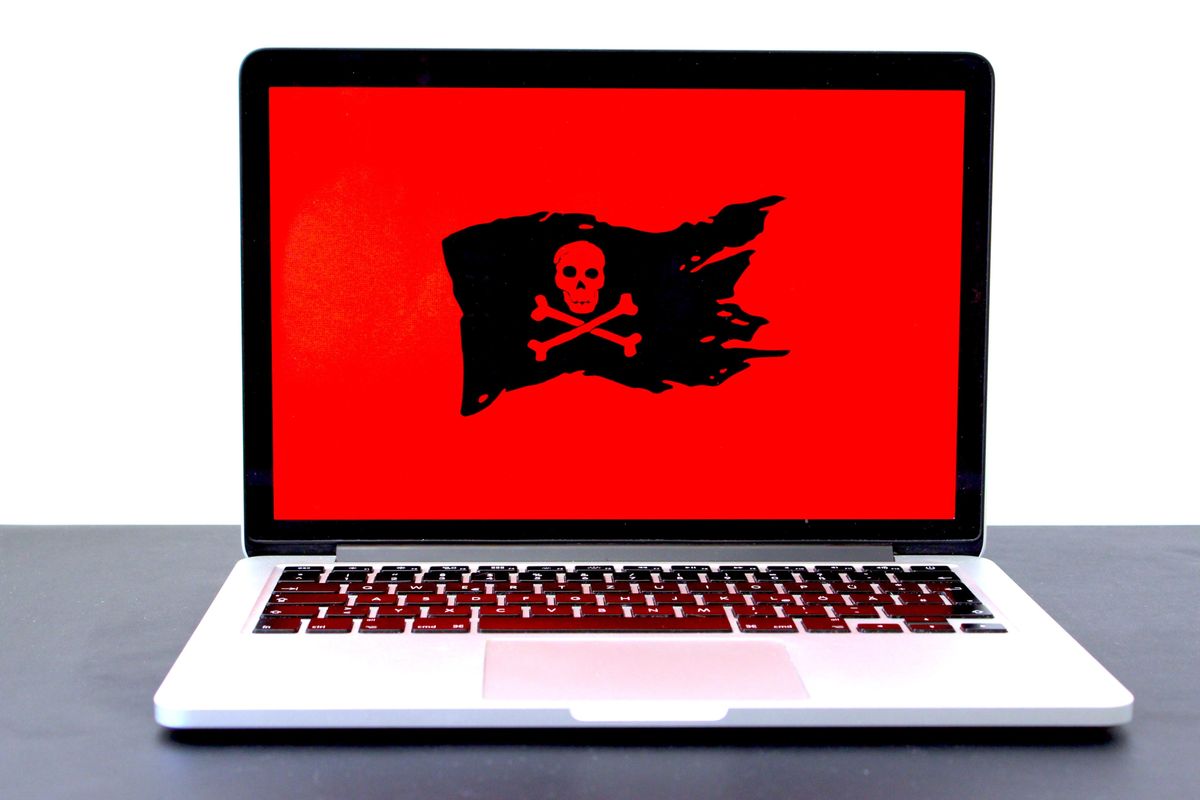 Using default passwords on the computer router can leave you vulnerable..
Photo by
Michael Geiger
on
Unsplash
15. Secure your router.
It may seem harmless to use the default password for your router, but that can actually leave you vulnerable to hackers (there are even websites that can be used to find out different routers' default settings). And someone accessing your router can access pretty much your entire home network. So it's worth taking that small extra step of setting up a strong user name and password.
16. Be wary: These days, the internet is in everything from lightbulbs to baby diapers. Which is super cool! And bad.
McGready sees "the internet of things," or IoT, as the biggest online threat on the horizon. Even if you have worried about Amazon spying on you, you probably didn't consider who else could be spying on you through a vulnerable Wi-Fi or Bluetooth system built into your smart home. "The issue comes when these wireless chips are integrated by default on all products, whether the customer wants them or not," McGready explains.
17. Exercise a little extra caution.
It all boils down to the fact that humans are too trusting.
We trust that our friends aren't going to expose our address over Twitter. We trust that some disgruntled Angry Birds employee won't hijack our linked Facebook page because we didn't pay attention to permissions. We trust the green padlock in the browser bar that keeps our credit cards secure, even if the website taking that information wants to use it for a shady purpose.
Simply put, we trust that the internet is mostly good and that people are, too.
It's hard to solve a problem you can't see — which is why McGready is so passionate about teaching online safety.
"Show the public exactly what is possible and what they should be watching out for," McGready says. "It's one thing to tell someone that a scammer can send a text which appears to be from a legitimate company or a known person; it's another thing entirely to send a text to that person's phone which comes from 'Mum.'"
There's no "one weird trick" to protect us from the dangers of technology. But we can do our due diligence — as long as we know where to start.