In The USA, Tipping Is Not Optional. You Read That Right.
Restaurants have made it so that we are paying most of the salaries of their servers ... via tips.
11.18.13
Fact: The $2.13/hour minimum wage for tipped workers hasn't been raised in 24 years. That's obscene.

Fact: 2 in 3 are women.
---
Fact: 1 in 3 are parents.
Fact: 1 in 7 rely on food stamps.
Now, about that tip ...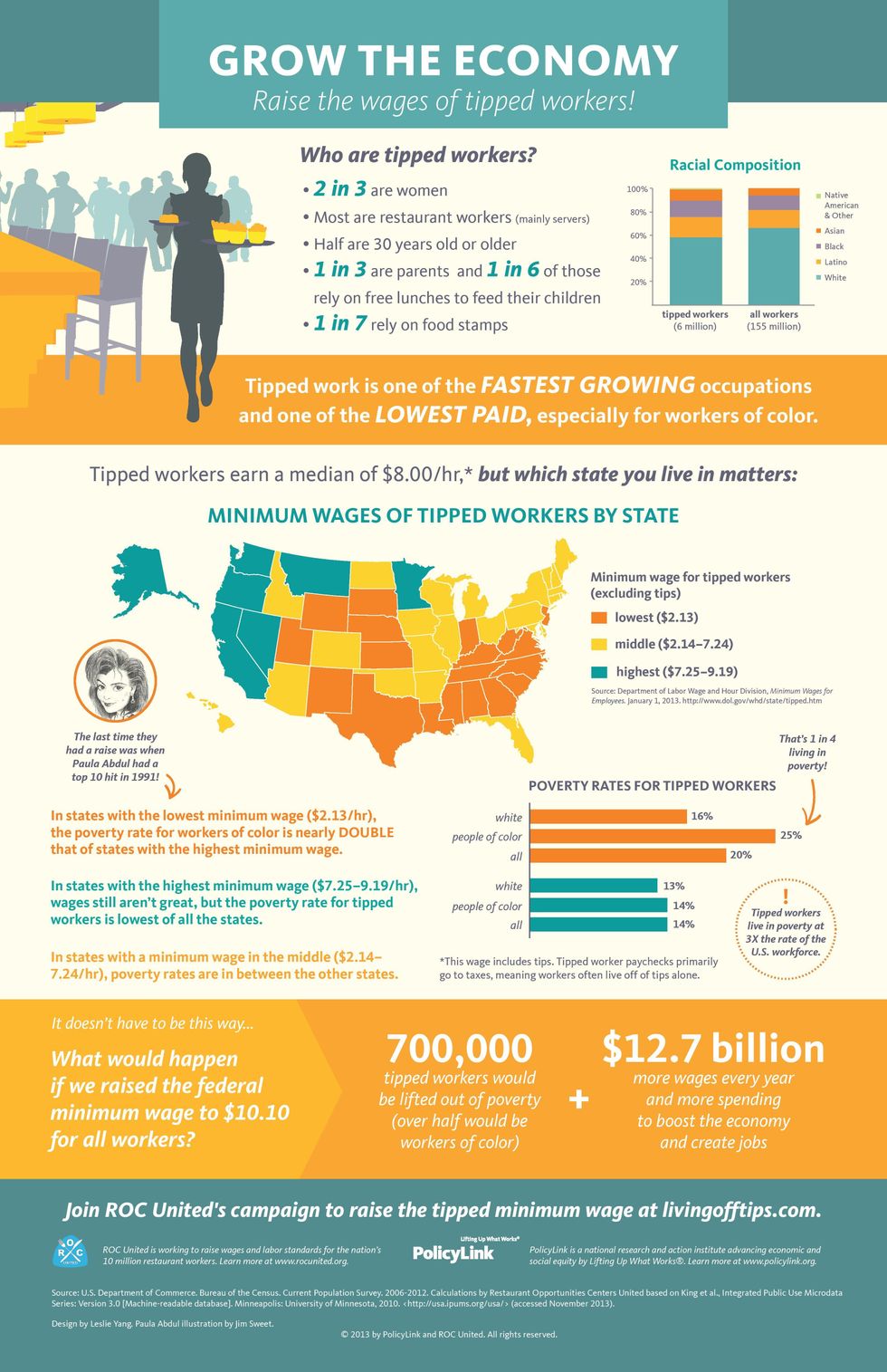 More
True
Workonomics