Family
I got tested for HIV. Here are my 5 big takeaways.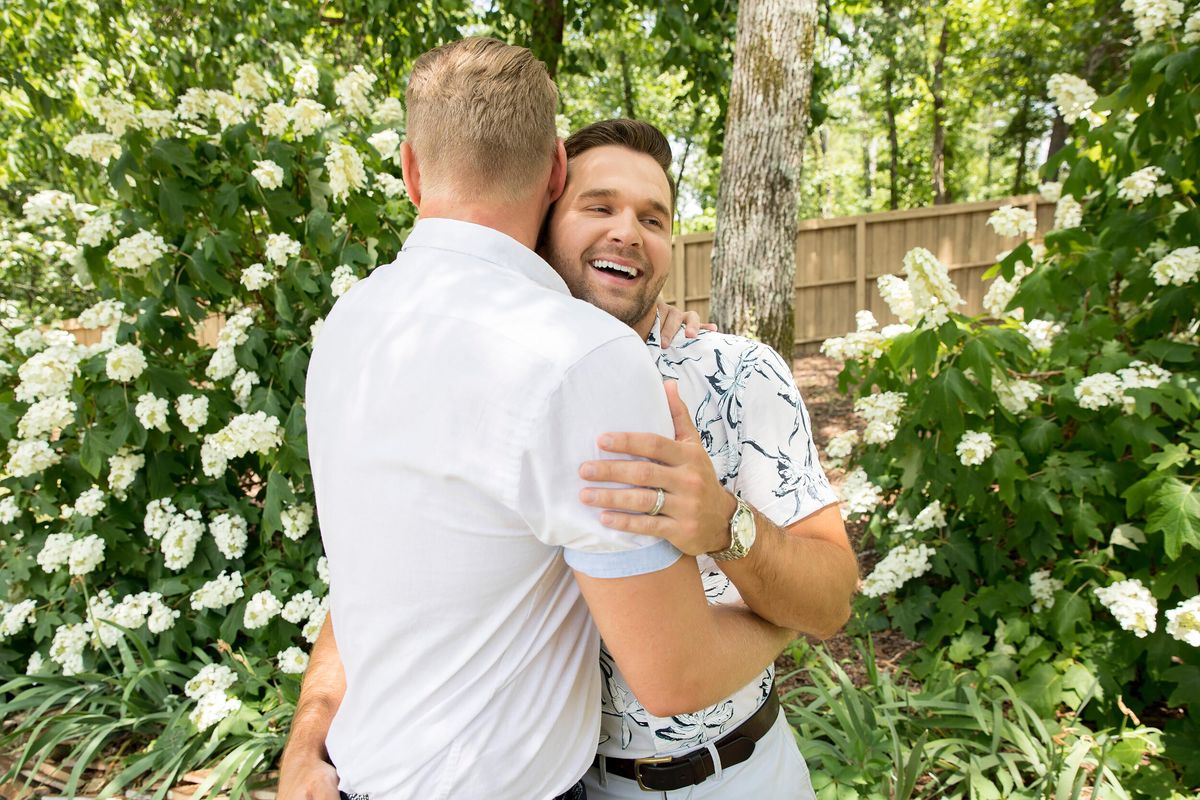 Hey, I'm Robbie. And I just got tested for HIV.
I'll be real with you: It'd been a minute since I got tested, which is admittedly embarrassing. I'm a gay man — which puts me at higher risk of infection — with ample access to testing centers in my area of Chicago. I don't have an excuse for putting it off. I need to be getting tested. And frequently!
So I did the damn thing.
---
I honestly don't know why I was avoiding it. Naiveté? Ignorance of what a positive result would mean for me? Legit laziness? A toxic blend of all three?
Probably. June 27, 2018, is National HIV Testing Day, though. And that kicked my butt into gear.
While my testing experience was surprisingly easy and pain-free, it also served as a slap in the face, a reminder of my own privileges and the barriers exposing those most vulnerable to an ongoing public health crisis that's not getting better.
National HIV Testing Day #HIVTestingDay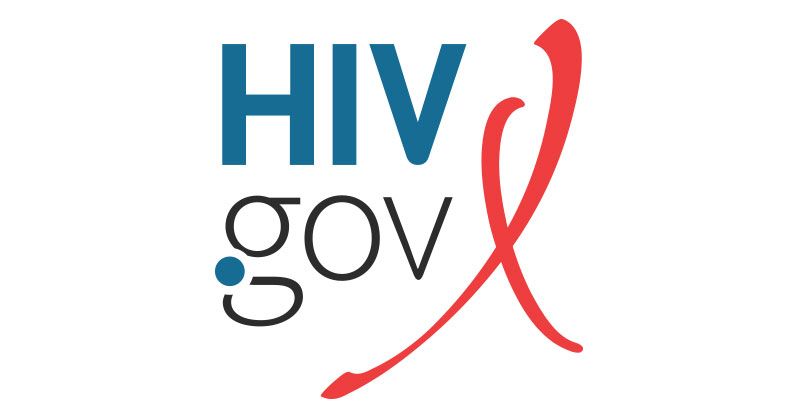 National HIV Testing Day #HIVTestingDay
Here are five takeaways I had from the experience:

1. My test was wicked fast, free, and totally painless.

I went to the nearby Center on Halsted, which is a bustling queer oasis boasting colorful artwork, plush sofas, and an impressive array of programs and services for Chicago's LGBTQ community. I wish every queer in the world had access to it.
I had an appointment, but the center — which, like many similar facilities, offers free testing and doesn't require insurance — takes walk-ins too. I was instructed to head up to the second floor, find a seat on a white couch, and relax until they were ready to see me.
Then I met Melvin, a manager of HIV services at the center who'd be walking me through the testing process. He was a great resource to have.
He patiently answered all of my painfully basic questions about HIV and other STDs ("There's no such thing as a stupid question," he assured me), then filled me in on how testing worked, noting I'd have plenty of helpful, healthy options moving forward, should my result be positive.
Then bloop — I got a tiny prick on my fingertip. Melvin drew some blood and noted it takes just 21 minutes to get results. New rapid-testing technology means clients can be in and out in under an hour, easy, Melvin said. And at larger public testing events, like Pride festivals, the process can be accelerated even more.
While we waited, Melvin asked me a handful of questions so that if I were interested I'd know what kinds of programs I can benefit from at the center.
I learned a few fantastic things while we chatted, too, like:
2. You may be able to get tested along with a partner or a group of friends who also want to know their status.
This is cool! And I didn't know it was a thing!
While guidelines require that the disclosing of test results are done one-on-one, the process itself doesn't need to be a solo affair at the center, Melvin explained. If you want a significant other or your crew to come along for support and also get tested, that's totally fine.
3. PrEP is newly available for teens. And that's huge.
PrEP, or Pre-Exposure Prophylaxis, is a pill that, if taken daily, drastically reduces your risk of HIV infection. Anyone can go on PrEP, which has the brand name Truvada, but it's especially encouraged for those most at risk of infection.
I've been thinking about going on PrEP for awhile. And to be honest, there's no good reason I haven't.
"For most people, it's quite affordable," Melvin said, continuing on to say that health insurance will usually assist with co-pays, and — if you're not insured — there are many programs that can help. (Still, however, the pricing of PrEP has been a controversial barrier for many in the LGBTQ community who need it most.)
In May, the FDA announced that PrEP can now be prescribed to teens as well. And that's a big deal. "The sooner that medication is in that demographic pool of people, the better," Melvin explained.
Why that is, however, reflects a sobering reality about our war on HIV.
HIV is still a public health crisis among certain marginalized groups.
An intersection of racism and socioeconomic inequality means that younger boys and men of color and transgender women, have largely been left out of the progress we've experienced on HIV in the U.S.
\u201cGay black men & black trans women are still in the middle of an HIV epidemic because the American HIV epidemic is one of institutionalized racism, poverty, homophobia and transphobia. Any analysis that focuses on "personal responsibility" is part of the problem, not the solution.\u201d

— \ud835\ude91\ud835\ude92\ud835\ude9c\ud835\ude99\ud835\ude8a\ud835\ude97\ud835\ude92\ud835\ude8c \ud835\ude99\ud835\ude92\ud835\udea1\ud835\ude92\ud835\ude8e \ud835\ude8d\ud835\ude9b\ud835\ude8e\ud835\ude8a\ud835\ude96 \ud835\ude90\ud835\ude92\ud835\ude9b\ud835\ude95 (@\ud835\ude91\ud835\ude92\ud835\ude9c\ud835\ude99\ud835\ude8a\ud835\ude97\ud835\ude92\ud835\ude8c \ud835\ude99\ud835\ude92\ud835\udea1\ud835\ude92\ud835\ude8e \ud835\ude8d\ud835\ude9b\ud835\ude8e\ud835\ude8a\ud835\ude96 \ud835\ude90\ud835\ude92\ud835\ude9b\ud835\ude95) 1530050237
If you're a black man who has sex with men, for instance, the CDC projects that you have a 50% chance of contracting HIV in your lifetime, if current rates hold steady.
Why isn't there more urgency to confront this epidemic?
"As the virus abated in the white population, it also dwindled in the public consciousness," Leah Green recently wrote for The Guardian. "Even charities set up to combat HIV and AIDS changed focus: Their attention turned to the equal marriage fight."
Melvin told me there are a variety of compounding factors that continue to put young men of color and trans women more at risk. These groups are more likely to lack affordable health insurance and face discrimination while receiving care, for example. Black and brown LGBTQ people are less likely to have access to affirmative services that can test for and treat HIV as well. And up until recently, most messaging encouraging queer people to get on PrEP targeted the white, gay, cisgender population.
These barriers need breaking.
5. Ignorance around HIV and how it's transmitted is still stigmatizing people who are HIV-positive.
No, you can't get HIV from sharing a glass of water with a positive person or being serviced by the same barber who cuts their hair. But Melvin continues to hear a lot of wild ideas like these floating around.
"There is still a lot of fear and stigma," he said. "Even among gay men."
The use of dating and hook-up apps haven't necessarily helped either. Many gay or bi men who are "undetectable," for instance, face discrimination from potential partners who don't realize that, although they are HIV-positive, they will not transfer the virus.
"If that person is forthright about being undetectable, they can still be stigmatized on apps or in the community for being honest," Melvin told me.
Detectable or not, however, HIV-positive people can certainly still be in loving, sexual relationships without passing the virus to their partners. It just takes treatment, commitment, and communication.
After 21 minutes had passed, and I'd asked Melvin enough questions to make his head spin, we got my results.
And now I feel so much better just knowing my status.
The worst part about the prospect of HIV/AIDS is living in the unknown. Don't avoid getting tested simply out of fear. Understanding your health and having a solid plan to stay on top of it — regardless if you're HIV-positive or negative — is the best way to live a long and healthy life.
What are you waiting for?
You can find free, fast, and confidential testing near you. Head over to the CDC website to learn more.