Culture
These two high-school football players are going viral for praying together after a game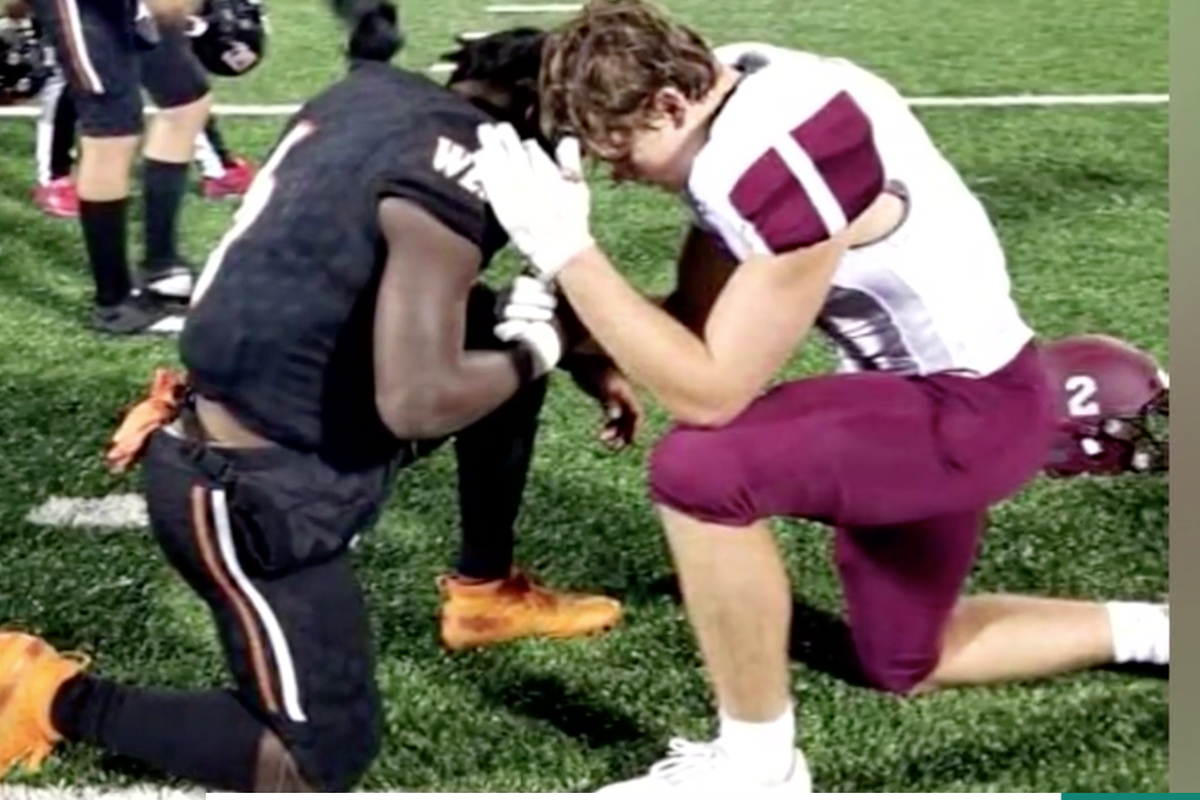 Sportsmanship is as old an idea as athletic competition itself. After all, the first Olympic games were designed to foster peace and cooperation, a notion that at least still exists in theory today.

However, all too often, today's world of competitive sports seems to focus on massive contracts, endorsement deals and players siding with China over freedom and democracy to protect their lucrative self-interest. Players are brands, teams are profit generators and fans are stuck somewhere in between.
---
Then there are stories like that of Gage Smith and Ty Jordan that remind you of how powerful and inspiring athletes still can be. Smith and Jordan are high-school football rivals in Texas. They knew each other a little bit from having met in some statewide athletic events. Their respective teams were taking the field to play a game against each other, which ordinarily would focus on one team's triumph over the other. However, in this case, it's what happened after the game that has made national headlines.
When Smith found out that Jordan's mother is battling cancer, he asked if he could pray with Jordan after the game. Jordan agreed and the two players quietly met on the field, crossed arms and kneeled in prayer.
"I just had a moment with him praying over him, his mom, and his family," Smith told CNN.
However, Jordan's aunt shared photos of the moment on her Facebook page where it has been shared over 140,000 times.
"To see that it blew up I was very surprised by it, and I wasn't expecting it to be like that you know, I was just doing it for him and doing it for his mom and his family," Smith said.
It's strong evidence that people still look to the best of "good sportsmanship" for inspiration and meaning in our lives. You don't have to be a football fan, or even care about sports at all, to see the power of these two young men quietly setting an example of compassion, decency, and yes, leadership for their fellow students.