popular
Get the stylish, sustainable breast support you deserve with Shape Tape
It's the hemp-based breast tape you've been waiting for.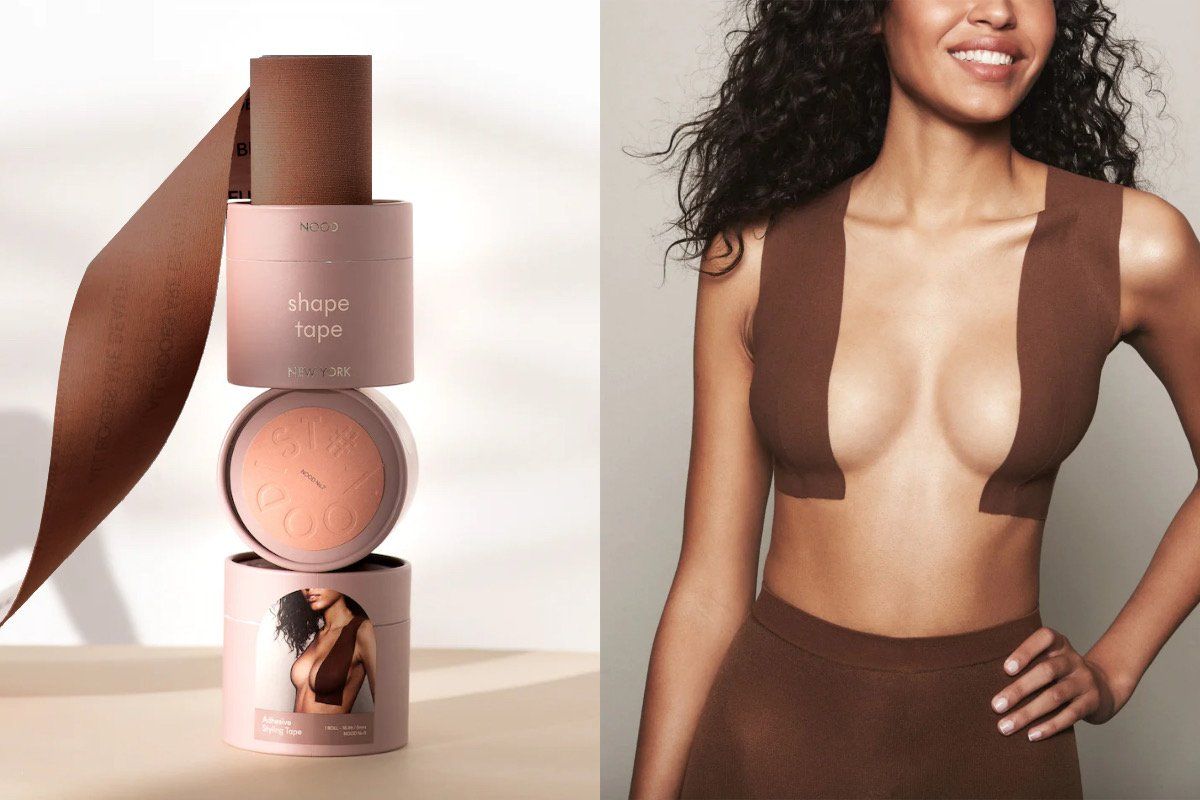 Editor's Note: Upworthy earns a percentage of revenue from sales associated with this article.

Finding the perfect breast support that is stylish and sustainable can be challenging for many women. Traditional bras and breast tapes often have drawbacks, like discomfort and a lack of eco-friendly options. But now, a game-changing solution called Shape Tape addresses these issues head-on, offering the stylish, sustainable breast support you deserve.
---
Many women find it challenging to find a comfortable, supportive undergarment that works with all their outfits. Traditional bras can be restricting, while standard breast tapes often fail to support larger bust sizes or are not eco-friendly.
Comfort issues aside, the fashion industry has a significant environmental impact, and the undergarment sector is no exception. With growing concerns about sustainability, finding eco-friendly alternatives is becoming increasingly important. That's where Shape Tape comes in.
Shape Tape is a stylish, sustainable solution. It's an innovative breast tape made from hemp fabric that provides the lift, shape, and support you need. This eco-friendly material is a game-changer, using five times less water than cotton and offering a breathable, sweat-proof, and waterproof design.
This convenient, versatile support is perfect for any outfit, as it moves with you and remains invisible under clothing. It's designed to accommodate a wide range of bust sizes (A-G/DDD+) and skin tones, ensuring that every woman can find the perfect match for their unique style and support needs.

The fashion industry has a substantial environmental footprint, contributing to pollution, resource depletion, and waste generation. By opting for sustainable options like Shape Tape, we can positively impact our planet and promote a greener future.
The demand for eco-friendly alternatives in the fashion industry is rising. Shape Tape is a shining example of how companies can innovate to create sustainable solutions without sacrificing style, comfort, or functionality. By choosing Shape Tape, you're getting the breast support you need and making a conscious decision to support a greener and more sustainable world.

One of the standout features of Shape Tape is its use of sustainable hemp fabric. Hemp has numerous environmental advantages over cotton, such as requiring significantly less water to grow and having a lower impact on soil degradation. By choosing a product made from hemp, you're getting a high-quality breast support solution and contributing to a more sustainable and eco-friendly future.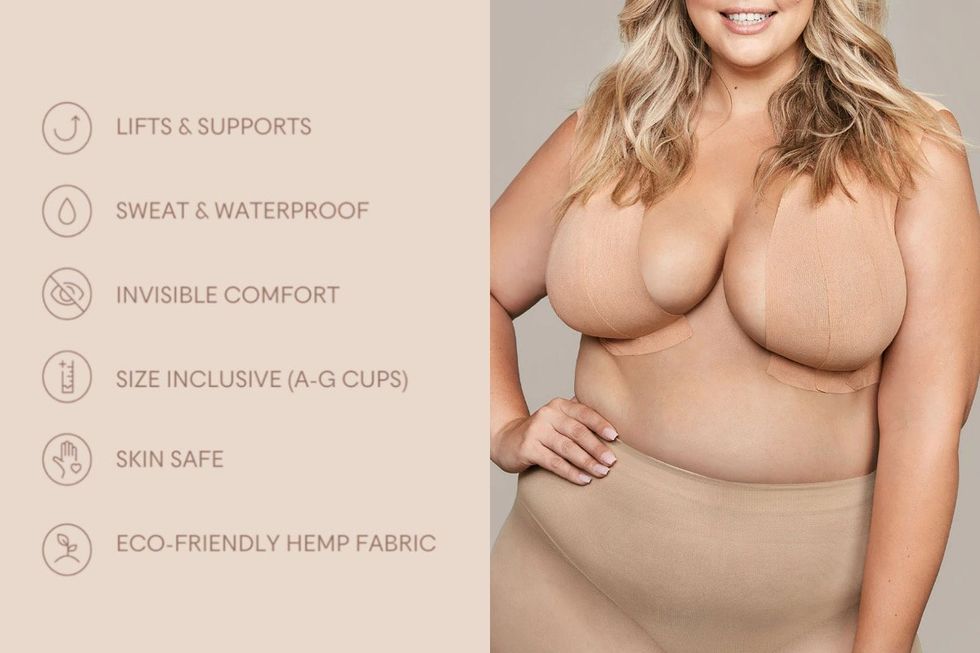 Shape Tape's design is a game-changer, offering breathability and resilience against sweat and water. You can confidently wear it for any occasion, whether attending a formal event, working out, or swimming. The innovative design ensures that Shape Tape remains securely in place while providing comfort and support throughout the day.

Shape Tape can be used anywhere on your body for shaping and lift, and each roll comes with 16.4ft of tape, providing an average of 5-8 wears per roll. To ensure it stays put, Shape Tape is sweat-proof and waterproof. It utilizes adhesive application technology that allows sweat and air to evaporate, so you don't have to worry about it falling off during even the most active events.
One of the most appealing aspects of Shape Tape is its adaptability to suit all bust sizes, ranging from A-G/DDD+. Women of all shapes and sizes can enjoy this incredible product's benefits without worrying about finding the right fit or adequate support.
Inclusivity is a core value for Shape Tape, so they offer multiple skin tone and size options. By providing a diverse range of choices, Shape Tape ensures that every woman can find a product that matches her unique style and needs, making it a truly inclusive and revolutionary breast support solution.

Shape Tape revolutionizes breast support by offering invisible support that seamlessly integrates with any outfit. Its discreet design ensures it remains hidden under clothing, giving you the confidence to wear even the most daring and fashionable pieces without worrying about visible lines or awkward bulges.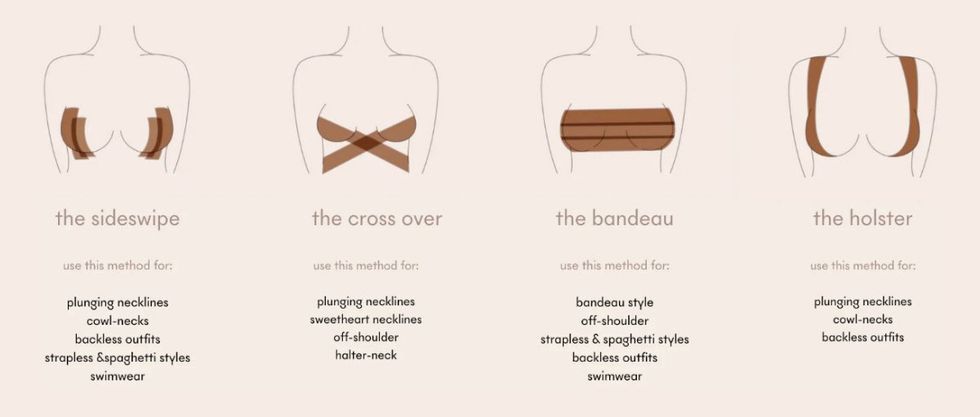 The extra-wide adhesive used in Shape Tape makes the application process easier and provides increased wear compared to conventional breast tapes. As a result, you can enjoy up to 33% more wear, allowing you to get the most out of your investment in style and sustainability.
No matter your size, Shape Tape provides the lift and support you need to feel comfortable and confident. Its versatile design accommodates a wide range of bust sizes, ensuring that every woman can experience the game-changing benefits of this innovative breast support solution.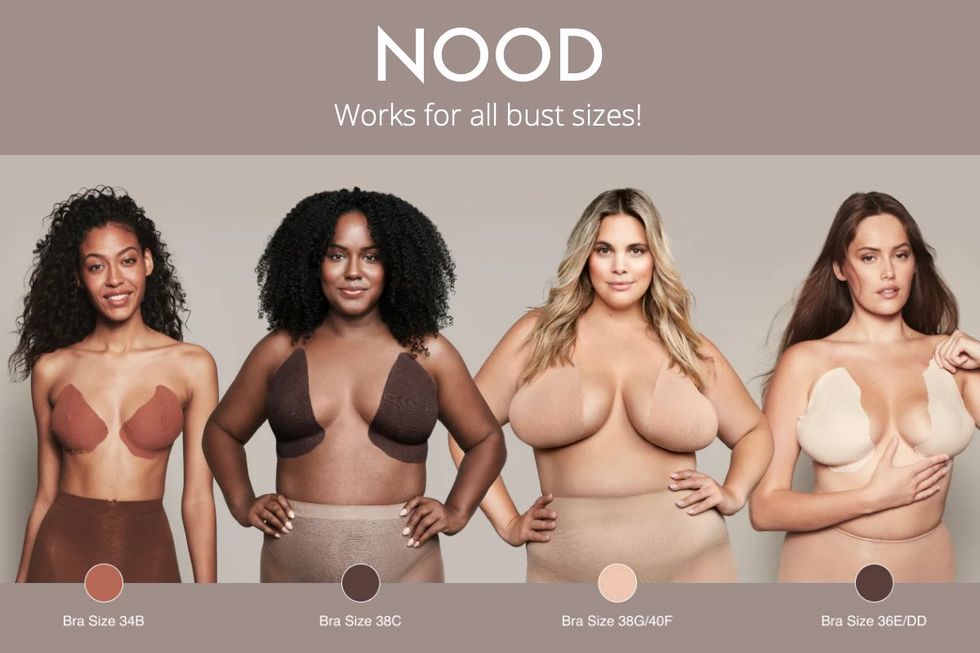 What truly sets Shape Tape apart is the technology behind it. Borrowing from innovations designed for athletes, Shape Tape utilizes a unique adhesive application method that ensures a strong, lasting bond with your skin. This technology, combined with the breathable hemp fabric, guarantees reliable support during even the most demanding activities and conditions.
Shape Tape is available at an affordable regular price of $29.00, making it an accessible investment for stylish and sustainable breast support. With an average of 5-10 wears per roll, you'll get your money's worth from this innovative, eco-friendly product.
Nood sweetens the deal by offering free shipping on orders over $75, making it even more enticing to stock up on Shape Tape or try out some of their other unique products. Plus, with fast 3-5 day shipping, you won't have to wait long to experience the game-changing benefits of Shape Tape.
Nood is so confident in its product's quality and effectiveness that it provides a 90-day money-back guarantee on Shape Tape. You can try it without risk and feel secure in your purchase, knowing the company stands behind its product.
Shape Tape is a game-changer for those seeking stylish, sustainable breast support. With its eco-friendly hemp fabric, versatile design that accommodates all bust sizes and skin tones, and a combination of breathability, sweat-proof, and waterproof features, Shape Tape provides a solution that empowers women to wear any outfit with confidence. Its innovative technology, inspired by athletes, ensures reliable lift, shape, and support that lasts all day long.
And thanks to the money-back guarantee, there's no better time to give Shape Tape a try. So treat yourself to the stylish, sustainable breast support you deserve, and click here to let Shape Tape transform how you dress and feel.