Equal Everywhere
This college student is inspiring a new generation of women in STEM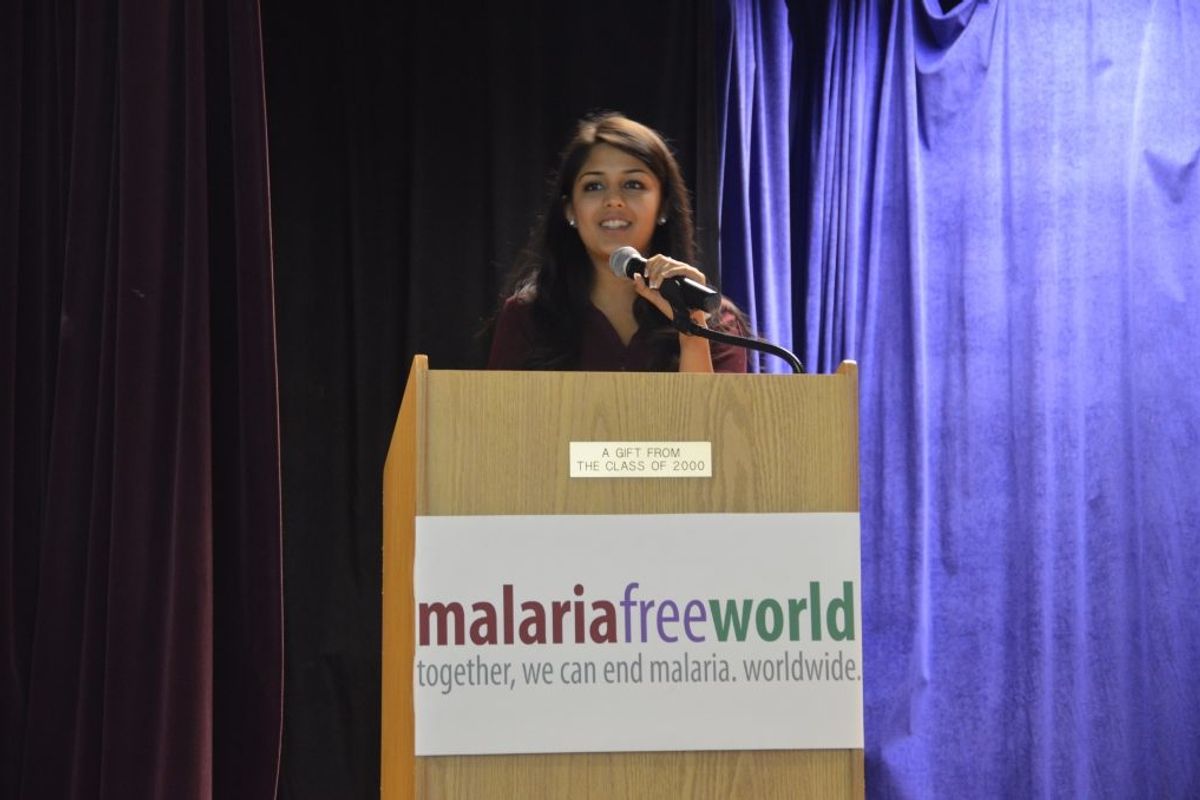 United Nations Foundation
True
This story was originally shared on #EqualEverywhere — a campaign to champion the changemakers working to make equality for girls and women a reality. You can find the original story here.
Kritika Singh is a bioengineering and chemistry student at Northeastern University in Boston, MA who in 2014 founded Malaria Free World, an initiative promoting research and education about the epidemic. In 2017, she established Northeastern's Global Health Initiative (GHI) with support from faculty advisors. GHI is a student-led conference focused on public health issues around the world. Kritika is a recent Rhodes Scholarship awardee, a Truman Scholar, and a Goldwater Scholar.
What does #EqualEverywhere mean to you?
#EqualEverywhere means women and girls feel empowered to do whatever they want in whichever field(s) they want.
Why do you advocate for equal rights for girls and women?
I advocate for equal rights for girls and women because it is our right to be successful in any field we choose. The most important thing for the next generation of girls is to have role models in the fields they want to go into. Right now, there are not enough leadership positions in engineering, science, medicine, or policy held by women. This needs to change. Women are half the world's population — not having them seated at decision-making tables, especially in global health, impairs program development and undermines public health efforts. We need an equal balance of leadership so that all voices are represented at the highest echelons. For example, there has only ever been one female Director of the National Institutes of Health (NIH). We need more women leaders to bridge the gaps between health policy, biomedical research, and clinical medicine, which is why I aspire to be a physician, a scientist, and advocate.
---
What motivates you to do this work?
Growing up, I was inspired by my mom – the first female engineer in her family. She worked hard, broke stereotypes of what a girl at that time in India should be, and was at the top of her class in her male-dominated electrical-engineering degree program. She inspired me to pursue math in middle and high school and then I fell in love with biology and chemistry. This led me to pursue a bioengineering degree at Northeastern University where I am surrounded by inspiring faculty and fellow students. My mentor at the lab where I work also inspires and pushes me to pursue my research at the intersection of bioengineering and chemical biology. Growing up at home with a strong female engineer, being part of women-in-STEM communities in high school, and now, working with strong female scientists, I understand the importance that these communities and mentors have played in my life and in motivating me to continue my path in science, medicine, and advocacy. I strive to help build and continue these communities through my work with Malaria Free World and the Northeastern University Global Health Initiative.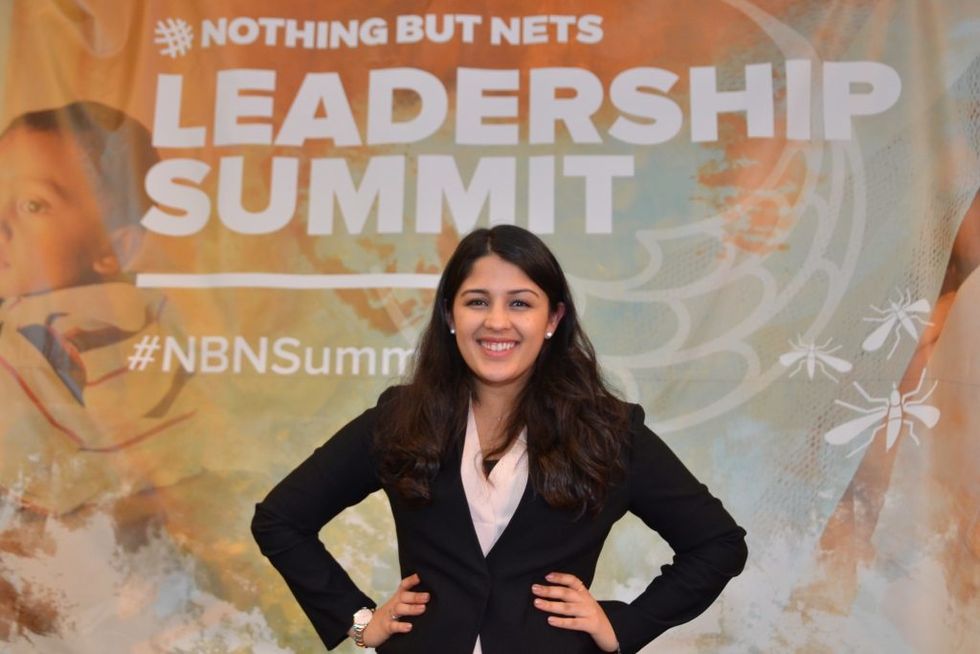 United Nations Foundation
What are the main challenges you experience in your work to advance gender equality?
Some of the main challenges are breaking into fields dominated by men. According to the Harvard Business Review, although 80 percent of the healthcare workforce is female, only 3 percent of healthcare CEOs and 6 percent of department chairs are female. Some early challenges that I encountered breaking into STEM were that, in middle school, I was the only girl on the chess team and the only girl selected for our competitive math team. There was lots of bullying, teasing, and being called 'a nerd' associated with this but, I was very lucky to have good mentors and role models who inspired me to keep going. Now, in my work, it is exciting to see girls so interested in STEM at an early age. I think the main challenge is to continue that enthusiasm through college and into the workforce or graduate school.
What progress are you seeing as a result of your work?
In the past year, as part of Malaria Free World's Malaria Masters program, we have recruited eight high-school girls who want to pursue science. These girls are in positions of leadership at their schools and in their states and are inspiring others to pursue careers in infectious disease research and advocacy. In our most recent Northeastern University Global Health Initiative Conference in February 2020, we had a majority of female attendees and speakers (28 women out of our 44 high-level speakers). This was a great move forward from our previous conference at which only 9 out of our 27 speakers were female. In survey responses this year, people noted that they were inspired by the strong women presenting on their leadership in global health efforts and by the diversity and equality that our speaker selection showed.
What progress are you seeing in the wider gender equality movement?
I am seeing more girls pursue science and engineering. For example, in my bioengineering core classes, there are now more girls than boys. Additionally, this year there are more girls than boys in the Rhodes scholarship class. This is very encouraging, because there will likely be more female leaders and role models who will help create gender balance in STEM as well as in public health.