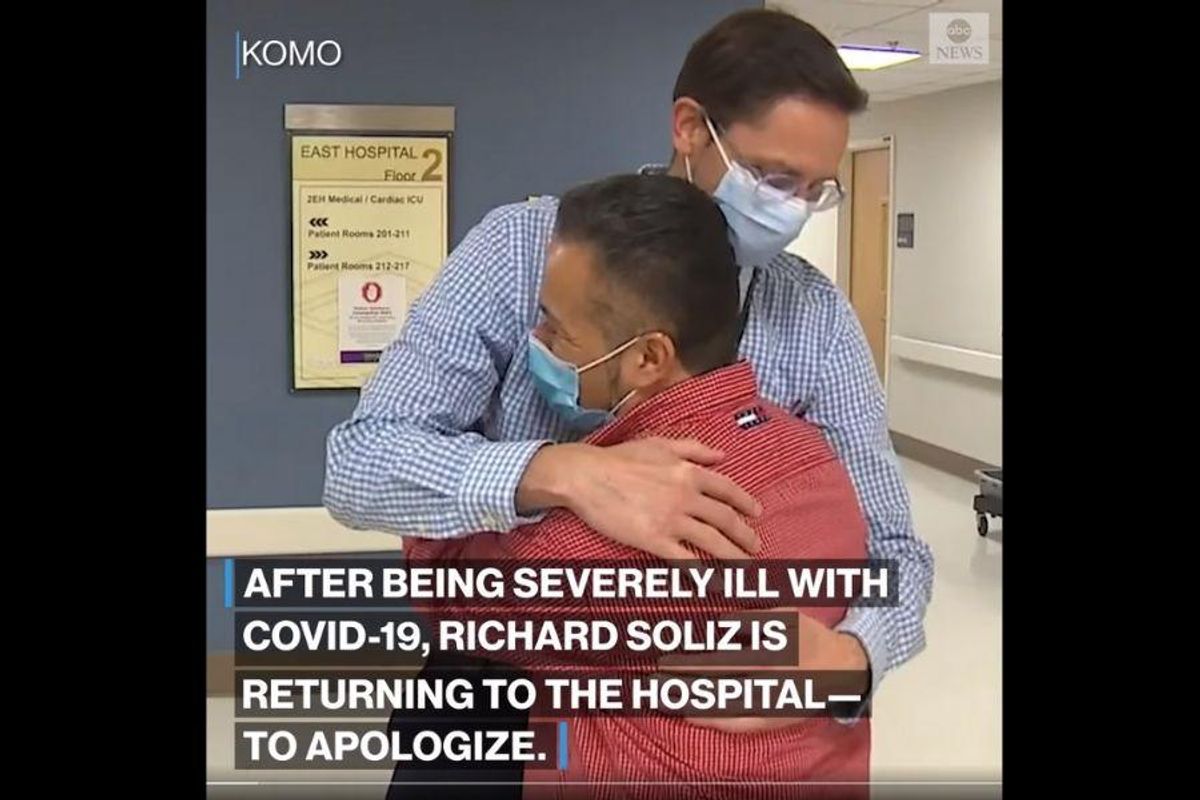 Throughout the pandemic, we've seen countless stories of patients in the ICU, terribly sick with COVID-19, still insisting that the virus isn't real. Such stories of denial are frustrating, especially for healthcare workers who are doing their best to save people's lives.
That's why this story of a COVID patient returning to the hospital to thank—and apologize to—the medical staff who helped him offers a ray of hope that not all who are in denial will stay that way.
According to KOMO News, Richard Soliz hadn't known anyone who had gotten sick from the coronavirus. He had also fallen prey to misinformation on social media about the vaccine, so had chosen not to get vaccinated. Then he fell ill in late August, spiked a fever and found it difficult to breathe.
"That's when I really knew I was in a bad situation," Soliz said. "That's when I knew, hey, this is COVID. Man. I contracted the virus."
---