popular
Fired North Carolina cops are a reminder of how white supremacists have infiltrated law enforcement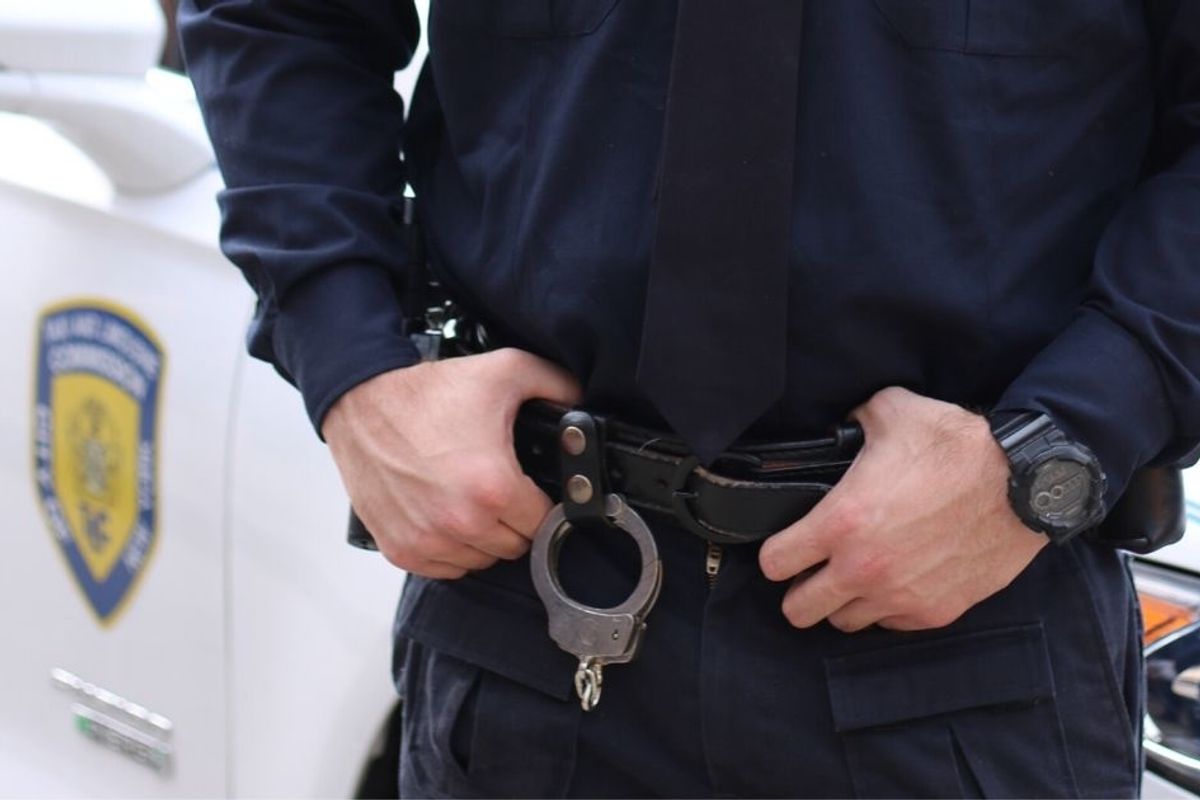 Three officers were fired this week from the Wilmington, North Carolina police department after dash cam footage revealed horrifically racist conversations between them.
But before we delve into that, let's look at a brief timeline of select white supremacist incidents in police departments across the U.S.—and the FBI warning that came in the middle of them—to add some context to this story.
In 1991, a group of Los Angeles sheriff's deputies were discovered to be part of a "neo-Nazi, white supremacist gang" known as The Vikings—membership that department officials knew about and did nothing to address.
In 1999, an unknown number of officers in three different Cleveland, Ohio police districts were found to have scrawled racist or Nazi graffiti throughout police quarters, including restrooms and locker rooms.
In 2001, two officers in Williamson County, Texas were fired after they were discovered to be members of the Ku Klux Klan.
In 2006, the FBI detailed the specific threat of white supremacists purposefully infiltrating police departments. Though largely (and frustratingly) redacted, an intelligence bulletin describes how white nationalists and skinheads try to blend into police departments by hiding their true beliefs (a practice known as "ghost skinning") with the purpose of disrupting investigations into supremacist groups and recruiting other white supremacists.
---
Moving right along, in 2014, a Florida deputy police chief and another officer were fired after an FBI informant outed them as members of the Ku Klux Klan.
In 2015, a ProPublica article describing copious racist messages in a New York cop blog also pointed to other racist incidents around the same time in various U.S. cities' police departments.
And now, here we are in 2020, watching three Wilmington, North Carolina officers lose their jobs after accidentally recording their blatantly racist and violent conversations.
This is by no means a full list, and North Carolina incident is by no means any less egregious than those that preceded it. In a routine review of dash cam footage, former officer Kevin Piner was heard talking to another officer about the protests for racial justice. He said the police department was only concerned with "kneeling down with the black folks." He called a Black officer in his department "bad news" and a "piece of shit," saying, "Let's see how his boys take care of him when shit gets rough, see if they don't put a bullet in his head."
In a conversation with another officer later in the day, Piner called a woman he arrested the day before a "negro" and "n----r." He referred to a Black magistrate judge as "fucking negro magistrate," saying, "She needed a bullet in her head right then and move on. Let's move the body out of the way and keep going."
As if that weren't bad enough, the two officers talked about the possibility of a "civil war" coming, with Piner saying he was going to buy an assault rifle. "We are just gonna go out and start slaughtering them fucking ni—–. I can't wait. God, I can't wait," he said, followed by saying that such a war was needed to "wipe 'em off the fucking map. That'll put 'em back about four or five generations."
The full report of what was recorded can be found here.
And a news conference with the city council and the new Wilmington police chief, Donny Williams, who had to deal with this mess on his first day on the job:
There's a lot of talk about implicit racial bias—racial prejudices that we don't even know we have—in policing. While that's an important consideration, we can't overlook the fact that there are also actual white supremacists within some police departments. How many? No one knows. Those mentioned here are just some of the ones who have been caught and identified. But there have clearly been enough of them that the FBI felt the need to issue a bulletin about it and warn that it was a threat. And what was done with that information in that warning after it came out? Did police departments change the way they screen recruits or do a deep dive into their own ranks? Unclear.
No one is saying that all police officers are blatant white supremacists, obviously. But we've seen far too many stories of officers voicing white supremacist beliefs and far too many officers and officials turning the other way instead of outing them and ousting them.
In 2016, Samuel Jones, professor of law at Chicago's John Marshall School of Law, told PBS News Hour that neither the FBI or police departments had established systems for vetting people for white supremacist ties.
"I cannot imagine that the FBI today could issue a report concerning any kind of threat without people being alarmed and wanting immediate action," he said. "But in this case there seems to be almost an acceptance of it. The thought is 'it's just ideology and they have a right to believe this.'"
The problem is "just ideology" isn't a small thing when we're talking about people with the means, power, and authority to take people's lives. A police officer cannot serve and protect the public if they believe that a large percentage of the public isn't worth serving or protecting. No matter what our personal beliefs are about policing, we should at least all be able to agree on that.